Autumn 2018
Someone develops Alzheimer's disease every 65 seconds in the United States, according to the Alzheimer's Association.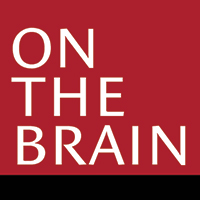 A devastating illness that starts with memory loss and can strip a person's ability to communicate and function, Alzheimer's is the most common type of dementia. It afflicts an estimated 5.7 million Americans—a number projected to reach nearly 14 million by 2050—and takes an enormous financial and social toll worldwide. Age is the biggest risk factor.
Effective treatments are still lacking, but Bruce Yankner, MD, PhD, a Harvard Medical School professor of genetics and neurology, is hopeful, thanks to new studies underway at HMS and beyond. "Based on momentum in the field, I'm optimistic that we'll have something more effective for Alzheimer's disease in the next few years," says Yankner, whose 1990 discovery linking Alzheimer's to a buildup of amyloid beta protein has significantly shaped dementia research. Yankner is also co-director of the Paul F. Glenn Center for the Biology of Aging at HMS.
Using tools ranging from stem cells to gene editing, Yankner's lab studies brain aging at the molecular level. It explores how normal aging can devolve into neurodegenerative disorders such as Alzheimer's, Parkinson's disease, and frontotemporal dementia. One culprit appears to be REST, a master regulator protein that turns off genes. Yankner's lab found that REST—which had been thought to shut down after fetal development—actually rises in healthy aging brains, protecting neurons from harmful stresses (such as amyloid beta), but is abnormally low in brains from Alzheimer's patients. The team is now screening potential drugs in cells, mice and C. elegans worms to activate REST.
Someone develops Alzheimer's disease every 65 seconds in the United States, according to the Alzheimer's Association.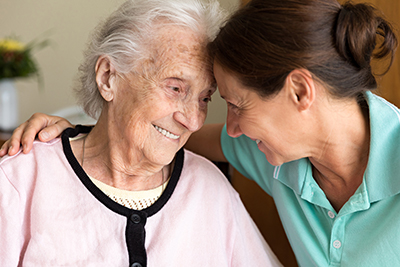 Dementia-related brain changes can begin years before cognitive decline appears, and Yankner and others are investigating this pre-symptom stage, with the ultimate goal of intervening early in disease onset. "It's clear the brain is able to withstand this [Alzheimer's] pathology for a very long time," he says. "What finally puts it over the line leading to memory loss? Understanding that threshold is a central focus of my lab. We think the REST pathway might play an important role by regulating gene networks."
Meanwhile, the Center for Alzheimer Research and Treatment at Brigham and Women's Hospital is conducting several studies targeting this early period. For example, Center Director and HMS Professor of Neurology Reisa Sperling, MD '91, is leading an international clinical trial, called A4, to evaluate whether an anti-amyloid treatment is effective in preventing or slowing memory loss from Alzheimer's in older adults who show no signs of dementia, but who are likely to develop symptoms because they have elevated levels of amyloid beta plaque in their brains.
Yankner is also fascinated by how and why some people live to be 90 or 100 years old without experiencing cognitive decline. His lab is profiling gene expression and genetic variants in the aging human population, comparing people who age normally to those with extended longevity.
The lab collaborates regularly with Harvard colleagues, such as George Church , PhD '84, Robert Winthrop Professor of Genetics at HMS, Professor of Genetics Monica Colaiácovo, PhD, Stephen Elledge, PhD, Gregor Mendel Professor of Genetics and of Medicine, and Junying Yuan, PhD '89, Elizabeth D. Hay Professor of Cell Biology. The Yankner lab is supported by the National Institute on Aging, the National Institute of Mental Health, and the Paul F. Glenn and Ludwig Foundations, and is a member of the Accelerating Medicines Partnership for Alzheimer's Disease consortium.
Important research aside, Yankner believes physical exercise is a good way to stay mentally sharp during aging: "Aerobic exercise is one of the only interventions presently supported by research in animals and humans that helps prevent neurodegeneration and cognitive decline. It is also helpful for many other aspects of the aging process."
Debra Bradley Ruder is a freelance medical writer based in Greater Boston.
---

The Harvard Mahoney Neuroscience Institute hosts a public lecture series to continue its efforts to educate the public on the latest scientific discoveries in neuroscience and translate how these discoveries are relevant in our daily lives.

Since its founding in 1990, the Harvard Mahoney Neuroscience Institute has helped advance neuroscience at Harvard Medical School by promoting public awareness of the importance of brain research and by helping to fund research at the School's Department of Neurobiology.