Autumn 2017
There is growing evidence linking football and brain disease.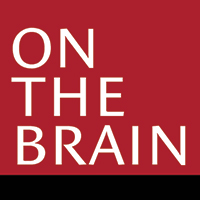 These findings not only affect the health and well-being of professional players and their families, they have also left parents questioning whether they should prohibit their children from playing football and other contact sports. Enter the Football Players Health Study at Harvard University, the largest and most comprehensive study of living former players, with more than 3,700 participants to date. Together, Harvard researchers are focusing on overall player health, including prevention, diagnostic, and treatment strategies for the most common and severe conditions affecting professional football players. These include neurological issues—chronic traumatic encephalopathy (CTE), concussion, mental illness, and memory loss—as well as ACL tears, arthritis, heart conditions, musculoskeletal injuries, pain, and inflammation.
According to the Director of the Football Player's Health Study, Alvaro Pascual-Leone, MD, PhD, who is also the associate dean for clinical and translational research at Harvard Medical School, and chief of the Division of Cognitive Neurology at Beth Israel Deaconess Medical Center (BIDMC), the question of football's impact on the brain can only be answered by studying the whole person. "Brain health is the number one step toward overall health. We cannot think of the brain as an isolated organ that's disconnected from the heart or joints. We need to understand how specific injuries interact with other organs in such a way that they affect the player's overall health," he says.
A host of factors ranging from exercise routines and muscle-building activities to size and risks for diseases, like hypertension and diabetes, are important considerations for understanding the complex interaction between football's destructive aspects and beneficial ones and uncovering why some players develop problems and others do not.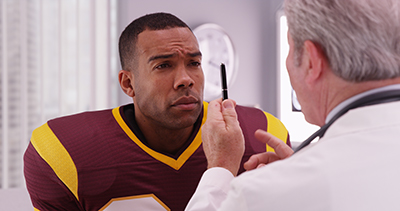 One pioneering study has uncovered a direct link among traumatic brain injury (TBI), Alzheimer's disease, and CTE. Led by co-senior author Kun Ping Lu, MD, PhD, chief of the Division of Translational Therapeutics at BIDMC and professor of medicine at HMS, and Xiao Zhen Zhou, MD, assistant professor of medicine at BIDMC, the study shows that just hours after TBI, a protein known as tau can become misshapen at the site of injury in brain cells, triggering a cascade of destructive events leading to widespread brain damage.
One pioneering study has uncovered a direct link among traumatic brain injury (TBI), Alzheimer's disease, and CTE.