New Institute to Address Cancer, Immune, Inflammatory Diseases
Historic $100 million gift given by biotech entrepreneur Gene Lay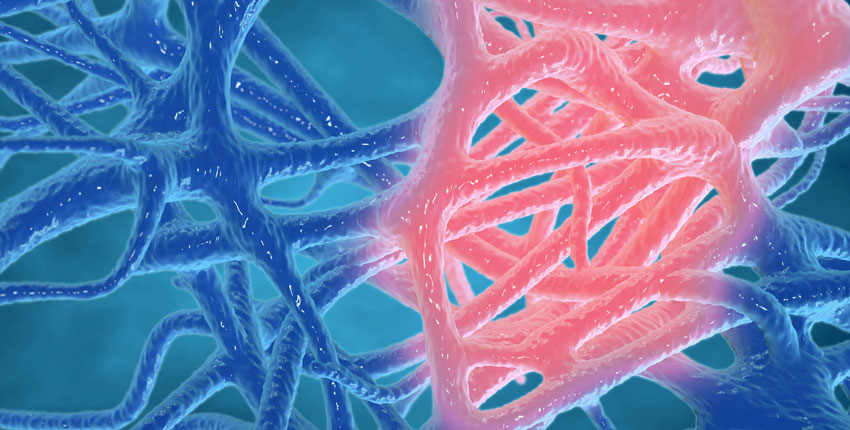 Inflamed human tissues 3d rendering. Image: Image_Jungle/iStock/Getty Images Plus
Brigham and Women's Hospital on May 9 announced the establishment of the Gene Lay Institute of Immunology and Inflammation of Brigham and Women's Hospital, Massachusetts General Hospital, and Harvard Medical School.
The institute's primary areas of research will include basic understanding of immune-mediated diseases, aging, and cancer and translation of this knowledge to the development of new immunotherapies.
The new institute was made possible by a historic $100 million gift from biotechnology entrepreneur Gene Lay, founder and CEO of BioLegend, Inc., through the Laygend Foundation.
"I have always been fascinated by the immune system's ability to heal the body," said Lay. "And I've had a longstanding relationship with and respect for the scientists in the Harvard medical community, who played an instrumental role in my career."
"With this gift, I am bringing together the best scientific minds I know to translate research discoveries into therapies for immune-mediated diseases rooted in chronic inflammation," he said.
"As we've seen with the COVID-19 pandemic, collaboration across institutions, disciplines, and modes of scientific inquiry is key to addressing our most confounding scientific and medical challenges," said George Q. Daley, dean of Harvard Medical School.
"We're deeply grateful for this opportunity to convene the best immunologists in the world to bring solutions to patients and families," he said.
Vijay Kuchroo, an immunologist and the Samuel L. Wasserstrom Professor of Neurology at Brigham and Women's, will serve as inaugural director of the institute, which was made possible by Lay's gift, the largest in the hospital's history.
The institute will be located at and administered by Brigham and Women's, with Arlene Sharpe, Kolokotrones University Professor and chair of the Department of Immunology at HMS, and Ramnik Xavier, Kurt J. Isselbacher Professor of Medicine in the Field of Gastroenterology, and director of the Center for Computational and Integrative Biology at Mass General, serving as the institute's vice directors.
"Dr. Lay's generosity will enable new technologies and training of the next generation, which are key to solving the rapidly growing problem of immune-mediated diseases," said Sharpe.
Rise in inflammatory diseases
The new institute will leverage the collective strengths of Boston and HMS-affiliated immunology and biomedical experts and their collaborations with some of the world's most distinguished scientists.
Kuchroo will lead day-to-day operations, convening core and affiliated faculty and trainees around three central platforms: basic science, translational science, and technology.
Science & Medicine, Delivered
Harvard Medicine magazine in your inbox