Where Everyone Can Thrive
HMS honors faculty, staff for leadership in diversity, inclusion efforts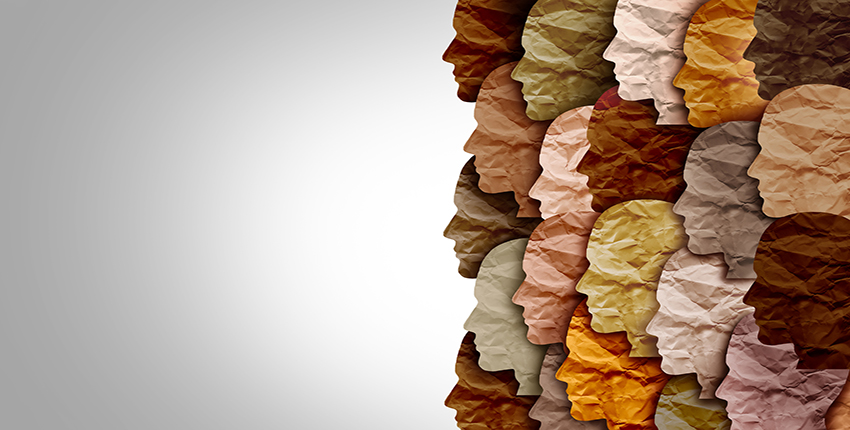 Six Harvard Medical School faculty members and three staffers were honored April 13 at the annual Diversity Awards ceremony for significant contributions to advancing inclusive excellence at the School and its affiliate hospitals.
HMS Dean George Q. Daley expressed gratitude for the work of this year's award recipients: Susanne Churchill,  Fidencio Saldaña, Dennis Spencer, Valerie Stone, Sidhu Gangadharan, Anne Fabrizio, James Gould, Kari Hannibal, and Gilianne Jawahir.  He said all have contributed to the School's progress toward inclusive excellence and to fostering a community that recruits, nurtures, and retains diverse talent.
It takes a village
Keynote speaker at the 2021 annual diversity event was Sherri Ann Charleston, Harvard University's first chief diversity and inclusion officer, who was appointed to the role in August 2020.
Over the past eight months, Charleston said, she has clocked some 500 hours in one-on-one and group conversations with more than 2,500 Harvard community members to ascertain how the university might better focus its diversity and inclusion efforts.
In her talk, Charleston outlined four areas that emerged from those discussions that will inform the work of the University's Office for Diversity, Inclusion and Belonging in the years ahead: coordinating efforts in a way that allows the University to measure progress; achieving representative demographic diversity relative to students, faculty, staff, and postdocs; creating safe, inclusive working, learning, and living environments; and focusing on cultural change—preserving the good and reevaluating together the factors that detract from the inclusive and diverse community the university seeks to foster.
Charleston commended this year's HMS diversity award recipients whose work, she said, is helping to create a Harvard "where all of us can thrive." The change we want to see, Charleston said, obliges every member of the community "to carry a little bit of water up the hill."
2021 Diversity Awards
Joan Reede, dean for Diversity and Community Partnership at HMS, who co-hosted the event with Daley, said in closing, "In this increasingly diverse and changing society, we must prepare a workforce that both represents and is sensitive to all people in our community. … The richness of our diversity contributes to our strength in teaching, research, and clinical care."
Diversity Lifetime Achievement Award
Susanne Churchill, executive director of the HMS Department of Biomedical Informatics and instructor in medicine at Brigham and Women's Hospital, was honored for advancing diversity, equity, and inclusion at HMS and Brigham and Women's, and specifically for the following:
Creating the

Summer Institute in Biomedical Informatics

,

and for the past 15 years, recruiting candidates from underrepresented minorities across the country.

Increasing the inclusivity of the admissions process for the Bioinformatics and Integrative Genomics graduate program.

Sustained commitment to promote diversity for every level of the academic pyramid.
Harold Amos Faculty Diversity Award
The Harold Amos Faculty Diversity Award was named for Harold Amos, who was the Maude and Lillian Presley Professor of Microbiology and Molecular Genetics, Emeritus, and the first African American to earn a doctoral degree from the Division of Medical Sciences at HMS in 1952.
The award was established to recognize HMS faculty who have made significant contributions toward making the School a more diverse and inclusive community. This year's recipients are:
Fidencio Saldaña, HMS dean for students and assistant professor of medicine at Brigham and Women's Hospital, received the award for:
Promoting an inclusive culture throughout the medical school, making both students and faculty feel accepted.

Advocating for the recruitment of a diverse student body and ensuring the students are nurtured and supported once at HMS.

Serving as

co-chair for the Program in Medical Education Task Force to Address Racism at HMS, which is charged with reviewing and analyzing policies and programs across PME to offer concrete recommendations and possible solutions to any racism related issues.
Dennis Spencer, HMS instructor in pediatrics at Boston Children's Hospital, was recognized for:
Establishing and co-leading the gastroenterology division's equity, diversity, and inclusion (EDI) task force that not only initiated broad changes in the culture within the division, but through his leadership, was asked to join the Boston Children's enterprise-wide EDI efforts.

Developing implicit bias training at Boston Children's.

Participating in the "

1st Generation Journeys

" project to help efforts to position HMS as an inclusive institution that supports and cultivates all talent irrespective of family background and experience in medicine.

Co-leading the HMS community of

Black Men in Medicine (BMIM)

initiative that aims to create a sense of community and provide a local network among African American-identified male medical students and physicians at the School and HMS-affiliated hospitals.
Valerie Stone, HMS professor of medicine at Brigham and Women's Hospital, received the award for:
Dedicating her career to promoting inclusion and equity, as well as retention of employees from diverse backgrounds at multiple levels.

Establishing the Underrepresented in Medicine (URiM) Subspecialty Recruitment Reception at Brigham and Women's, and through this effort, successfully matching a record number of URiM fellows.

Founding the

Brigham and Women's

Department of Medicine Diversity Council, and through this council, impacting the culture change at the department.

Developing racial justice training for faculty, residents, and fellows in the Department of Medicine at

Brigham and Women's

.
The Department of Surgery at Beth Israel Deaconess Medical Center and program leaders Sidhu Gangadharan, HMS associate professor of surgery, and Anne Fabrizio, HMS instructor in surgery, received the award for the following:
Establishing and co-chairing

the Committee on Diversity, Equity, and Inclusion at Beth Israel Deaconess, which has lead efforts to engage URiM medical students, institute new policies related to trainee and faculty recruitment, and develop curriculum for implicit bias training, among other initiatives.
Sharon P. Clayborne Staff Diversity Award
Sharon P. Clayborne began her career at HMS in 1981 as a staff assistant in the financial aid office. The diversity award in her name was established to recognize HMS staff members who have gone above and beyond to enrich the HMS community and foster an inclusive environment. This year's recipients were:
James (Jim) Gould, director of the Office for Postdoctoral Programs and Services at HMS, was recognized for the following:
Recruiting and retaining postdocs from underrepresented backgrounds in addition to implementing a successful recruitment program.

Serving as liaison between graduate students from underrepresented backgrounds presenting at the

New England Science Symposium

and Quad-based principal investigators, carefully matching students' scientific interests for possible future postdoc opportunities.
Kari Hannibal, senior administrator in the Office of Scholarly Engagement, and Gilianne Jawahir, educational quality improvement coordinator at HMS, were recognized as a team for:
Serving as the staff representatives on the Anti-Racism Task Force for the MD Program and compiling anti-racism resources for Program in Medical Education staff, faculty, and students.