Mobile Clinics and COVID Care
Studies look at impact of mobile health units on COVID-19 services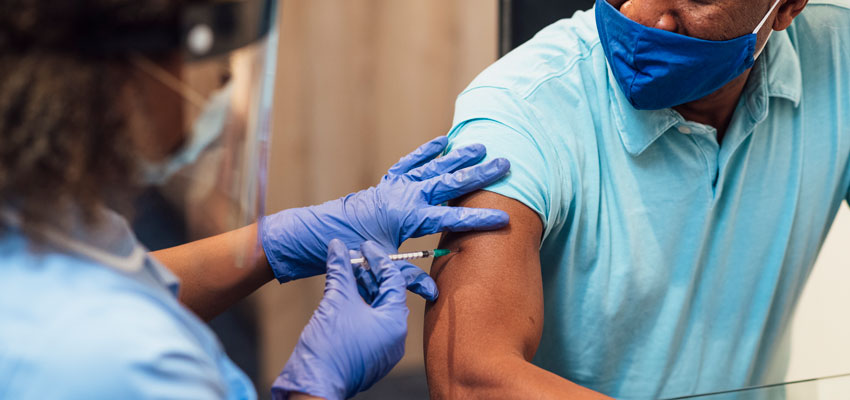 Image: SolStock/Getty E+ collection
This article is part of Harvard Medical School's continuing coverage of COVID-19.
Two new studies by Harvard Medical School researchers at Brigham and Women's Hospital demonstrate the effectiveness of bringing COVID-19 health care services to the people who need them the most where they live.
In early May 2021, the research team began providing COVID vaccinations to medically underserved populations living in the greater Boston area by sending mobile health units to 12 predominantly low-income and racial and ethnic minority communities in Massachusetts.
Using community health vans, teams offered easily accessible vaccinations on a walk-in basis without regard to insurance, immigration status, or ability to pay.
In a paper published in The American Journal of Public Health the authors describe the success and challenges of the new program, which had higher vaccination rates among adolescents, non-white populations, and people of Hispanic ethnicity compared to rates in other communities.
"To date, our program has provided almost 20,000 COVID-19 vaccination doses," said corresponding author Priya Sarin Gupta, an HMS instructor in medicine at Massachusetts General Hospital, and medical director for mobile health services.
"Our goal was to take COVID-19 health and vaccination services to the community and meet people where they are. The data from the first few months show us that if you build it — and you build it well — they will come," Gupta said.
Enlightening, understandable, provocative
Solid reasons to read Harvard Medicine magazine