Alumni Honor Roll of Donors
Fiscal Year 2016
Select a link below to see who gave from your class.
Make your fiscal year 2017 gift here »
Thank you for supporting the dreams of extraordinary HMS students like Michael and Erin.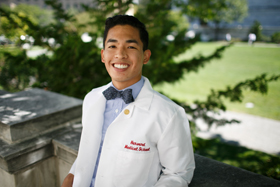 "When I stepped on the HMS Quad for the first time, I was excited to be entering a school with a rich history of improving medical care, an extensive network of accomplished alumni, and a deep commitment to the local and global community." -Michael Nguyen, MD '18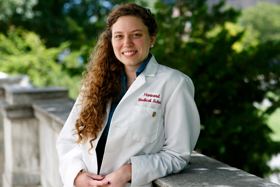 "There is an electricity here that makes you feel that anything is possible. I love that all of my classmates truly want to be leaders and change the world." -Erin Loeliger, PhD '14, MD '16
Alumni
Association
The Harvard Medical Alumni Association is keeping nearly 10,000 living alumni connected. What can we do for you?
Visit the HMAA online for information about keeping connected, getting involved, events, and lifelong learning. Click here »
Class
Honor Rolls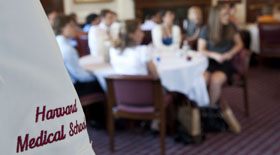 We appreciate the support received from more than 2,400 alumni that allows HMS to continue to accelerate in education, discovery, service, and leadership.
Honor Roll
of Donors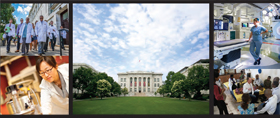 Thank you to the thousands of individuals and organizations whose gifts in fiscal year 2015 are transforming education, driving discovery, strengthening health systems, and incubating innovation and leadership to improve human health.
View the complete Honor Roll of Donors, which lists gifts from all alumni and friends of HMS, as well as corporations and foundations »