Imagine a World
Can you imagine a world where health is assumed and illness is the exception? Where kids can be spared from hereditary diseases before they're born? Where no disease is a death sentence? Where doctors have the privilege of focusing on wellness, and medicine is all about enriching the quality of life?
At Harvard Medical School, we are working to make this world a reality. Medical breakthroughs in the next 50 years will dwarf those of the last 1,000. Our mission is to lead the way in this new era of possibility.
We cannot think of any more audacious or worthy goal than to transform the future of human health and well-being.
Join us. Your partnership and passion are critical to our progress.
Support our critical work on COVID-19 today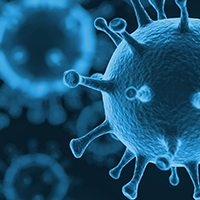 The COVID-19 Response and Research Fund enables us to convene clinicians and scientists to address the current global pandemic's immediate challenges and create a rapid-response system to deal with future outbreaks. This collaborative approach focuses on six key areas: epidemiology, diagnostics, pathogenesis, clinical disease management, treatment, and vaccines.
To make a gift, please visit our secure online gift form and select the fund name from the dropdown menu. A gift of any size to this or any other School priority will uplift our community and advance HMS's mission of education, research, and service during this challenging time.