Learn how to begin raising tribute gifts in support of Harvard Medical School and ensure a successful and meaningful fundraising campaign.
Tribute gifts honoring and memorializing members of our community are a treasured tradition, and we are grateful for those of you who lead these special fundraising efforts.
Since 1782, HMS has prepared generations of physicians for leadership roles in education, research, and policy to bring their skill, compassion, and integrity to patient care. For over 200 years, the School has influenced and shaped the design of medical education throughout the world, always supported by philanthropy as we strive toward our mission each day. Thank you for your support and advocacy on behalf of HMS.
PLEASE NOTE: If you'd like to make a tribute gift in memory of a lost loved one or in honor of someone special rather than organizing a campaign, please visit our online gift form and select "Other" from the "Select a Fund" dropdown. In the "Other Fund Name" text box, write the name of the fund you want to support along with the phrase "in memory of [name]" or "in honor of [name]." Alternatively, you can download and complete this form and return it with your check to the address indicated.
Scholarship Fund

$500,000 endowed // $50,000 current use

Supports exceptional HMS students dedicated to pursuing their life's work in medicine as compassionate physicians and researchers working to improve human health. Student beneficiaries are honored with the named scholar title.

Financial Aid Fund

$250,000 endowed // $25,000 current use

Provides critical, need-based support to many talented HMS students each year—future leaders in medicine and the biomedical sciences. Financial aid funds provide the School with much-needed latitude in fulfilling its commitments to all of its medical students each year and are intended to be broad, with no restrictions. Financial aid funds can be named, but beneficiaries are not named.

REACH Scholarship Program

$22,500 current use

Enables admitted students with financial need who demonstrate qualities of Resilience, Excellence, Achievement, Compassion, and Helping the underserved to accept their admission to HMS by offering additional scholarship funds within their financial aid package. Gifts to the REACH Scholarship Program will advance the School's goal to recruit the most deserving students who have overcome remarkable obstacles to become the physicians of tomorrow. Each gift of $22,500 allows us to offer a REACH scholarship for one year.
Interested in an Endowed Tribute?
Endowments are a wonderful way to honor someone and leave a permanent legacy at Harvard Medical School. Endowments start at $100,000 and generate an annual impact that will continue to support you or your honoree's passions in perpetuity.
If you have questions, please contact Emily Cahill, executive director of development communications and donor engagement.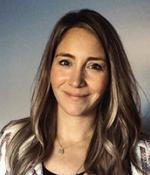 Executive Director, Development Communications and Donor Engagement