Office for Academic and Clinical Affairs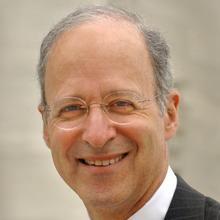 At Harvard Medical School, more than 11,000 faculty members are working to advance the boundaries of knowledge in labs, classrooms and clinics. The Office for Academic and Clinical Affairs promotes and supports these dedicated researchers, teachers and physicians.  
Mission Statement
To advance excellence in academic endeavors, ethical standards, and service by developing and nurturing a diverse and inclusive community.
The Office for Academic and Clinical Affairs promotes, coordinates and supports the academic and clinical activities of HMS faculty with an emphasis on faculty development and diversity through the following programs:
HMS has a strong interest in promoting new and established Initiatives, Programs, Centers and Institutes (hereafter referred to as Centers) in order to foster a culture of collaboration and innovation that is essential to its mission. 
In order to advance faculty development and diversity at HMS, Dean Flier convened a task force in 2009 with the charge of defining and prioritizing faculty development and diversity needs. The task force was chaired by Nancy Tarbell, Dean for Academic and Clinical Affairs, and comprised of over 60 faculty and staff from HMS and the affiliated community.
The Clinical Department Review Program, started in 2000, is a joint venture between Harvard Medical School and its affiliated hospitals to review the activities of clinical departments on approximately an eight-year cycle. The review is a constructive process that uses a broad-based perspective in evaluating departmental leadership and overall operation with a focus on key areas in clinical care, research and education.
The HMS Foundation Funds Program administers the nomination process for HMS/HSDM faculty and postdocs for funding opportunities from private foundations that require candidates to be nominated by either Harvard Medical School or Harvard University.  Interested investigators must first apply internally through the HMS Foundation Funds, and a committee will select the final candidates who will then submit applications to the foundations.
To achieve the goals of our mission, the dean for Academic and Clinical Affairs oversees three vital offices: