Within Reach
Seven HMS researchers awarded new grants to support the Human Cell Atlas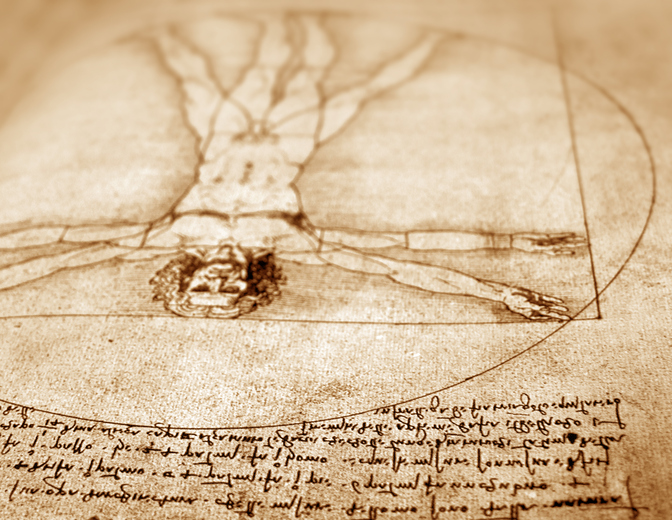 HMS scientists are supporting a global effort to catalogue every cell in the human body. Image: iStockPhoto
From the Human Genome Project to the BRAIN Initiative, an era of technological and computational breakthroughs has allowed scientists to tackle grand challenges once thought impossible in biology.
In support of one such challenge, seven Harvard Medical School investigators are recipients of new grants from the Chan Zuckerberg Initiative DAF (CZI), an advised fund of the Silicon Valley Community Foundation, to propel development of the Human Cell Atlas, a global effort to map every cell in the human body.
Enabled by new tools such as single-cell sequencing technology developed by researchers from HMS, the Broad Institute of MIT and Harvard and elsewhere, the Human Cell Atlas aims to catalogue the molecular composition of billions of individual cells across all the tissues, organs and systems that make up a human body to better understand health and disease.
"The Human Cell Atlas has the potential to have an enormous impact on biomedical research, perhaps on par with the genome project," said Allon Klein, HMS assistant professor of systems biology and a recipient of one of 85 new CZI grants announced on April 19.
The newly funded projects are focused on developing open computational tools, algorithms, visualizations and benchmark datasets to enable researchers around the globe to work with the large variety of molecular and imaging data being generated by scientists working on the Human Cell Atlas.
The grantees will also collaborate with each other, and with CZI's scientists and software engineers, to maximize the impact of the new tools and technologies.
"CZI is probably the perfect partner to nurture this initiative. They don't just fund science, they actively participate in it with an amazing team of computational scientists and biologists," said Klein, who led the development of InDrops, a key technique for single-cell gene expression analysis. "I've been really impressed by their efforts to build teams of scientists and get everyone talking and working together."
The 85 projects are receiving a total of $15 million over one year from CZI. The HMS-affiliated projects are:
A force-directed graph interface for HCA data visualization and exploration
Led by Allon Klein, HMS assistant professor of systems biology, this project aims to provide web-based tools that allow scientists who are not computationally trained to interact with very complex datasets such as those generated by the Human Cell Atlas. Klein and his team will rebuild their SPRING software to allow researchers to quickly ascertain the single-cell population structure in any HCA dataset.
Cell lineage tracing using somatic microsatellite mutations
Led by Peter Park, HMS professor of biomedical informatics, this project aims to characterize the developmental history of all cell types in the human body using a new computational tool that leverages somatic mutations at microsatellite loci as genetic barcodes for lineage tracing. This will allow researchers to reconstruct at high resolution cell lineage patterns from single-cell sequencing data.
A comprehensive in vitro benchmark data set for systematic comparison of computational approaches used to infer cell state transition dynamics in the HCA
Led by Sahand Hormoz, HMS assistant professor of systems biology, this project aims to generate the first comprehensive data set of single-cell gene expression profiles of human embryonic and induced pluripotent stem cells as they differentiate in vitro. Through time-lapse microscopy and single-cell tracking, the team hopes to better understand the dynamics of cells as they transition between states.
Efficient and scalable single-cell rnaseq analysis pipeline exploiting bayesian non-negative matrix factorization to produce a global compendium of single-cell expression modules
Led by Gad Getz, HMS associate professor of pathology at Massachusetts General Hospital, this project aims to develop an open, robust and easy-to-use analytical framework that will greatly democratize discovery and collaborative analysis of single-cell data.
Computational strategies for lineage trajectory reconstruction of human hematopoietic development
Led by Luca Pinello, HMS assistant professor of pathology at Massachusetts General Hospital, this project aims to use human hematopoietic development, in which a single stem cell can give rise to a multitude of mature blood cell populations, as a model for understanding dynamic cellular behavior. The team will develop and compare computational strategies to detect cellular hierarchies and recover complex developmental trajectories for human tissues at single-cell resolution.
Led by Chris Sander, HMS professor in residence of cell biology at Dana-Farber Cancer Institute, this project aims to build a Human Cell Atlas Cell Dynamics Portal (HCA-Dynamics) for data visualization, exploration and analysis with emphasis on cell state transitions, developmental trajectories, genetic differences, inferred dynamics and interactions.
Computational tools for traversing genes to cells to disease
Led by Benjamin Neale, HMS assistant professor of medicine at Massachusetts General Hospital, this project aims to pioneer the development of methods and software to understand differences in how cells behave. By combining essential methods development and public software dissemination, they will enable researchers to apply these approaches to ever growing datasets while integrating into the broader HCA effort.
Over the course of the next year, the grantees will work together and share progress to coordinate efforts and maximize the usability of these tools. Working with CZI's science and software engineering teams, they will work to bring these tools to the broader scientific community and, where appropriate, link them to the Human Cell Atlas Data Coordination Platform.
"I am thrilled to welcome this distinguished group of grantees to the CZI family, and I am excited about how they will support the ambitious Human Cell Atlas effort," said Priscilla Chan, co-founder of the Chan Zuckerberg Initiative. "Working together and with our team of scientists and engineers, these partners will create new ways for scientists to use information about healthy and diseased cells. Their efforts will help to accelerate progress toward our goal of curing, preventing or managing all diseases by the end of the century."
Adapted from a CZI news release.