When COVID Hit, Research Speed Was Key
Institutions across U.S. signed on to streamlined review process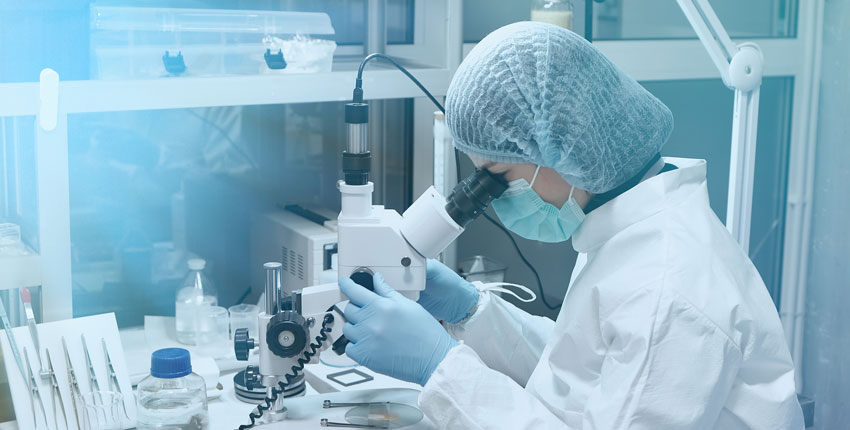 Image: Evgeny Lonskov/iStock/Getty Images Plus
This article is part of Harvard Medical School's continuing coverage of COVID-19.
Scaling up vaccination against COVID-19 in underserved communities. Neuroimaging brain changes after SARS-CoV-2 infection. Improving mental health in LGBTQ+ communities affected by the pandemic.
These are among the scores of topics examined in more than 300 COVID-19-related studies from 1,100 institutions across the U.S., made possible by SMART IRB, a national platform designed to ease common challenges associated with initiating multisite research.
The numbers are remarkable considering that when the COVID-19 pandemic began, science and medicine needed to pivot at lightning speed to meet the challenge, and that's not something biomedical science is known for, especially when it comes to translating hot-off-the-bench scientific discoveries into evidence-based clinical tools at the bedside.
New interventions must be tested in human study participants, who must be fully informed of risks and ensured appropriate oversights.
Large multisite trials are increasingly the norm because they improve the diversity of study participants and hasten data collection, but they also add layers of complexity that can slow down research.
One big obstacle is the unwieldy task of reconciling multiple reviews by institutional review boards (IRBs), which are tasked with protecting human research participants. Getting a big multisite study going used to take six to nine months or longer.
But at the height of the pandemic, the science needed to advance knowledge of SARS-CoV-2 couldn't wait that long.
The research pivot in 2020 underscored the reality that acting fast actually requires years of planning. If designed ahead of time, the background systems of science can absorb an outsized scientific puzzle like COVID-19 and propel that research forward in a manner that is appropriate, safe, and beneficial for human participants. SMART IRB is a case in point.
Tackling an old question
SMART IRB (an acronym for streamlined, multisite, accelerated resources for trials IRB) tackles an old question that the COVID-19 pandemic spotlighted: How do scientists balance the need for speed in conducting clinical and translational research with the necessary protection of human study participants?
The SMART IRB initiative is led by Harvard Catalyst and the National Center for Advancing Translational Sciences (NCATS), which currently funds approximately 60 clinical and translational science centers at universities across the country through multiyear grants.
Science & Medicine, Delivered
Harvard Medicine magazine in your inbox