Sanjay Gupta to Address Class of 2023
Neurosurgeon, Emmy winner, medical correspondent to give Class Day address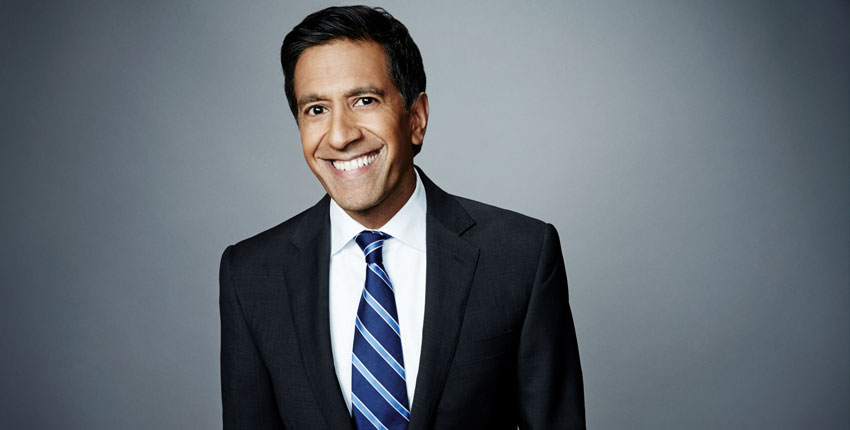 Sanjay Gupta. Image: Courtesy of CNN
Sanjay Gupta, neurosurgeon, author, and chief medical correspondent for CNN, will be the featured keynote speaker at the Harvard Medical School and Harvard School of Dental Medicine 2023 Class Day ceremony on May 25.
For more than 20 years, Gupta has provided in-depth reporting on medical and public health news on issues ranging from COVID-19 to overall well-being.
"I am thrilled and honored to speak to this stellar class of future leaders in health care," said Gupta. "As it has been 30 years since my own medical school graduation, I will humbly offer some of the lessons I have learned over that time."
In his most recent book, World War C: Lessons from the COVID-19 Pandemic and How to Prepare for the Next One, Gupta shares what he has learned from scientists and public health experts and provides guidance as the coronavirus pandemic winds down and the next global epidemic looms.
Gupta has traveled the world reporting on the effects of natural and human-made disasters on human health, including climate change. He has covered the water crisis in Flint, Michigan; tsunamis in Sri Lanka and Japan; earthquakes in Pakistan, Nepal, and Haiti; hurricanes and their aftermath in the U.S. and Caribbean; the deadly Ebola outbreak in Guinea; the Pulse nightclub shooting in Orlando, Florida; the 2010 oil spill in the Gulf of Mexico; and wars in the Middle East. He most recently covered the deadly earthquake in Turkey and Syria.
A practicing neurosurgeon, Gupta provided live coverage of the first battlefield operation during the invasion of Iraq in 2003, and performed several lifesaving brain surgeries with an emergency team in desert operating rooms. He also joined the U.S. Army's 82nd Airborne Division on rescue missions in Afghanistan.
He has received multiple Emmy awards for his coverage of the 2010 earthquake in Haiti and the 2016 surgical separation of the McDonald craniopagus twins, and for co-hosting a CNN town hall in 2016 on the suicide crisis in the U.S.
On his Chasing Life original series and podcast, Gupta travels the world to explore topics related to living a longer, healthier, and happier life.
For two decades, he has been a leader in promoting physical and mental wellness through special reports and a book on cognitive fitness, inspiring others to improve and maintain their well-being. In the HBO documentary One Nation Under Stress, he investigated why life expectancy is declining in the U.S.
Gupta has written five New York Times best-selling books, has contributed to 60 Minutes, and has served as executive producer for HBO's documentary unit.
Gupta is a member of the National Academy of Medicine and the American Academy of Arts and Sciences. He is associate professor of neurosurgery at Emory University School of Medicine and associate chief of neurosurgery at Grady Memorial Hospital.
Gupta received his MD from the University of Michigan Medical School and completed his neurological surgery residency at the University of Michigan Health System. During residency, he was a White House Fellow in the Clinton administration.
Harvard University Commencement and the HMS/HSDM Class Day will be held on Thursday, May 25.
Adapted from CNN press materials.