Risks and Rewards
Six HMS scientists receive NIH Director's Awards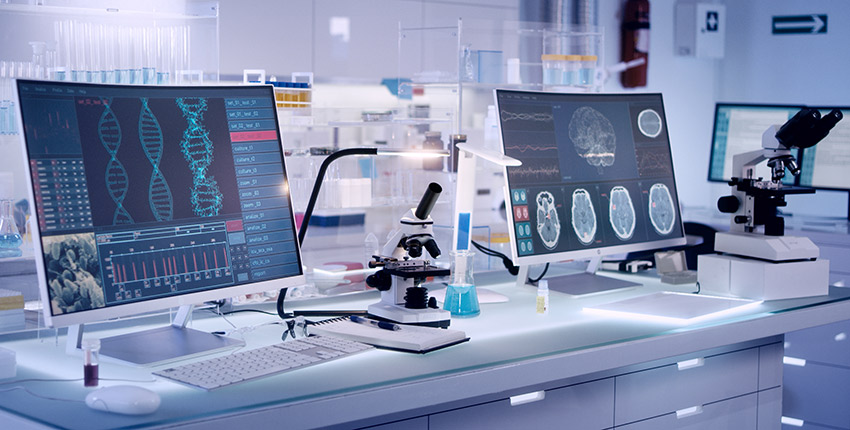 janiecbros/E+/Getty Images
Six Harvard Medical School scientists have received National Institutes of Health 2021 Director's Awards, which recognize highly innovative biomedical research from investigators at all career stages.
"The science put forward by this cohort is exceptionally novel and creative and is sure to push at the boundaries of what is known," said NIH Director Francis Collins. "These visionary investigators come from a wide breadth of career stages and show that groundbreaking science can happen at any career level given the right opportunity."
The NIH awarded 106 grants, totaling approximately $329 million over five years, to support highly innovative and broadly impactful biomedical or behavioral research by exceptionally creative scientists through the Common Fund's High-Risk, High-Reward Research program. Unique to this year was the addition of two special-focus areas: amyotrophic lateral sclerosis, also known as ALS, and COVID-19.
The awards and investigators from the Blavatnik Institute at HMS and HMS-affiliated hospitals are:
The NIH Director's New Innovator Award supports innovative, high-impact projects from exceptionally creative early career investigators.
Recipients: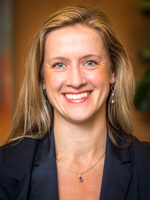 Mariella Filbin, HMS assistant professor of pediatrics at Dana-Farber Cancer Institute
Filbin studies pediatric brain tumors, with particular focus on lethal gliomas and malignant embryonal brain tumors that are in greatest need of improved treatments. She is helping researchers better understand how specific developmental and cellular features give rise to tumor-driving mutations and affect the resulting tumors. This knowledge, in turn, provides a foundation for designing new therapies that stop cell overproliferation or trigger tumor cell death.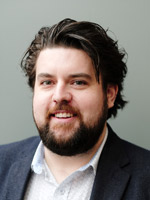 Ruaidhrí Jackson, assistant professor of immunology in the Blavatnik Institute at HMS
Jackson probes the underpinnings of inflammation by exploring unknown molecules, sensory pathways, and cellular connections. Part of his work involves studying how mucosal barriers coexist with the human microbiome yet prevent the invasion of foreign microbes, illuminating how these barriers break down in disease, and investigating how researchers might avert such breakdowns to prevent disease. He has also discovered new strategies that innate immune cells use to detect infection and trigger inflammation.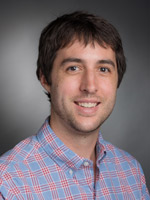 Philip Kranzusch, HMS associate professor of microbiology at Dana-Farber Cancer Institute
Kranzusch investigates how cells respond to pathogens and how scientists might use those response pathways to develop new therapies for cancer and autoimmune diseases. In one branch of his research, he aims to uncover the detailed workings of a cell-signaling pathway called cGAS-STING, which helps cells recognize abnormal DNA and has piqued some researchers' interest as a potential avenue for training the immune system to fight cancer.
The NIH Director's Transformative Research Award promotes cross-cutting, interdisciplinary approaches and is open to individuals and teams of investigators who propose projects that have the potential to create or challenge existing paradigms.
Recipients: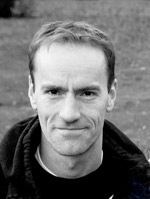 Duane Wesemann, HMS associate professor of medicine at Brigham and Women's Hospital
Duane Wesemann's research focuses on how antibodies recognize and neutralize invaders, including SARS-CoV-2. His work has the potential to change our understanding of the fundamental principles underlying antibody responses to infection and vaccination, as well as autoimmune and allergic antibody responses.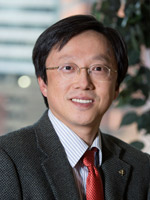 Seok-Hyun Andy Yun, HMS professor of dermatology at Massachusetts General Hospital
Yun's lab develops light-based technologies, such as microscopes, lasers, and fiber-optic devices—that illuminate human biology, health, and disease. His work has allowed researchers to peer into the mechanical workings of cells and tissues in unprecedented ways and explore new methods for detecting, diagnosing, and combating illness, including but not limited to diseases of the eye and ear.
The NIH Director's Early Independence Award provides an opportunity to support exceptional junior scientists to bypass traditional postdoctoral training and immediately move into independent research positions.
Recipient: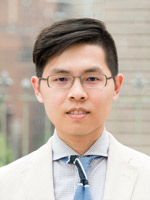 Hong-Hsi Lee, HMS research fellow in radiology at Massachusetts General Hospital
Lee and colleagues develop methods to sharpen clinical images, advance imaging technologies, and interpret image data to help researchers and health care practitioners better understand the human brain, make diagnoses, and assess outcomes. He specializes in magnetic resonance technologies and in imaging the living brain from the micro- to the macroscopic level.
The High-Risk, High-Reward Research program catalyzes scientific discovery by supporting highly innovative research proposals that, due to their inherent risk, may struggle in the traditional peer-review process despite their transformative potential. Program applicants are encouraged to think creatively and pursue trailblazing ideas in any area of research relevant to the NIH'smission to advance knowledge and enhance health. The program is part of the NIH Common Fund, which oversees programs thatpursue major opportunities and gaps throughout the research enterprise that are of great importance to NIH and require collaboration across the agency to succeed.
The NIH issued 10 Pioneer awards, 64 New Innovator awards, 19 Transformative Research awards (10 general, four ALS-related, and five COVID-19 related), and 13 Early Independence awards for 2021. Funding for the awards comes from the NIH Common Fund, National Institute of General Medical Sciences, National Institute of Mental Health, and the National Institute of Neurological Disorders and Stroke.
Adapted from an NIH news release.