Rajesh Panjabi to be 2015 Class Day Speaker
Ebola fighter to give graduation address at HMS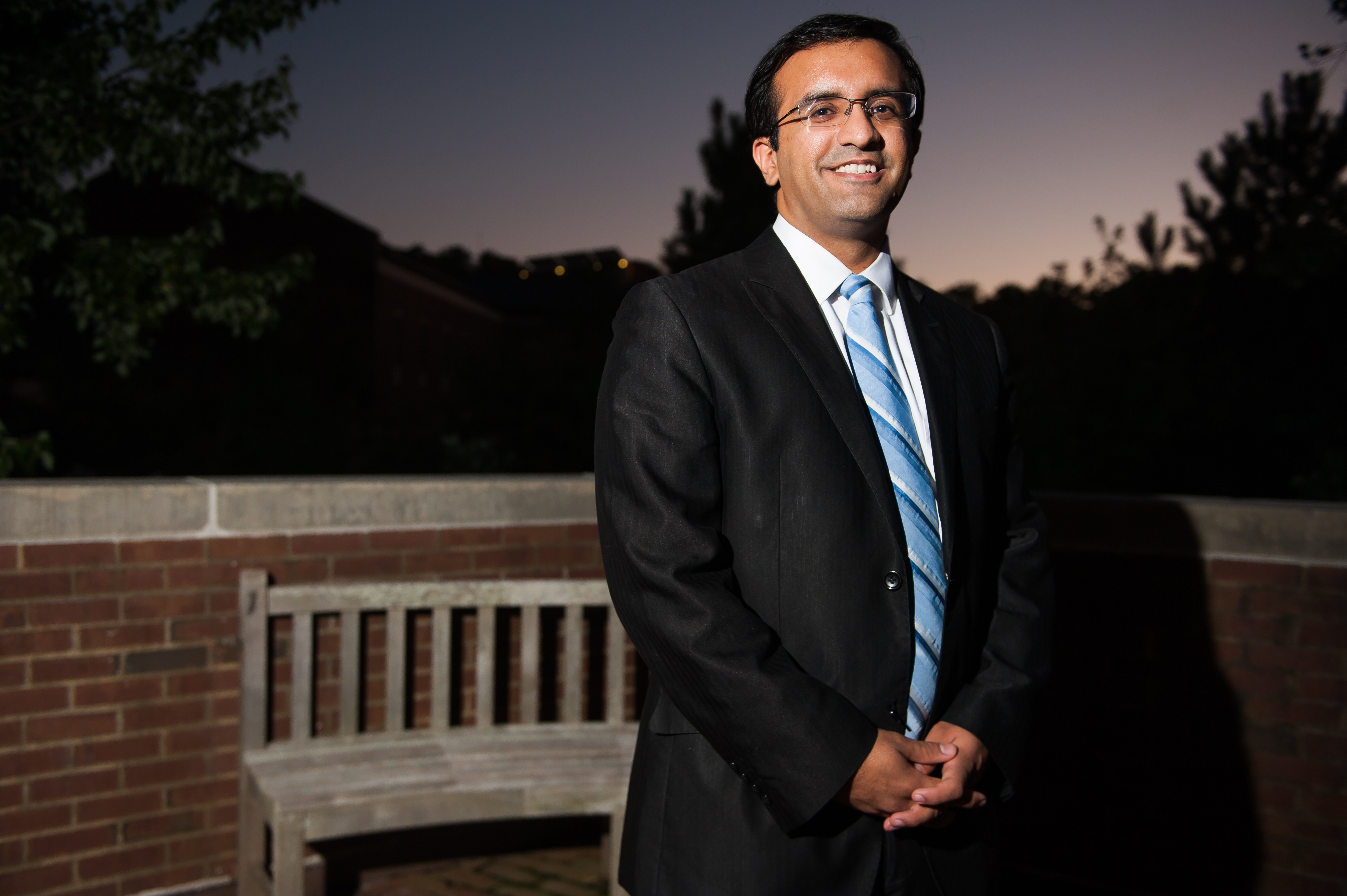 Rajesh Panjabi. Image: Shane Snider
Rajesh Panjabi, co-founder and CEO of Last Mile Health, a nonprofit organization that partners with the government of Liberia to provide critical health care services in the country's remote villages, will be the Harvard Medical School and Harvard School of Dental Medicine Class Day speaker on May 28, 2015.
Each year, members of the graduating classes from the two schools nominate candidates for the position and vote to select the speaker.
Get more Harvard Medical School news here.
Panjabi, an HMS instructor in medicine at Brigham and Women's Hospital, was born in Liberia and fled the country in 1990 when civil war broke out.  He returned to his homeland in 2007 to found Last Mile Health, which provides employment, training and supplies that enable village health workers to deliver care in the country's hardest-to-reach areas. 
Last Mile Health is now working with Partners in Health to respond to Liberia's ongoing Ebola epidemic in ways that will not only provide critical care during the remainder of the outbreak but also strengthen community health systems in the long term.
Panjabi is a Draper Richards Kaplan Foundation Entrepreneur, Echoing Green Fellow, recipient of the Global Citizen Movement Award and advisor at the Clinton Global Initiative and the Global Impact Forum.
Panjabi received his MD from the University of North Carolina at Chapel Hill and an MPH from Johns Hopkins. He was a clinical fellow in medicine and a resident in primary care at Massachusetts General Hospital. Panjabi joined Brigham and Women's in 2011, where he is now an associate physician in the Division of Global Health Equity.
Harvard Medical School's Class Day exercises will be held on the HMS Quad beginning at 2:00 p.m. and will be livestreamed for remote audiences.