Quick Study
New clinical trials underway to evaluate antiviral drug as treatment for COVID-19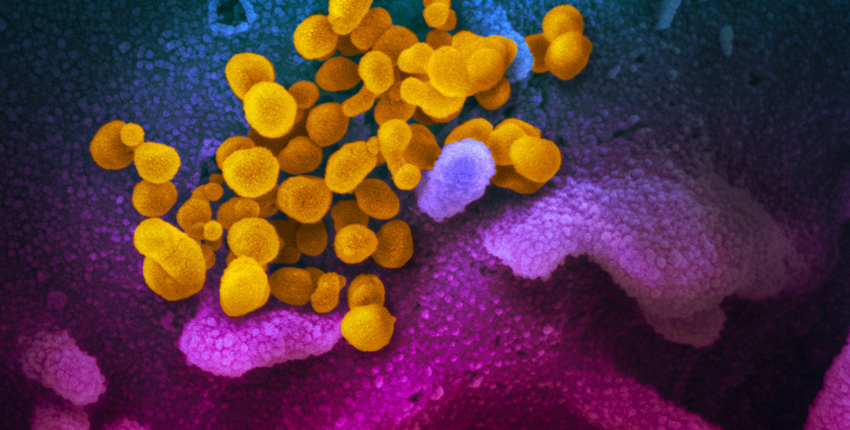 This article is part of Harvard Medical School's continuing coverage of medicine, biomedical research, medical education and policy related to the SARS-CoV-2 pandemic and the disease COVID-19.
Physician-scientists at Harvard Medical School and Beth Israel Deaconess Medical Center are now enrolling patients in two clinical trials testing treatment options for COVID-19, the illness caused by the new coronavirus.
Kathryn Stephenson, HMS assistant professor of medicine at Beth Israel Deaconess, leads the two trials that will test the antiviral drug remdesivir for safety and efficacy against the respiratory infection that has sickened more than 300,000 and killed more than 15,000 around the world. The trials will assess remdesivir's efficacy in hospitalized patients with either moderate or severe COVID-19.
Researchers at Massachusetts General Hospital and Brigham and Women's Hospital are also participating in trials of remdesivir.
"In addition to the social distancing measures now being implemented in every part of the world, new treatment options are needed to put an end to this unprecedented global pandemic," said Gyongyi Szabo, member of the HMS faculty of medicine and chief academic officer at Beth Israel Deaconess.
Stephenson, who is director of the Center for Virology and Vaccine Research Clinical Trials Unit at Beth Israel Deaconess, has previously worked to develop vaccines and treatments for HIV and Zika virus. "Remdesivir was designed to reduce the severity of viral infections or shorten patients' recovery time, and it's critical that we use rigorous research to determine its potential not only to help individual patients but also to save lives simply by opening up more hospital beds for patients who need them."
Enrollment in these trials is available only to patients hospitalized at Beth Israel Deaconess for treatment of COVID-19. The research team will reach out to eligible admitted patients directly, and admitted patients can ask their care team to contact the research team for information about the trials, Stephenson said.
First developed during the Ebola outbreak in 2014-2016, remdesivir was designed to be a general purpose, broad-spectrum antiviral medication. Other treatments outperformed remdesivir against Ebola, but animal studies showed the drug could be effective against coronavirus infections, such as SARS (severe acute respiratory syndrome), which emerged in 2003, and MERS (Middle East respiratory syndrome), first detected in 2012.
Stephenson's clinical trials complement the basic science work already underway, including research by Dan Barouch, HMS professor of medicine and director of the Center for Virology and Vaccine Research at Beth Israel Deaconess. With experience in the development of vaccines against HIV and Zika virus, Barouch and colleagues are already testing investigative COVID-19 vaccines in animal models.
Adapted from a Beth Israel Deaconess news release.