Perspectives of Change
Online project presents history of racial inequality, civil rights at HMS, HSDM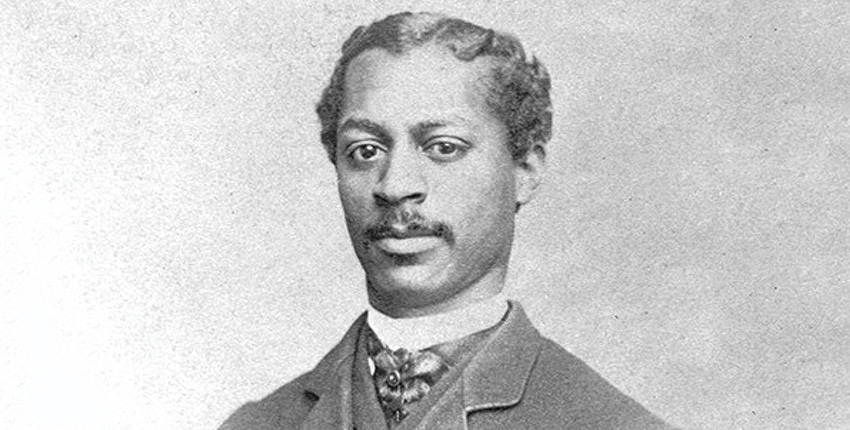 It was 1850 when Harvard Medical School admitted its first Black students—three men—and its first white female student.
None of the four would graduate.
White male students strongly protested their admission, contending that there was no place at HMS for a woman. School opinion was split on the male Black students, but a majority agreed that "Black men should study medicine, but not at HMS."
The female student, Hariot Kezia Hunt, chose not to attend classes in the face of student opposition. HMS faculty voted to allow the three Black students—Daniel Laing Jr., Isaac H. Snowden and Martin Robison Delany—to finish the term, but made it clear no students of color would be allowed to attend classes going forward.
Harvard Medical School wouldn't admit Black students again until after the Civil War. It wouldn't accept women until 1945.
"Perspectives of Change," a new online exhibit curated by the HMS Center for the History of Medicine at Countway Library and the Office for Diversity Inclusion and Community Partnership, uses stories, images, videos and audio interviews to take visitors from those first failed efforts at introducing diversity to the School in 1850 to the present day, when in 2019, 56 percent of entering MD students were female, 24 percent were students underrepresented in medicine (African American, Hispanic, Mexican American, Native American,) and 27 percent were Asian.
The project began in 2015, when Joan Reede, dean for diversity and community partnership, approached Scott Podolsky, director of the Center for the History of Medicine, with an idea to preserve the history of HMS community members who had served on the Medical Committee for Human Rights and fought for civil rights during the 1960s more generally.
"Diversity and inclusion are foundational if we're going to achieve excellence."
—Joan Reede.
"Diversity and inclusion are foundational if we're going to achieve excellence," said Reede. "We need to acknowledge our past—the good and the bad of our past—if we're going to guarantee a future where Harvard is a home for people of all backgrounds."
As the center began collecting oral histories from past faculty and alumni, the scope of the project grew.
"Once this got going, it kept expanding," said Podolsky, "to a history of the long battle for diversity and inclusion both within the United States generally and at HMS in particular."
In addition to telling the stories of the students and faculty who have worked to make HMS and the Harvard School of Dental Medicine more welcoming places for students of color and other underrepresented groups, the project provides broader historical context about the history of slavery, abolition, enforced segregation under Jim Crow laws, the U.S. civil rights movement and recent U.S. Supreme Court rulings on affirmative action.
The website also invites visitors to provide their own stories, which will be shared with the public in an effort to more fully tell the story of diversity and inclusion at HMS and HSDM.
"I hope visitors to the site will be inspired by the stories of these brave trailblazers and their allies, as we continue to confront racism in all its guises today," said Podolsky. "We should come away realizing that it will take more than good intentions to overcome such historical forces."
"The 'Perspectives of Change' exhibit invites people to engage with our history," said Reede, "to learn how far we've come, so we can more clearly see how far we have to go."