Pandemic Project
Student Constance Wu on what inspired a COVID-19 children's book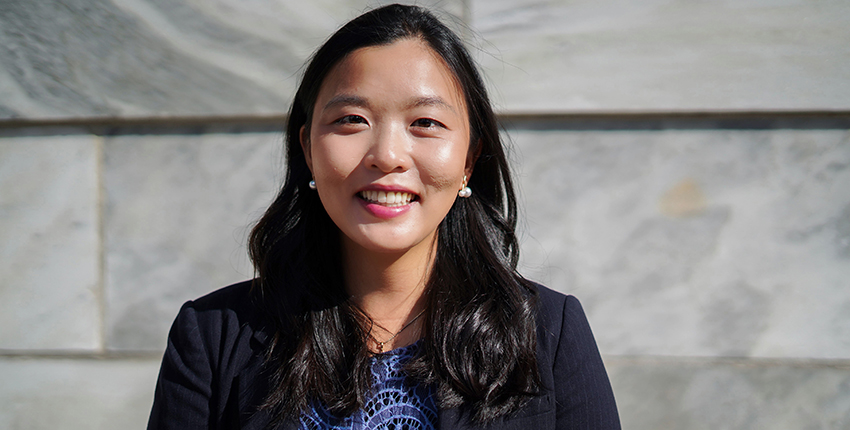 Constance Wu. Image: Courtesy C. Wu
More than 160 graduating Harvard Medical School students matched to their residency programs this spring and will move on to the next phase of their medical careers after graduation. Constance Wu, an MD student in the joint Harvard-MIT Health Sciences and Technology program, is one of them. She found time in the midst of the past year and her demanding studies to, among other things, illustrate a children's book on COVID-19 written by classmate Katherine Redfield. Wu talked with HM News about what the past year has been like and what she's hoping for the future.
How did your work on a COVID-19 curriculum and illustrated book for children come about?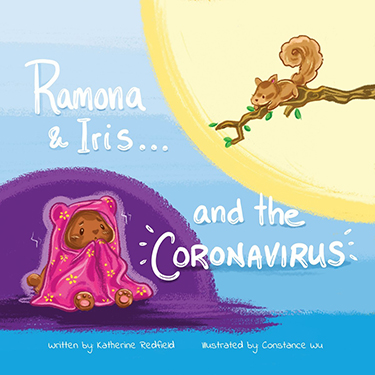 Students were all pulled out of clinical rotations when the pandemic began, and we were all looking for opportunities to help in some way while working from home. My classmates started various projects, and many of the educational ones required graphics. I had been doing graphic design to summarize medical research into infographics, so it seemed like a good way to contribute and it was interesting to learn how to visually depict information for a variety of audiences. For the children's book, my classmate and co-author Katherine Redfield and I had always joked about making a book. We found a contest online asking for children's books on COVID-19, and in only three weeks, Ramona and Iris … and the Coronavirus was born. We didn't win the contest, but we learned how to self-publish and it has been great to see people utilize the book.
What's the top life lesson you will take away from the COVID-19 pandemic?
Disparities in health care and in society have always existed, but the pandemic exacerbated these inequalities. It has become apparent to me that while I can do a lot as a physician, the health of patients is also heavily shaped by what goes on outside the hospital or clinic setting.
I've realized during this pandemic that in order to do the best I can for my patients, I need to constantly work on doing better—better in terms of realizing the social determinants of health that are at play on a daily basis when I'm interacting with patients, better in terms of learning more and increasing my knowledge, and better in terms of using my role as a physician to actively advance racial justice, gender equality, LGBTQ equality, and so much more. There are many inspiring people out there working diligently on these critical issues, so collaborating with and learning from them is key.
What sparked your interest in science and medicine?
My parents always encouraged learning. I have an older brother who loved science and declared from a young age that he was going to do medical research, and he's currently a postdoctoral fellow. My fondest childhood memories involve museums, the library, doing experiments at home, and following my brother around.
I never thought I was going to do research as a career, though, until I went to Pomona College, where I had some great mentors who encouraged me to ask questions and who bolstered my confidence as a scientist. As for medicine, my grandmother had cancer when I was in elementary school and it recurred twice over the next decade. Watching her and my family go through each recurrence made me determined to be someone who could be there for patients and their families while also advancing treatment through research.
What are you working on now?
I spent an extra research year working with postdoctoral fellow Megan Insco in Leonard Zon's lab on metastatic melanoma and the transcriptional cyclin-dependent kinase CDK13. CDK13 is mutated in human melanoma and associated with worse overall survival, so my research was on elucidating the mechanism by which mutant CDK13 acts in melanoma. My research experience helped cement my interest in hematology/oncology, although I'm still trying to figure out what specific disease I would like to research in the future.
What do you see as the single biggest challenge or greatest opportunity physician-scientists face today?
Grant funding, of course. Besides that, I think the current pandemic has especially highlighted that science doesn't occur in a vacuum. Even with data and research, there are so many factors that affect how the public perceives research and how research ends up being translated into patient care or policy. So the pandemic has taught me that if I want to do research that will have impact, I will need to figure out the best ways to communicate ideas so that more people can understand the science, care about it, and do something with it. I also aim to look for opportunities to connect and collaborate with others across a number of different fields, as teamwork is vital.
Who are your heroes?
I continue to look up to my mom, dad, and brother as role models. I've found inspiration in so many people I've worked with at HMS: an OB-GYN fellow who exemplified rapport and empathy; a geriatrician and mentor who took the time to understand his patients' lives; a social worker on my psychiatry rotation who showed me how much work it takes to get patients set up with the support they need outside the hospital. And of course, I've learned so much from my patients, many of whom have gone through so much but always manage to surprise me with their resilience and grace.
What would people be surprised to learn about you?
I've run an online art store on Etsy for the past few years and have been able to keep it up during medical school and donate the proceeds. It has been fun to draw portraits, crochet small things, and do things completely unrelated to my work as a medical student.
What's up next for you after graduation?
I have applied for residency in internal medicine, and waiting to match on March 19. Long-term, my plan is to pursue oncology as a specialty, but I will also keep an open mind during residency since there are an infinite number of important problems to work on, and you never know when inspiration will strike.