A Natural Inclination
Troy Amen wants to address socioeconomic inequalities from an administrative perspective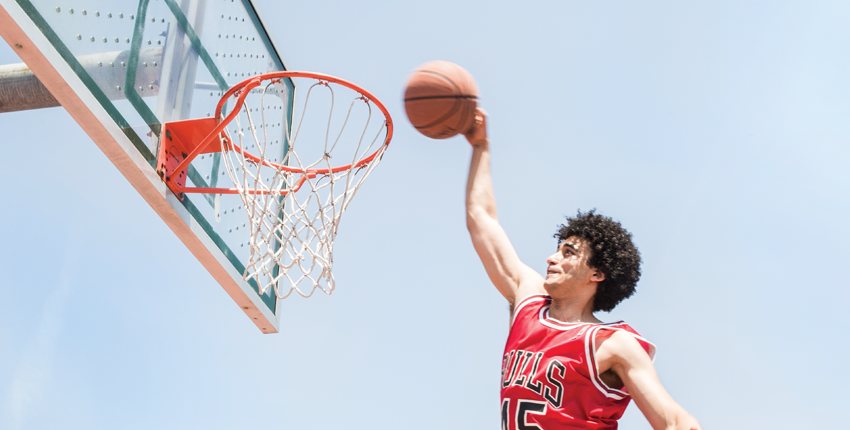 Troy Amen, MD/MBA '21, has set his sights on becoming a surgical administrator, a profession he thinks will well prepare him to one day run an urban hospital. In such a position, this graduating MD/MBA candidate says he would effect change both small and large: improving how operating rooms function, and "instituting changes from an administrative perspective" that would address socioeconomic inequalities. All with the goal of changing how health care is delivered.
A native of Tallahassee, Florida, Amen knows firsthand about the health, educational, and racial disparities exacerbated by poverty.
"All the things you don't associate with a Harvard Med student, I have seen and lived through," he said, telling of close family members who have struggled with preventable infectious diseases, incarceration, or drug overdose, or of the 75 percent of his classmates who did not go on to college after high school.
Amen has spent much of his time in college working to change the social status quo. While an undergraduate at Columbia University, he worked in Harlem, teaching in public high schools, helping in an emergency room, and founding a volunteer program that provided social and academic support for families in the Morningside Heights neighborhood. After college, he taught high school biology for a year in Chicago.
At HMS, Amen founded Hope Medical Scholars, which has brought more than one hundred high school students, many of whom would be the first in their family to attend college, to HMS for a three-day immersion program.
Amen said he has a natural inclination for business. At Columbia, he ran a campus laundry service and managed a stock portfolio in a student-run investment group. He even paid some of his tuition by trading his own stocks.
In the classes Amen took at Harvard Business School, he strengthened his financial, analytical, and leadership skills to help him understand how to work within the current health care system and manage administrative pressures, such as physician workload, financial constraints, insurance regulations, and policy decisions.
This profile has been adapted and updated from a Harvard Medicine magazine story.