News
Jennifer Kesselheim Tapped to Lead New Degree Program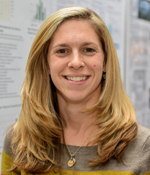 Jennifer Kesselheim has been named the founding director of Harvard Medical School's new Master of Medical Sciences in Medical Education program, a unique two-year master's program designed to provide rigorous research training in the field of medical education.
While many medical schools in the U.S. and abroad offer one-year master's degrees in medical education, the new HMS two-year Master of Medical Sciences degree will include a full year of research leading to a publishable master's thesis.
A pediatric hematologist-oncologist, Kesselheim is an HMS assistant professor of pediatrics at the Dana-Farber Cancer Institute and Boston Children's Hospital. She has published on a variety of medical education topics pertaining to medical ethics, humanism and professionalism, and was recently named an Arnold P. Gold Foundation Assistant Professor.
Kesselheim currently serves in a number of leadership roles in education both locally and nationally, including associate director for faculty and trainee education for the Dana-Farber/Boston Children's Cancer and Blood Disorders Center, medical educator in the Office of Graduate Medical Education (GME) at Boston Children's and chair of the Certification and Continuing Education Committee of the American Society of Pediatric Hematology-Oncology.
In addition to her M.D., Kesselheim has earned two master's degrees—one in medical ethics (University of Pennsylvania) and the other in medical education (Harvard Graduate School of Education)—and completed the Program in Clinical Effectiveness at the Harvard School of Public Health. 
"It is an honor to lead this new degree program that will fill such an important need in training the next generation of medical education researchers," Kesselheim said after her appointment. "With the rapid changes in both health care and education, it is critical that we base our educational programs on rigorous outcomes research, which will require people trained through a program like this one. I am grateful for this exciting opportunity to make a difference." 
The concept and design of the new MMSc in Medical Education program was developed by a faculty committee over the past year and a half and approved pending the search for a program director. Representation on the committee came from across HMS and HMS-affiliated institutions as well as from the Harvard Graduate School of Education, the Harvard Macy Institute and the MGH Institute for Health Professions.
The plan is to recruit the first cohort of students over the next several months for matriculation in the master's program in the fall of 2014, building up to a class of 10 students per year over the first few years.
Edward Hundert, director of the HMS Center for Teaching and Learning and co-chair of the faculty committee, said word has gotten out about the new degree program.
"We have been getting inquiries from potential students from around the world, as well as from a number of residents and fellows whose training programs have a two-year research requirement," he said. "For someone interested in medical education as a major part of their career, this master's degree would be a perfect way to complete that GME research requirement." 
Those interested in pursuing the new MMSc in Medical Education degree may contact Kesselheim at MMSc_Med_Ed@hms.harvard.edu.
Follow
HMS
Stay informed via email on the latest news, research, and media from Harvard Medical School.