HMS Student to Serve on LCME
Kirstin Woody Scott appointed one of 19 voting members to LCME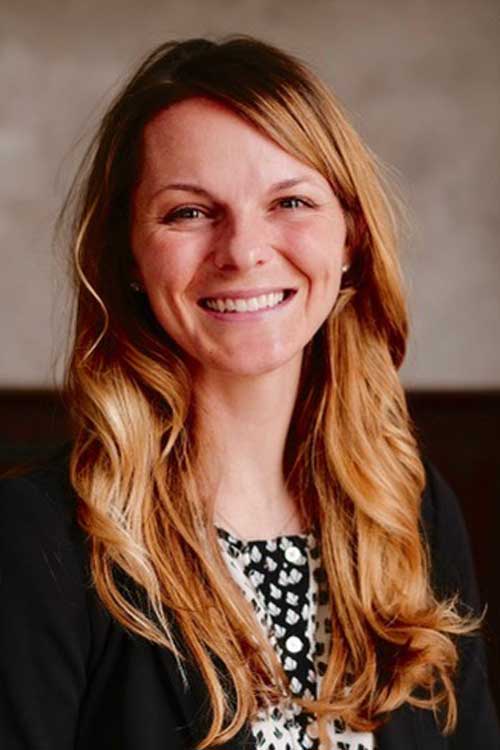 Fourth-year Harvard Medical School student Kirstin Woody Scott was selected as one of two 2019-20 student members of the Liaison Committee on Medical Education (LCME), the accrediting authority for medical schools in the U.S. and Canada.
Scott joins fourth-year medical student Alyssa Davis from Florida State University College of Medicine on the 19-member committee, which includes 15 professional members, such as medical educators and practicing physicians, as well as two public members and two students. 
The student members are appointed for a one-year term and required to make a significant time commitment to LCME. They are full voting members who participate in the presentation of site visit and progress reports, attend several meetings in Chicago or Washington, D.C., and participate in a four-day accreditation site visit.
Scott co-led the HMS LCME student leadership team, which helped to engage students at various levels through the School's recent reaccreditation process, with Jessica Cleary Stuart '19, HMS clinical fellow in medicine at Brigham and Women's, and Adam Berger, a rising third-year HST student. Scott said she was honored to be chosen for the national position after being part of the HMS reaccreditation effort over the last two years, which she called an incredibly rewarding experience.
"I witnessed first-hand how student voices were being so thoughtfully considered at the highest levels at HMS and how the Independent Student Analysis survey served as a compelling mechanism for conveying those critical voices," she said. "Now that I have the great honor of serving on the LCME nationally, I am eager to both apply and share those lessons learned regarding how student engagement is so vital to the accreditation process and how positive change is possible."
The LCME reviews annual survey data and written reports on all accredited U.S. and Canadian medical schools and conducts survey visits to 20-30 institutions.
It is represented by ad hoc teams of evaluators who conduct on-site surveys of medical schools, according to its website, which states "LCME accreditation is a voluntary, peer-reviewed process of quality assurance that determines whether the medical education program meets established standards." The program encourages institutional and programmatic improvement, and LCME accreditation establishes eligibility for selected federal grants and programs. 
"I am excited to gain a deeper understanding of the history of the LCME, its current functions, and how to best leverage this tool for improving the quality of undergraduate medical education nationally," said Scott, who also holds a PhD in Health Policy from Harvard. "Overall, I am deeply honored to have been selected by the AMA Board of Trustees as their appointee to the LCME and committed to making it a meaningful experience."
Scott's nomination was supported by HMS Dean George Q. Daley and HMS Dean for Medical Education Edward Hundert.
"Given the remarkable leadership Kirstin showed in all the hard work she put in for HMS's LCME preparations and site visit over the past two years, it was thrilling to see her recognized by the LCME with this prestigious appointment," said Hundert. "She will now be contributing to the continuous quality improvement not just of our school, but of all medical schools in the nation, and much to the benefit of all."