Faculty, Staff Honored for Service
Longer Service Awards recognize contributions of 41 at HMS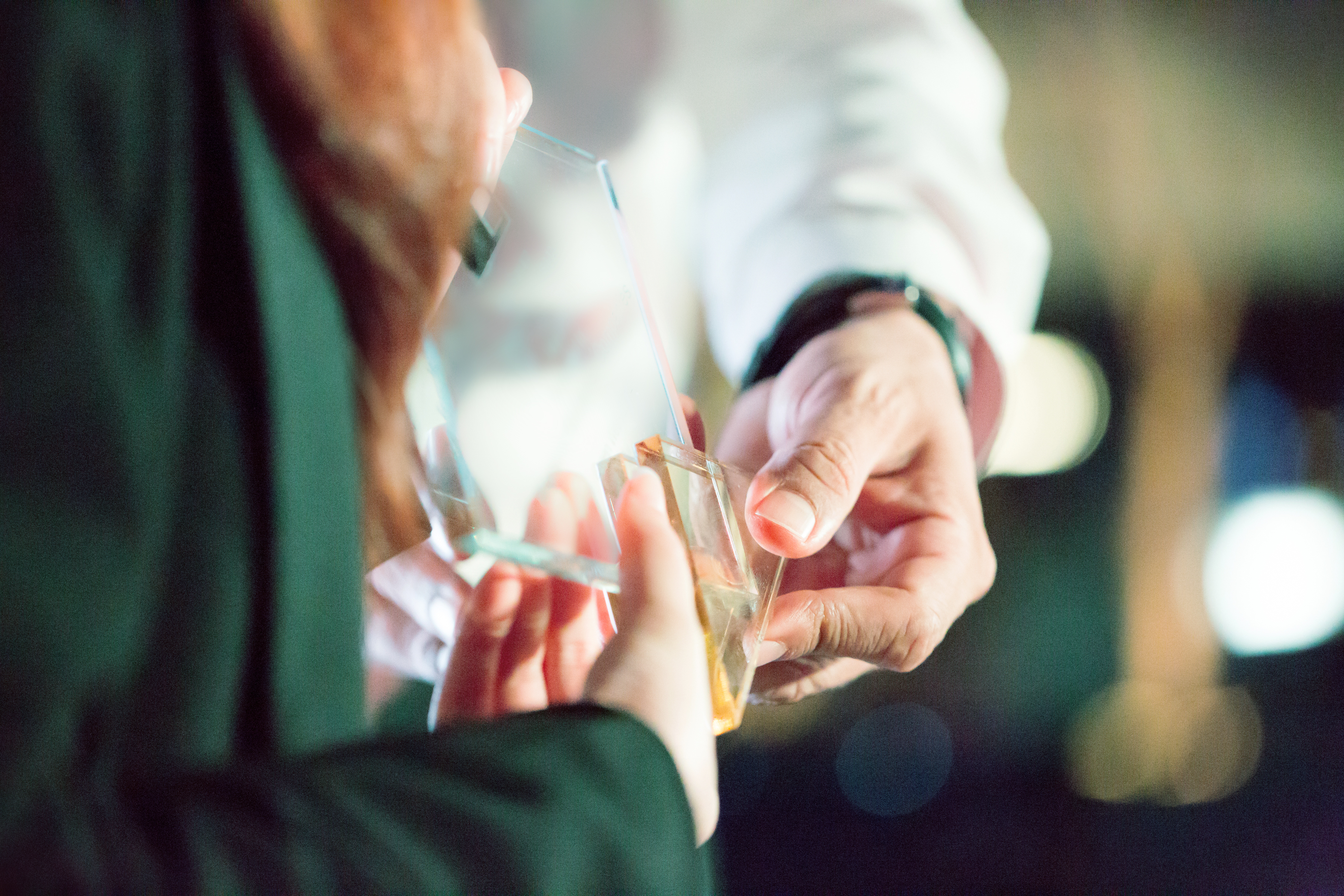 Sustained dedication and a true commitment to one's work are no small feats, especially when they are maintained over decades of service. In March, 41 Harvard Medical School staff and faculty members were honored at the School's annual Longer Service awards event at Gordon Hall. Guests were treated to an awards breakfast with their supervisors and leadership from the medical school, who recognized the extraordinary effort put forth by each recipient.
"I want to personally thank each of you for serving the School with such skill, intelligence, enthusiasm and heart," HMS Dean George Q. Daley said to the honorees. "I look forward to working with you for many more years to come."
The annual event recognizes employees who have reached a milestone of 20 years of benefits-eligible service and extends to those who have been with HMS up to 50 years. Kathleen McDaniel, Harvard Medical School's new chief human resources officer, opened the ceremony and noted that the collective efforts of all who work at the School are reflected in its ongoing achievements.
​She also remarked that in her short time at HMS it has already become apparent that the professionalism and contributions of dedicated staff and faculty are what allows for the institution's tremendous progress over the years.
 Daley added that the individual service contributions of everyone honored this year equals a combined 1,055 years of service to HMS.
"That number speaks to the dedication of the staff and faculty in this room," said Daley. "I am grateful to be working with such an outstanding team."
The honorees were announced by Andrea Moreira, manager of administration, finance and process improvement. They are:
2018 Longer-Service Awards Honorees
John Aach, Silva Antreassian, Beth Beighlie, Patricia Beckett, Joan Brugge, Curtis Burris, Donna Cantillo, George Church, Lin Ding, Christine Field, Jeffrey Flier, Hector Frias Rondon, Lee Gehrke, Ian Gibson, Pamela Greene, Alfred Goldberg, Catherine Haskell, Cynthia Hobbs-Barrett, Edward Hundert, Sven Hyberts, Dennis Kasper, Nancy Keating, Randall King, Rebecca Kramer, Richard LeBlanc, Kellie Lucy, Jasmin Mehovic, Berta Menjivar, Debra Milamed, Timothy Mitchison, Angelo Onessimo, Ildifonso Perez, Lillian Scott, Gintaras Sekmokas, Jeffrey Souza, Louise Trakimas, Rebecca Ward, Gail Williams, Robert Wolf, Chao-ting Wu, Gary Yellen.