Up to the Challenge
HMS master's grads urged to build healthier, more equitable world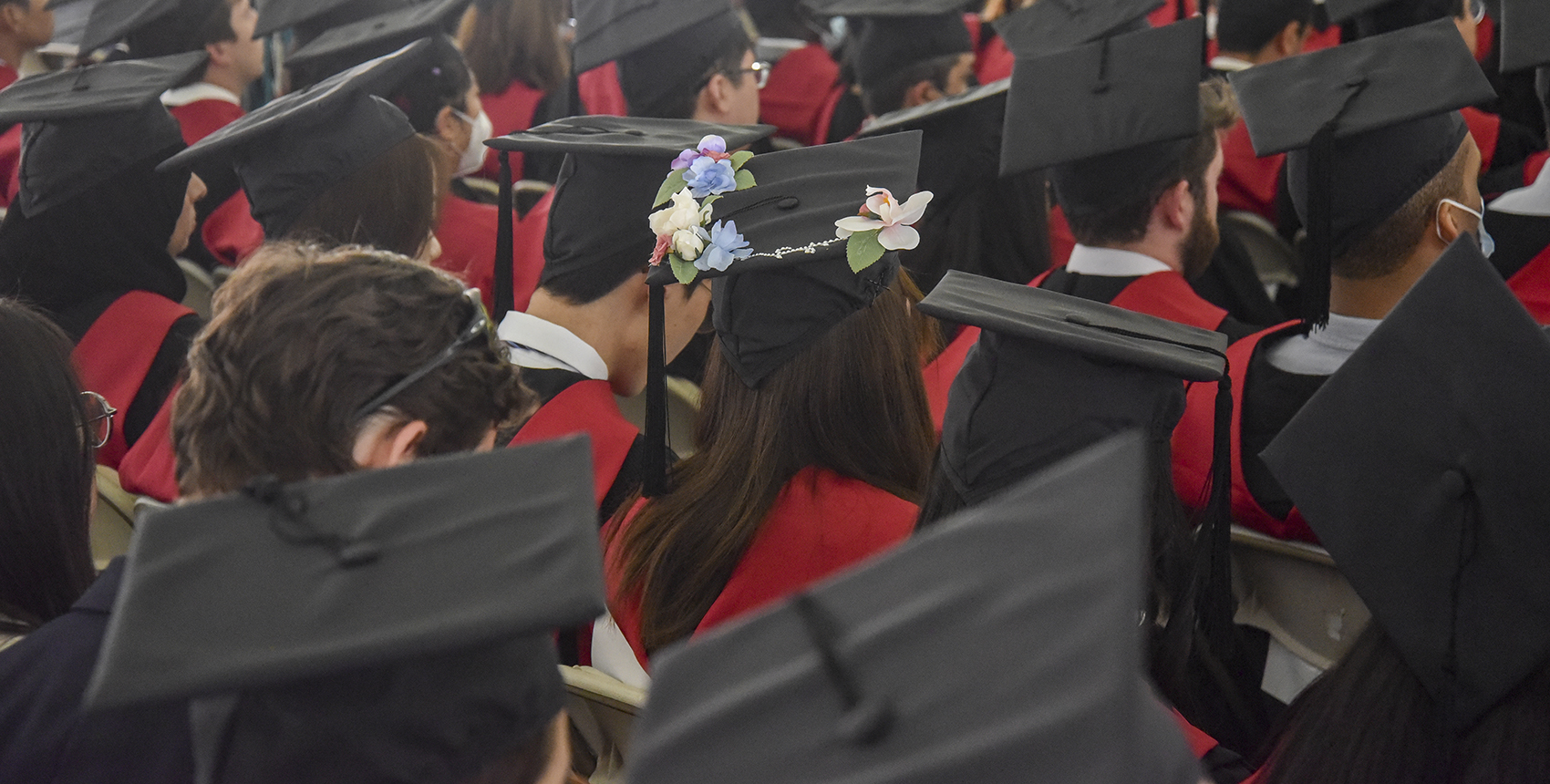 Graduating master's degree students attend the first in-person graduation ceremony at Harvard Medical School since 2019. Image: Steve Lipofsky.
The sidewalk and lawns of the Quadrangle at Harvard Medical School bustled with people, some in academic regalia and many wearing or carrying flowers, as 170 master's degree candidates gathered on May 25 for their first in-person graduation ceremony at the School in two years.
A rich array of blossoms enlivened the grads' brightly patterned silk blazers and dresses, earrings or necklaces, and festive bouquets were affixed alongside fabric butterflies on mortarboards.
For many of the master's graduates, faculty, family, and friends, the flowers may have represented a quiet but deep expression of celebration. The newly minted leaders from HMS' eight master's programs, which include bioethics, clinical service operations, biomedical informatics, health care quality and safety, and master of medical sciences degrees in clinical investigation, immunology, and medical education, were marking the culmination of several years of work under challenging circumstances.
It was a particularly joyous moment for grads who were meeting colleagues in person for the first time. The school moved to remote learning in 2020 with the advent of the COVID-19 pandemic, and many students completed coursework virtually, working on mentored research projects from their homes in other cities and countries.
"It's remarkable that we were able to build such a strong sense of community remotely, but it's so important to see your colleagues face to face," said Siham Elhamoumi, a program and alliance manager at the Broad Institute of Harvard and MIT, who received her master's in bioethics.
"I'm really excited, really happy to meet colleagues in person for the first time," she said.
The celebration was tempered with an acknowledgment of the challenging times that students—and all people—have faced during the months and years of their studies, as the pandemic claimed millions of lives around the globe.
But the ceremony was also buoyed by calls to view the challenges as opportunities — opportunities to improve health care, deepen scientific and cultural understanding, and to work for health equity and justice.
Crisis as opportunity
"You have faced some of the toughest moments in recent history on our planet, moments that have tested all of humanity's bodies, hearts, and spirits," said master's graduation keynote speaker Aletha Maybank, who serves as chief health equity officer and senior vice president of the American Medical Association.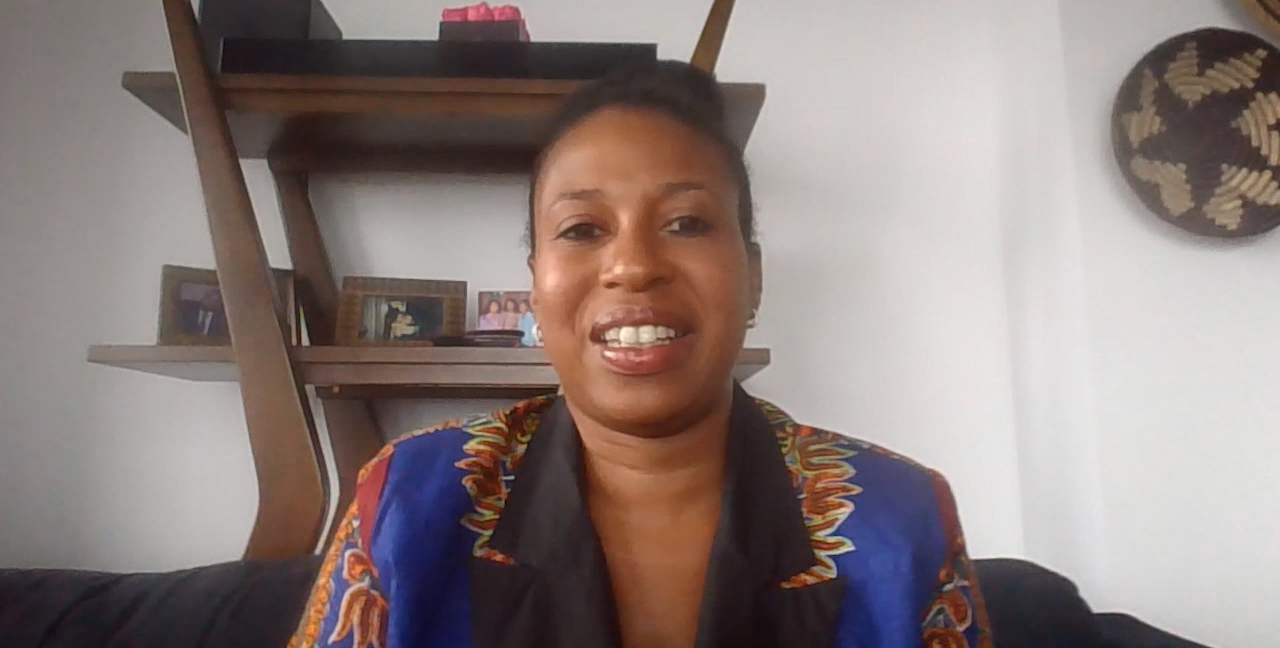 Aletha Maybank, chief health equity officer and senior vice president of the American Medical Association, delivers the keynote speech for the 2022 HMS Master's Graduation Ceremony.
Celebrating the 2022 Graduates
Read more profiles of some of Harvard Medical School's remarkable graduates and watch livestreams of ceremonies for master's, MD/DMD, and PhD graduations.