Awards & Recognition: July 2015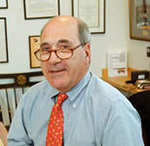 David Livingston, professor of genetics and the HMS Emil Frei Professor of Medicine at Brigham and Women's Hospital, was named the 2015 winner of the Basser Global Prize awarded by the Basser Center for BRCA at Penn Medicine's Abramson Cancer Center.
Livingston's career has included significant contributions towards the understanding of how mutations in DNA damage repair genes BRCA1 and BRCA2 can promote cancer development. Livingston will receive $200,000 in unrestricted support of his innovative BRCA1/2 related research efforts, a Basser Trophy and a personal $10,000 cash prize, which will be awarded at the annual symposium in May 2016.
Shari Basser Potter and Leonard Potter established the Basser Global Prize to honor a visionary scientist who has conceptually advanced BRCA1/2 related research that has led to improvements in clinical care.
---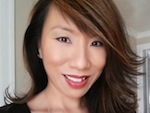 May Corrigan, director of administration and finance in the Department of Neurobiology, and Kari Hannibal, administrator at the Program in Medical Education Scholars in Medicine Office, have been awarded The Daniel D. Federman Staff Award for Exceptional Service to HMS/HSDM.
Corrigan started at HMS in 1995 as a staff assistant in Sponsored Programs Administration and, after a few years, became a grant administrator. She then moved on to the school's Finance Office as a financial and planning administrator. In 2000, she was hired as the finance manager in the Department of Neurobiology and was promoted to director of administration and finance. Corrigan has been described as patient, tireless and caring in her work.
Kari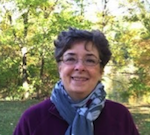 Hannibal began working at HMS in 2003 as program manager for international and language programs in the PME Office of Enrichment Programs. She then was promoted to administrator in the PME Scholars in Medicine Office in 2013. Hannibal manages administrative functions, such as faculty review and funding, for students who pursue international study, Fulbright and other traveling fellowships, and the intensive Medical Spanish course.
The Daniel D. Federman Staff Award for Exceptional Service recognizes and celebrates staff members whose exemplary contributions have set the standard for service at HMS/HSDM through their personal initiative to provide service and to engage others to do the same.
---
Christina Grassi, HMS Class of 2015, was named the 2014 Patricia Numann Medical Student Award, given to a future leader in surgery at the American College of Surgeons' Annual Meeting in San Francisco, California. She was the 2013-14 chair of the Association of Women Surgeons Medical Student Committee. The award was established to encourage and support female medical students pursuing a career in surgery. Grassi plans to train in ophthalmic surgery.