Awards & Recognition: February 2017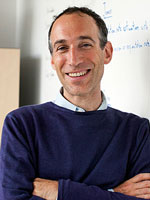 David Reich, professor of genetics at HMS, is co-recipient of the 2017 Dan David Prize for archaeology and natural sciences. He was recognized "for being the world's leading pioneer in analyzing ancient human DNA and for his computational discovery of intermixing between Neanderthals and Homo sapiens (modern human), which was a step-change in human evolution studies."
Reich shares the prize with longtime collaborator Svante Pääbo of the Max Planck Institute for Evolutionary Anthropology in Germany.
"It's an amazing honor," said Reich. "I feel humbled to receive this prize when so many others have contributed to the field, and I hope it's seen as a coming of age for ancient DNA, which has been a revolutionary technology for investigating the past."
The Dan David Prize is a joint international corporation endowed by the Dan David Foundation and headquartered at Tel Aviv University. Three prizes of $1 million each are granted annually in fields chosen for three time dimensions: past, present and future. The prizes are granted to individuals or institutions with proven, exceptional, distinct excellence in the sciences, arts, humanities, public service and business who have made and continue to make an outstanding contribution to humanity.
---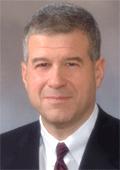 David Shahian, HMS professor of surgery at Massachusetts General Hospital, received the Society of Thoracic Surgeons (STS) 2017 Distinguished Service Award at the society's 53rd annual meeting. This award recognizes individuals who have made significant and far-reaching contributions to STS and to the specialty.
Involved in health policy work for more than 20 years, Shahian helped STS develop and implement multiple cardiac and general thoracic surgery risk models and composite performance measures.
Shahian helped develop the STS Public Reporting Online database, a voluntary reporting registry for numeric scores on surgical quality metrics that was established as a quality improvement and patient safety initiative among cardiothoracic surgeons.
At Mass General, Shahian is vice president of the Mass General Center for Quality and Safety and associate director of the Codman Center for Clinical Effectiveness in Surgery. His research has focused on performance measurement, public reporting and related health policy issues.
---
Kathryn Hatch, HMS assistant professor of ophthalmology at Massachusetts Eye and Ear, was named Outstanding Female Leader in Ophthalmology by MillennialEye, a digital publication for ophthalmologists, and published an interview with her about her career and work. 
---
Luk Vandenberghe, HMS assistant professor of ophthalmology at Massachusetts Eye and Ear, has received a Nelson Trust Award for Retinitis Pigmentosa from Research to Prevent Blindness.
The Nelson Trust Award, in the amount of $100,000 over two years, was established to stimulate, strengthen and accelerate research to improve the diagnosis and treatment of retinitis pigmentosa.
Vandenberghe, who is also the director of the Grousbeck Gene Therapy Center at Mass. Eye and Ear, will continue his work on developing therapeutic gene delivery technologies for a variety of diseases, including inherited retinal diseases such as retinitis pigmentosa.
---
Ula Jurkunas, HMS associate professor of ophthalmology and an associate scientist at Schepens Eye Research Institute of Mass. Eye and Ear, has been selected to receive a 2017 Pfizer Ophthalmics Carl Camras Translational Research Award from the ARVO Foundation for Eye Research.
The award includes a $12,000 scholarship in support of Jurkunas' research efforts toward developing new treatments for corneal blindness. 
Nominees must be 45 years of age or younger at the time of nomination and exhibit excellence in research and fundamental scientific discoveries, concepts and novel technologies. The discovery or observation must have led to, or have the promise of leading to, clinical application.