Awards & Recognition: December 2016
Four HMS faculty members were among 175 leaders named as fellows of the National Academy of Inventors (NAI) in December 2016.
Those elected to the rank of NAI Fellow are named inventors on U.S. patents and are nominated by their peers for outstanding contributions to innovation in areas such as patents and licensing, innovative discovery and technology, impact on society and support and enhancement of innovation.
The four new NAI Fellows from HMS are:
Denise Faustman, HMS associate professor of medicine at Massachusetts General Hospital
Mehmet Toner, the HMS Helen Andrus Benedict Professor of Surgery at Mass General and HMS professor of health sciences and technology
Ralph Weissleder, the HMS Thrall Family Professor of Radiology at Mass General and HMS professor of systems biology
Warren Zapol, the HMS Reginald Jenney Professor of Anaesthesia at Mass General
The 2016 NAI Fellows will be inducted at the society's annual meeting in Boston in April. They will be presented with a special trophy, medal and rosette pin.
---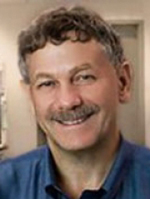 Eric Lander, HMS professor of systems biology, has received the 2016 Award for Excellence in Molecular Diagnostics from the Association for Molecular Pathology (AMP).
Lander is president and founding director of the Broad Institute of Harvard and MIT. The AMP award recognizes lifetime, pioneering and special achievements by professionals in the field.  
---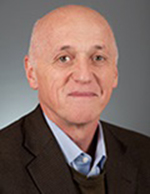 Carlo Brugnara, HMS professor of pathology at Boston Children's Hospital, received the 2016 Philip Levine Award for Outstanding Research from the American Society for Clinical Pathology (ASCP). The award honors society members who have made significant contributions to molecular pathology, immunohematology or immunopathology.
"Being recognized by ASCP for my research achievements confirms my belief that clinical pathology provides unique opportunities to combine the medical directorship of a clinical laboratory section with basic and patient-oriented research," Brugnara said. 
Brugnara's most recent research has focused on genetic determinants of erythrocyte (red blood cell) hydration and on the interaction between erythrocyte ion transporters and the changes induced by the intracellular growth of Plasmodium falciparum, a parasite that causes malaria. 
---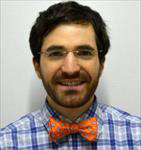 David Levine, HMS research fellow in medicine at Brigham and Women's Hospital, was named the winner of the 2016 BRIght Futures Prize on Nov. 10 at Discover Brigham, an annual event co-sponsored by the Brigham Research Institute (BRI) and Innovation Hub that celebrates the best and the brightest in research and clinical innovation at the hospital. 
Levine was awarded the prize for his research project, The Home Hospital. For certain medical conditions, Levine's team believes visits from doctors and nurses, treatment with medications, blood tests and monitoring could all occur in the patient's home, providing the same level of safety and quality as traditional hospital stays, in addition to improving patient satisfaction and reducing medical costs.
In addition to the BRIght Futures competition, the Gillian Reny Stepping Strong Center for Trauma Innovation announced Michael Weaver, HMS assistant professor of orthopedic surgery at Brigham and Women's, as the winner of the $100,000 Stepping Strong Innovator Award. Weaver's project, 21st Century Tools to Measure Bone Healing, was selected from among three finalists by public vote.
Additionally, Stepping Strong awarded Reza Abdi, HMS associate professor of medicine at Brigham and Women's, $100,000 for his work on the development of a new treatment for burn victims that will allow for rapid closure of wounds.
---
Laurie Ozelius, HMS associate professor of neurology at Massachusetts General Hospital, and Susan Bressman of Mount Sinai Beth Israel in New York, received the second annual Bachmann-Strauss Prize for Excellence in Dystonia Research from the Michael J. Fox Foundation for Parkinson's Research (MJFF). The researchers, who have collaborated for 30 years, were honored for their work in dystonia genetics.
Bressman and Ozelius' research has led to the identification of three primary or isolated dystonia genes, and the two have built a repository of thousands of genes associated with dystonia. Their work also has yielded innovative imaging studies in families with these genetic associations.
Michael J. Fox and MJFF senior vice president of research programs, Brian Fiske, presented the prizes to Bressman and Ozelius at a ceremony in New York City on Nov. 12. The award is accompanied by an unrestricted research grant of $100,000 to support a joint research effort. Bressman and Ozelius plan to build upon their findings to understand dystonia pathophysiology and inform the development of new therapeutics.
The Bachmann-Strauss Prize for Excellence in Dystonia Research acknowledges dystonia researchers for key scientific discoveries and provides incentive for the next generation of investigators to continue making inroads toward cures.
---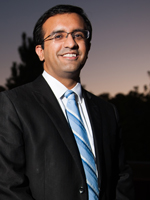 Raj Panjabi, HMS instructor in medicine at Brigham and Women's Hospital, has won the 2017 TED Prize, which comes with a $1 million award. He will give a TED talk and announce his TED Prize Wish at the TED Conference in April 2017.
Panjabi was selected as a leader whose nonprofit, Last Mile Health, has created a model of providing health care to people in remote areas of Liberia by training, equipping and employing community health workers to provide medical care.
This work could be adapted in other countries, making progress toward solving the global problem of inequities in health care delivery.
---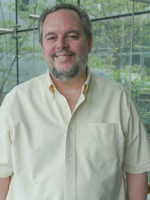 Stephen Elledge, the Gregor Mendel Professor of Genetics and of Medicine at Brigham and Women's Hospital and Harvard Medical School, has been named a 2017 recipient of the Breakthrough Prize, which recognizes paradigm-shifting discoveries in the life sciences, physics and mathematics. 
Elledge is being honored for his wide-ranging contributions across multiple fields in biology. His work has elucidated critical mechanisms in cell division, cell aging, cancer growth, and protein breakdown and recycling.
The Breakthrough Prize—said to be the largest in the world for science—includes a $3 million award for each recipient and will be celebrated during a televised gala at the NASA Ames Research Center in Silicon Valley and broadcast live on the National Geographic channel on Sunday, Dec. 4, at 10 p.m. E.T.