3 Elected 2021 AAAS Fellows
Faculty recognized for scientifically distinguished achievements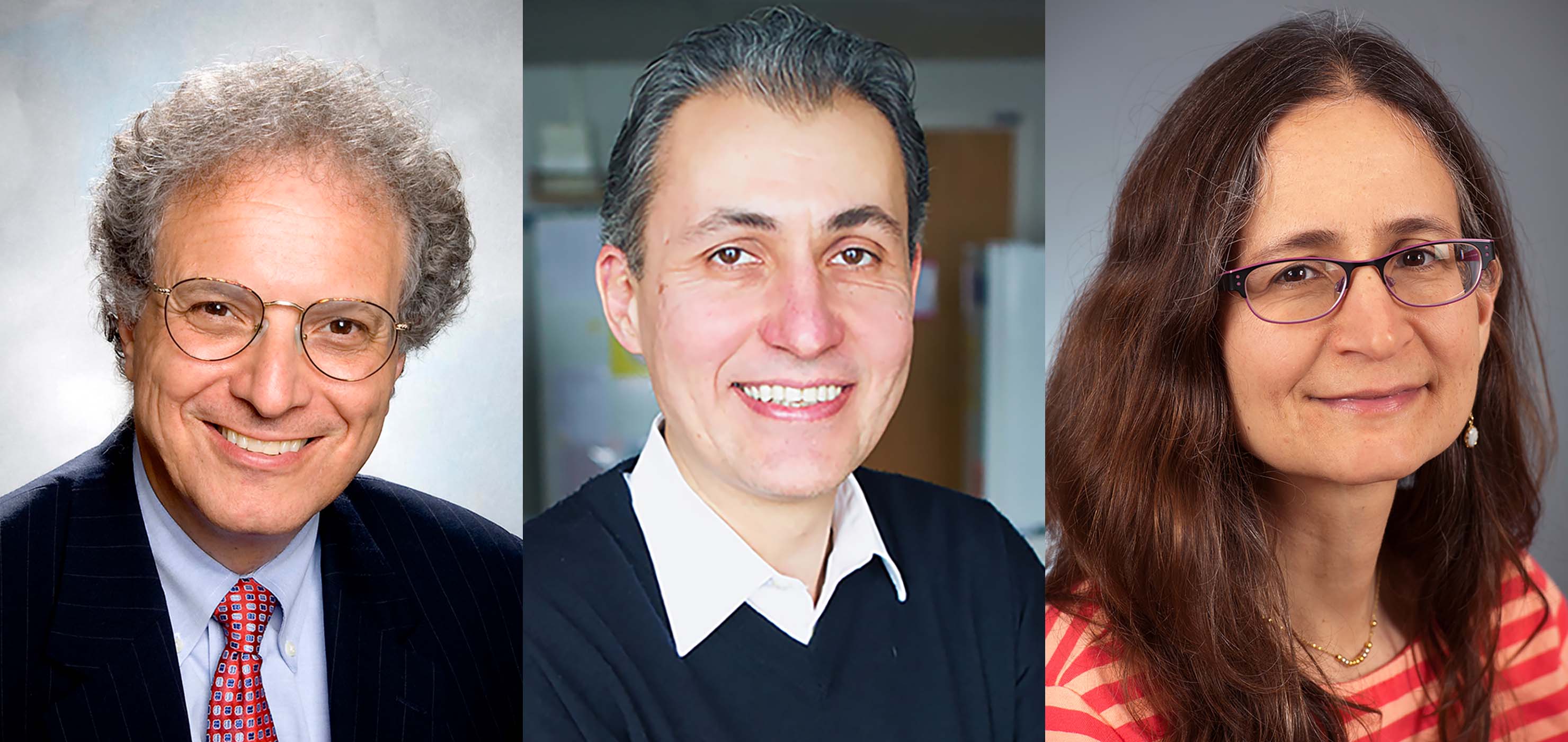 HMS researchers Joseph Bonventre, Dan Duda, and Paula Watnick
Three Harvard Medical School researchers have been elected by their peers as 2021 Fellows of the American Association for the Advancement of Science (AAAS) for their contributions to medical sciences. They are among the 564 scientists, engineers, and innovators from 24 scientific disciplines being recognized for their scientifically and socially distinguished achievements.
The 2021 AAAS fellows from HMS are:
Joseph Bonventre, the HMS Samuel A. Levine Distinguished Professor of Medicine at Brigham and Women's Hospital, was recognized for his research on kidney injury that identified KIM-1, a protein that promotes the scar tissue formation associated with chronic kidney disease, and for developing functional kidney organoids.
Dan Duda, HMS associate professor of radiation oncology at Massachusetts General Hospital, was recognized for using medical and biological research tools to reveal new mechanisms that underlie cancer treatment resistance and for new ways to improve therapy, particularly using liver cancer models.
Paula Watnick, HMS associate professor of pediatrics at Boston Children's Hospital, was recognized for her studies of Vibrio cholerae biofilms that have led to a new approach to delivering antigens for vaccine development and for developing Drosophila as a model organism to study cholera.
AAAS Fellows are a distinguished cadre of scientists, engineers, and innovators who have been recognized for their achievements across disciplines ranging from research, teaching, and technology to administration in academia, industry, and government to excellence in communicating to and interpreting science for the public.
New Fellows will be featured in the January 2022 issue of Science and will be celebrated at an in-person gathering later this year.