Campaign Priorities
The Campaign priorities are critical to the School's mission to alleviate human suffering caused by disease.

EDUCATION
Training the next generation of leaders in science and medicine
Since 1782, Harvard Medical School has set the standard for medical education throughout the world. Ensuring access to education is fundamental to our mission. Together, we can lift the debt burden so that the best and brightest students, who will infuse the pipeline of tomorrow's experts and innovators, will continue to choose Harvard Medical School. And we will create state-of-the-art spaces for teaching and learning that foster the kind of team dynamics that are essential to successful care delivery and interdisciplinary medical discovery.

DISCOVERY
Illuminating the cause of disease and advancing lifesaving cures
At Harvard Medical School, the path to research begins with curiosity and drive. We convene interdisciplinary teams of biochemists, cell and computational biologists, geneticists, immunologists, molecular pharmacologists, neurobiologists, social scientists, and systems biologists to mine the depths of basic science to ask new questions and find answers about the root causes of disease. Together, we can accelerate the development of new technologies, form potent new partnerships, and apply our knowledge so that promising research breakthroughs can be translated rapidly into lifesaving cures.

SERVICE
Building health equity and transforming health systems worldwide
Service to humanity is a guiding principal for Harvard Medicine. We are working passionately to enhance the provision of health and health equity worldwide. Together we can reverse the U.S. crisis in primary care, shape health care policy, and transform health systems to deliver improved health, better care, and lower costs. And we will train the next generation of global health leaders, focusing attention within and beyond our borders to alleviate human suffering caused by disease.

LEADERSHIP
Incubating innovation and piloting change to improve human health
Harvard Medical School has been innovating for more than 230 years. We are a powerful engine fueled by new ideas. Together, we can give the dean the resources to not only inspire out-of-the-box thinking and partnerships among students and faculty, but to invest in those ideas that he feels are truly extraordinary and will have the greatest impact on our mission: to alleviate human suffering caused by disease.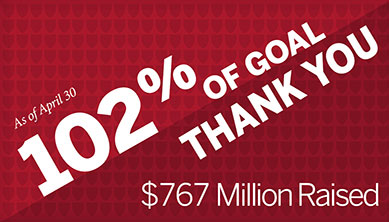 There's still time to make an impact before the Campaign closes on June 30, 2018. Make your gift today »