William T. Grant Scholars Program
William T. Grant Scholars Program
HMS Deadline: April 10, 2017
Foundation Deadline: July 6 2017 (Anticipated)
Number of HMS nominations: 1
Description: The W.T. Grant Scholars Program supports promising early career researchers from diverse disciplines whose research deepens and broadens the knowledge base in areas that contribute to creating a society that values young people and helps them live up to their potential. Priority research areas are youth development; improving programs, policies, and institutions affecting young people. (Consult website for details of the Foundation's mission and current focus.) The Foundation focuses on young people ages 8-25, and is particularly interested in research that is interdisciplinary, examines young people in social, institutional, community, and cultural contexts, and addresses questions that advance both theory and practice.
Amount of support: $70,000 per year for five years
Eligibility Requirements:
The award is designed for early career researchers. The award may not be used as a post-doctoral fellowship.

Applicants must be within 7 years of receipt of terminal degree on July 3, 2017 (7 years from completion of first residency for MDs or 7 yrs from completion of doctoral degree).

Applicants must identify at least one mentor who is available and justify his or her choice of mentor (i.e., what the applicant expects to gain from working with the mentor). Particular emphasis is placed on the quality of the mentor(s) and the proposed relationship.

Institution must commit itself for the 5-year period of appointment to provide the recipient with space and the balance of salary.

At least half of the Scholar's paid time must be spent conducting research.

Fields - Children, Adolescents, and Youths
Application Instructions: See standard HMS Foundation Funds application form and instructions.
URL: www.wtgrantfoundation.org
Additional notes: HMS is the sole nominating institution for members of the HMS community. Faculty at the affiliated hospitals may apply only through HMS. Additionally, FAS, HSPH, and appropriate schools and faculties at Harvard University are each allowed to nominate one candidate.
Our
Mission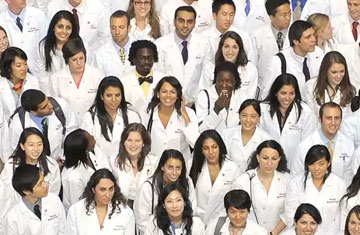 To create and nurture a diverse community of the best people committed to leadership in alleviating human suffering caused by disease.