Working in the Dark
Nearly half of world's population lacks access to basic diagnostics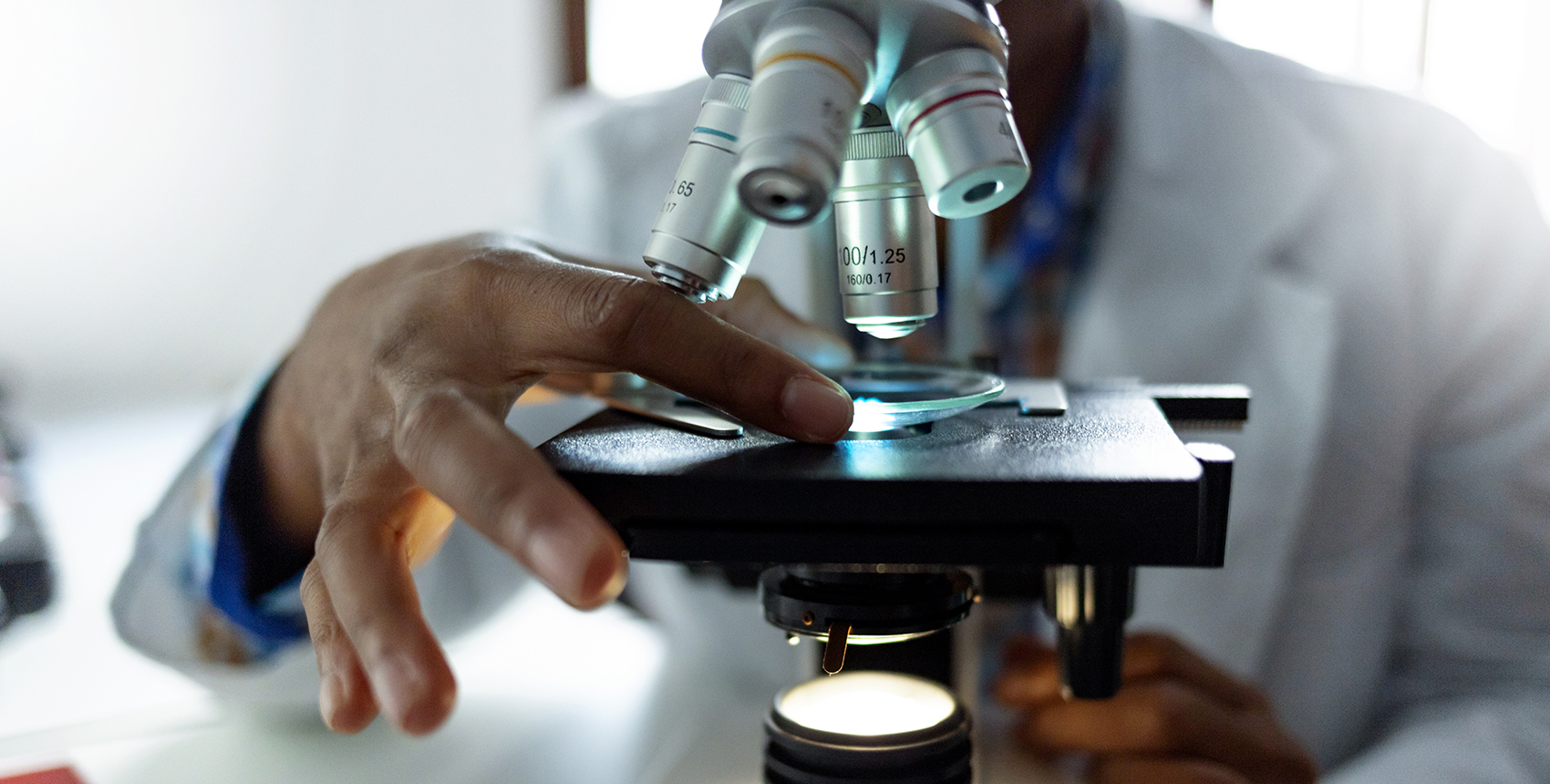 Image: ljubaphoto/Getty Images/E+

In low- and middle-income countries around the world, the lack of even the most basic diagnostic tools has a devastating impact on human health, according to a report released Oct. 7 by The Lancet Commission on Diagnostics.
Nearly half of the world's population has little to no access to basic diagnostics. Without access to pathology and radiology services and medical laboratories staffed and equipped to examine blood, urine, and other samples, many caregivers must resort to presumptive treatment, based on educated guesses and a suspected rather than a confirmed diagnosis. This approach often leads to poor patient outcomes, increased drug resistance from overuse of antibiotics that may not even work on the suspected microbe, and a massive toll of avoidable suffering and death, according to the findings of the report.
In addition to detailing the scale of the problem, the commission aims to address the "overlooked crucial role of diagnostics as a foundation of effective and high-quality health care," the committee members wrote.
The authors found that 1.1 million premature deaths in low- and middle-income countries could be avoided annually by reducing the diagnostic gap for six priority conditions: diabetes, hypertension, HIV, and tuberculosis in the overall population, and hepatitis B virus infection and syphilis for pregnant women.
John Meara, the Steven C. and Carmella R. Kletjian Professor of Global Health and Social Medicine in the field of Global Surgery in the Blavatnik Institute at Harvard Medical School, a member of the commission and co-chair of The Lancet Commission on Global Surgery, spoke to HarvardMedicine News about the need for diagnostics and the lessons he has learned by helping to incorporate surgery into national health planning and health systems around the world.
HM News: In places like Boston, we tend to take it for granted that access to basic diagnostics is essential for effective health care. Why is it important to spell out the importance of such fundamental aspects of medicine, like surgical care, anesthesia, and diagnostics?
John Meara: They say what gets measured gets managed.
The UN Sustainable Development goals set targets for creating universal access to effective health care for all people. There are milestones that governments are supposed to hit along the way, including things like tracking how many people have access to essential health services. The diagnostics commission wants to make sure that nations are tracking whether their patients have access to key diagnostic tools. It's nearly impossible to deliver effective health care without pathology, basic lab tests, and imaging tests like X-rays and ultrasound.
And even in places like the United States, we've had daily reminders of how hard it is to manage public health in an infectious outbreak without diagnostics. Some of the best-resourced health systems in the world have struggled to meet the diagnostic challenges of COVID-19.
The commission report not only makes the case for the importance of diagnostics, it includes research that can serve as a foundation for building health systems that can meet the need for better access to diagnostics in low-and-middle income countries.
HM News: What's the next step?
Meara: One thing we're learning in global surgery is that the challenges health systems face are different in each country, or even within a single country, when you compare the needs of an urban community with a rural one. That means the solutions in each of those places will also have to be different.
In a way, that's a great metaphor for the importance of diagnostics. As healers and as health systems builders, we need to treat each case as unique, and we need to know what ailments we need to treat.
There is also a real benefit to having many creative, motivated teams around the world coming up with a diverse set of solutions. When something works well in one health system, others can quickly adapt and replicate it in other places.
My hope is that we will see a flourishing of national diagnostics planning commissions and regional collaborations across Africa, Asia, the Pacific, and the Americas similar to what we have seen with national planning processes for surgery around the world.
HM News: The Lancet Commission on Global Surgery launched its report in 2015. Since then, what lessons have you learned working in the Program in Global Surgery and Social Change that would be instructive for efforts to make diagnostics universally available?
Meara: In surgery and in diagnostics, there are a lot of similar challenges to overcome. Some of the equipment is quite expensive; it may depend on things like reliable electricity and refrigeration and access to clean water that are not always available. And there's a shortage of staff and of places to train more staff across the board in health care in many parts of the world, especially in areas that may require more technical skills, like surgery and diagnostics.
But those obstacles don't change the fact that people sometimes need diagnostics and surgical care in order to be healthy.
That's why the mindset embodied in these efforts is so important. Instead of trying to make do with whatever we have on hand, or with a few inexpensive or easily achievable improvements, let's make a blueprint of the kind of systems that include everything we need to make sure all people have access to excellent health care.
Once we have a plan, let's get busy building.