'The Ultimate Quest'
Scientists share latest on SARS-CoV-2 vaccine designs, equity and more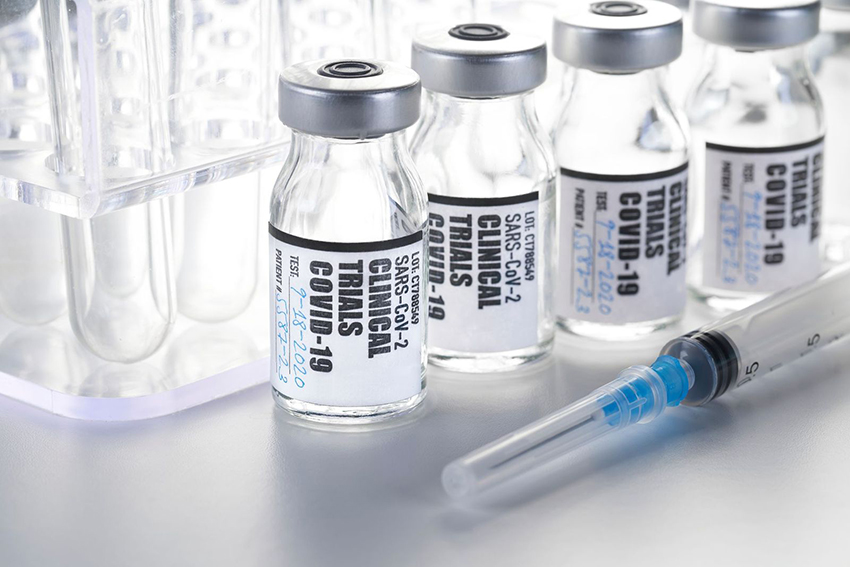 Image: Bill Oxford/Getty Images
This article is part of Harvard Medical School's continuing coverage of medicine, biomedical research, medical education and policy related to the SARS-CoV-2 pandemic and the disease COVID-19.
As SARS-CoV-2 continues to ravage the globe—infecting nearly 17 million people and killing more than 660,000, according to July 29 estimates—one question burns brightest in the public conversation: When will we have a safe and effective vaccine?
Protecting people of all ages, genetic ancestries, genders and socioeconomic groups from COVID-19 could save lives, reduce illness and help restore both the economy and daily life to something resembling the way they were before the pandemic emerged just seven months ago.
With this in mind, scientists have been working at unprecedented speed to design and test vaccines against the novel coronavirus and to plan for their equitable distribution.
Some of the world's leaders in COVID-19 vaccine development shared the latest updates on these urgent endeavors in a public briefing from the Massachusetts Consortium on Pathogen Readiness, or MassCPR, held online July 28.
The event highlighted the science, public health challenges and ethical dimensions of COVID-19 vaccine development and deployment.
Speakers focused on three main areas: details of individual vaccine candidates that have just entered or are expected to enter phase 3 human clinical trials this summer and fall; the critical need for diversity and inclusion during vaccine development to ensure that those most vulnerable to COVID-19 will benefit from the vaccines and to strengthen trust in the medical establishment among historically underserved groups; and questions and challenges still ahead, such as what constitutes success.
"A vaccine promises to be the endgame of this crisis," said George Q. Daley, dean of Harvard Medical School, at the briefing. "We are, without a doubt, advancing toward that historic moment."
He then emphasized: "A potent vaccine won't mean much unless we can ensure access for everyone at risk."
Ready, set, go
The event, titled "Vaccines: The ultimate quest in COVID-19," marked the third public briefing from MassCPR, following briefings on the consortium's overall aims and the challenges of reopening.
Formed in March through a research agreement between Harvard University and the China Evergrande Group and led by HMS, MassCPR aims to address the immediate challenges of the COVID-19 pandemic as well as long-term preparedness for emerging pathogens. The consortium includes hundreds of scientists across 15 Boston-area universities, medical schools, research institutes, biotechnology companies and teaching hospitals.
MassCPR awarded $16.5 million in grants in May to projects that promise to aid in the fight against COVID-19 within the next 12 months, including groups investigating vaccines.
A potent vaccine won't mean much unless we can ensure access for everyone at risk.
George Q. Daley
It's fast, but we need to be as fast as this virus is.
Lindsey Baden
Do we serve ourselves if we don't protect everybody?
Lindsey Baden