Toward a Perfect Moment of Care
Doctors and software developers collaborate to close gaps in digital health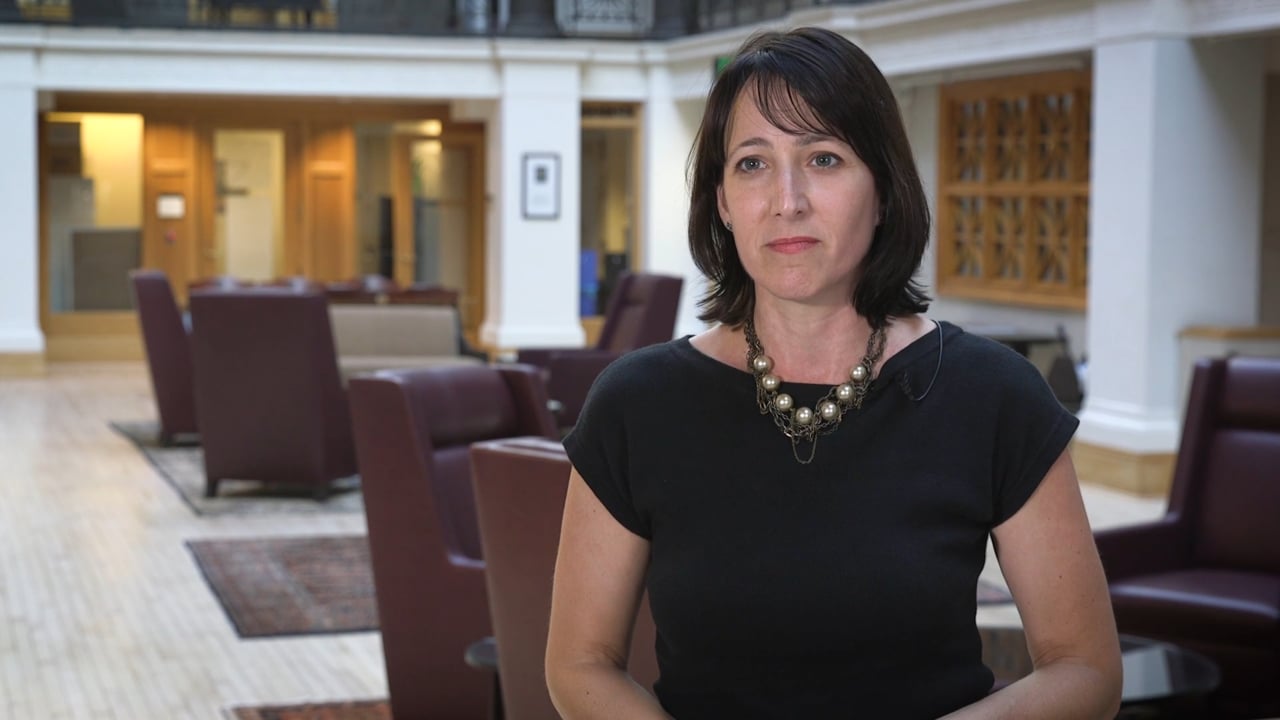 Video: Rick Groleau
Digital tools are permeating deeper into clinical practice, from widely implemented electronic health records (EHRs) to smartphone apps that can record an arrhythmia too sporadic to catch at a doctor's office.
Designed well, these innovations can streamline clinicians' jobs, empower patients and improve health outcomes. Too often, however, doctors and patients are left frustrated by digital solutions that were built with limited insights into the day-to-day realities of health care.
Recognizing that the solution lies in bringing clinicians, patients and software developers into better alignment, Harvard Medical School and athenahealth, a top health care IT company, convened several dozen leaders for an Executive Education program at HMS.
The "athenistas," as they call themselves, met with doctors, patients and innovators in the HMS community in a series of sessions from May to August. They witnessed health care delivery in action, identified clinician and patient needs and ultimately enhanced the company's ability to identify and close digital health technology gaps.
Athenahealth joins a growing portfolio of companies, including Google and GE, that have sent their leaders to HMS Executive Education programs to gain firsthand knowledge of the science and practice of medicine in order to use these newfound perspectives to spur health care innovation.
"The better a health care company understands the actual workflows and environments in which their products will be used, the more those products will be adopted and the better the experience will be for clinician users and patients," said Stanley Shaw, associate dean for executive education at HMS and assistant professor of medicine at Brigham and Women's Hospital.
"Our programs give companies like athenahealth—which is at the vanguard of health IT workflow—exposure to ideas, experts and environments they can't typically access," Shaw said.
Invaluable insights
A highlight of the course for many participants was the chance to shadow doctors on the job, absorbing information and engaging in candid conversations. In a debriefing session after the clinical immersions, attendees discussed what surprised them as well as what opportunities they spotted for better workflows.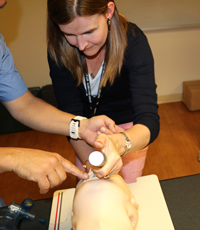 "In theory, we know what doctors' concerns and challenges are, but hearing it directly from them validates what we think and shows us how much more we have to do," said Kristen Roffi, director of inside sales at athenahealth.
Several participants were struck by how obtrusive and inscrutable EHRs could be as doctors, nurses and trainees conducted patient rounds, juggled emergency cases, transferred information from shift to shift and managed patient medications and discharge.
"I saw a physician who was doing rounds in an ICU log in to seven separate systems in the course of patient care, trying to get the information he needed to take care of his patient and get information to and from other providers. I found that pretty astounding," said Elizabeth Scheets, director of onboarding services at athenahealth.
"When we think about the things our products need to do to help providers help patients, I flash back often to challenges like that as I figure out how my solution can help them or get out of the way so they can focus on that patient interaction," she said.
Echoing this sentiment, another participant remarked on how some of the doctor's precious time with each patient was sacrificed to updating digital charts in the hallway outside patient rooms.
"I saw people rounding and they were all staring at their computer screens instead of looking at each other," said Jennifer Cardello, executive director and head of design research at athenahealth. "Being able to bring back those experiences as concrete examples of how things are broken is really valuable."
At times, the challenges seemed intimidating. Overall, however, attendees reported feeling reinvigorated, better informed and inspired—and the excitement went both ways. For example, one physician who was partnered with an athenahealth participant agreed to serve as part of a pilot for an athenahealth project that is in development.
Innovative ideas
Whether the discussion centered on a longstanding obstacle or a vision of what medicine could look like in 10 years, participants worked together to think through problems and brainstorm strategies.
"We heard from so many smart people in the classroom about how they think about health care and where they see things going. Getting their perspective was really beneficial," said Matthew McNamara, director of onboarding services at athenahealth.
"We see ourselves as innovative at athenahealth, but all these people at HMS and the hospitals also want to make health care work as it should, and they have their own ideas for how to do it. Throughout the program I could see the connections being made in terms of what else we can do to bring together their ideas and our ideas."