Rethink, Respond, Rebuild
MacArthur grant supports equity-centered COVID recovery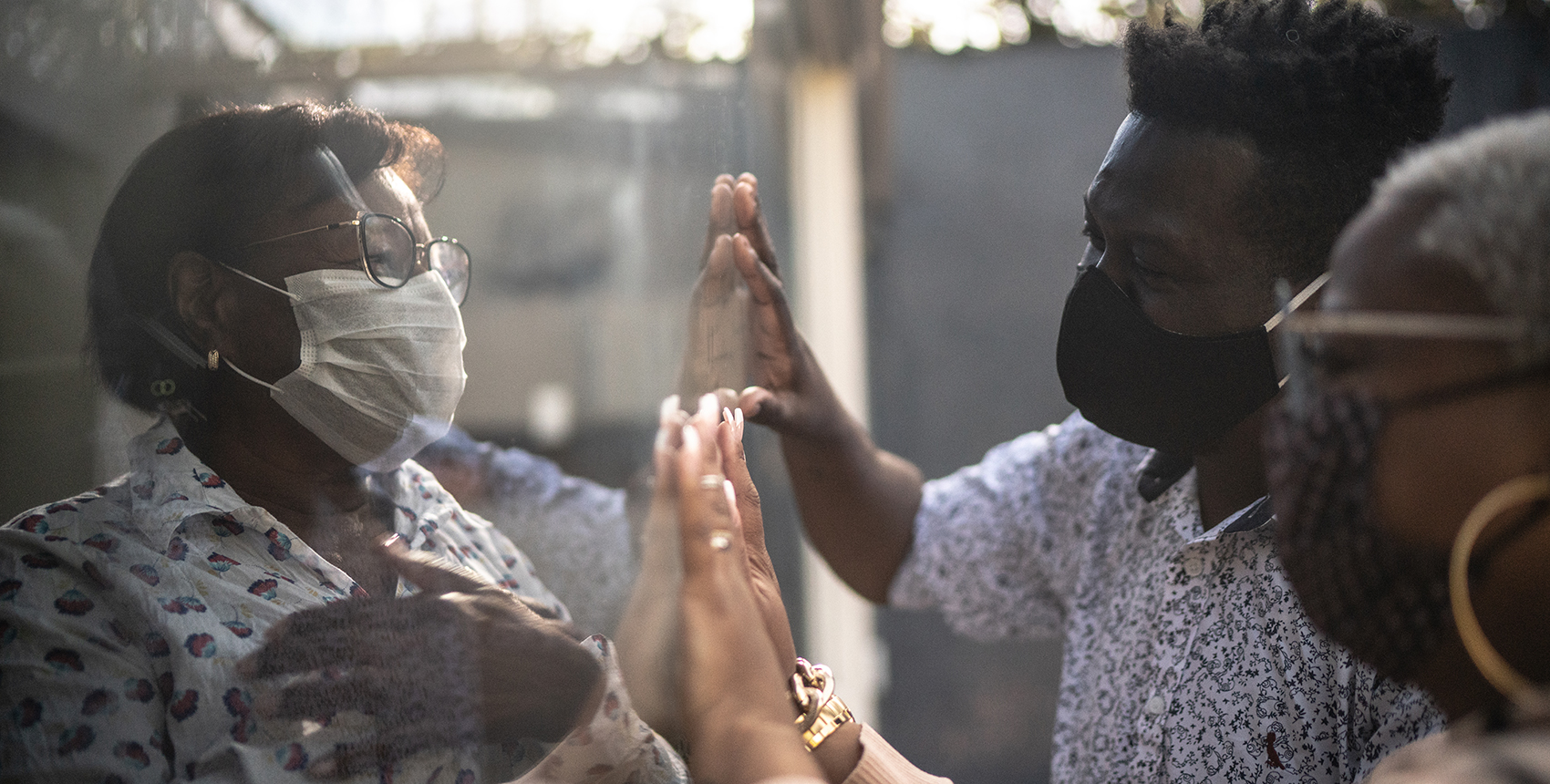 Image: FG Trade/E+/Getty Images

The Program in Global Public Policy and Social Change in Harvard Medical School's Department of Global Health and Social Medicine has been awarded a grant from the John D. and Catherine T. MacArthur Foundation for a new COVID Academy.
The project brings together public sector leaders and public health and medical experts to investigate and evaluate the implementation of equity-centered COVID response and recovery strategies.
The grant is part of roughly $80 million in awards MacArthur announced in support of the foundation's Equitable Recovery initiative, centered on advancing racial and ethnic justice. The initiative is funded by MacArthur's social bonds, issued in response to the crises of the pandemic and racial inequity.
"To put it mildly, the U.S.'s public health, medical care, and academic medicine enterprises have not served people in historically marginalized communities well during the COVID crisis," said Margaret Bourdeaux, research director of the Program in Global Public Policy and Social Change and an HMS instructor in medicine at Brigham and Women's Hospital.
"COVID Academy aims to investigate and advance equity-centered approaches to the ongoing crisis, as well as evaluate how our health and medical care systems need to be restructured so they can truly support the health and security of all people going forward."
"As we emerge from this moment of crisis, we have an opportunity to improve the critical systems that people and places need to thrive. Our systems and structures must be rebuilt," said MacArthur President John Palfrey.
"We are committed to ensuring that our response to the pandemic is focused on supporting the reimagining of systems that create a more just, equitable, and resilient world," he said.
The mission of the Program in Global Public Policy and Social Change is to build pathways for global health and social medicine practitioners to leverage their unique insights to influence and advance health policy-related knowledge while making discoveries and engaging in scholarship regarding public policy formulation and implementation, making them more effective at serving their patients, promoting health equity and leading the medical profession.
"This is a grant that can save lives in the short term while seeking the hitherto unseen holy grail of humane and equitable health policies," said Paul Farmer, Kolokotrones University Professor and head of the Department of Global Health and Social Medicine in the Blavatnik Institute at HMS.
Farmer noted that the program's researchers are asking key questions about equitable recoveries from a pandemic that has reached across the globe inequitably.
"These questions about racial justice, respect for indigenous populations, and adequate housing and safety nets are long overdue, even this late in the COVID-19 game," Farmer said.
The Program in Global Public Policy and Social Change is one of 35 grants totaling $22 million to advance the Public Health Equity and COVID-19 Mitigation and Recovery focus area of the foundation's initiative.
Public Health Equity and COVID-19 Mitigation and Recovery supports improving access to resources for immediate health challenges while advancing new policies, models, and structures to support a more equitable and resilient public health sector in the future.
To advance racial and ethnic justice, MacArthur is supporting work in that focus area, as well as three other areas: racial justice field support, self-determination of indigenous peoples, and equitable housing.
This story is adapted from a MacArthur Foundation news release.