Restoring Sense
Bertarelli Symposium showcases efforts to bring gene therapy to the treatment of sensory disorders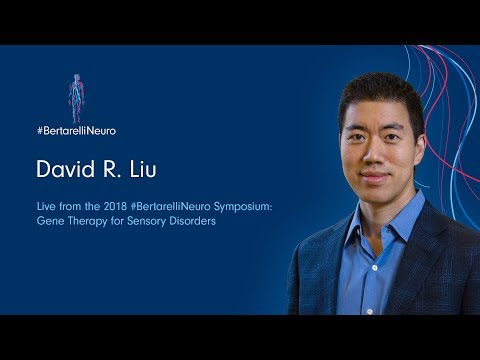 Almost a decade ago, the Bertarelli Foundation launched an ambitious project to address some of the most pressing problems in medical neuroscience, which, when solved, will have life-changing outcomes for patients.
Aiming to bridge the existing gap between basic and translational neuroscience, the foundation partnered with Harvard Medical School and the École Polytechnique Fédérale de Lausanne (EPFL) in Geneva to establish focused, collaborative research and education programs that leverage the complementary specialties of two world-class universities.
The fruits of these labors were on full display as investigators presented the latest progress on their projects at the annual Symposium of the Bertarelli Program in Translational Neuroscience and Neuroengineering at the Martin Conference Center at HMS on April 11.
"The Bertarelli Foundation engaged HMS and EPFL in a bold experiment," said HMS Dean George Q. Daley in his opening remarks at the symposium. "The premise was that modern biology, specifically the biology needed to bring treatments for some of the most terrible maladies of the brain, was too complicated for any one group or laboratory to carry out on its own."
"Instead, their vision was that cures for neurologic and psychiatric disease could only come from collaborations that brought complementary skills to bear on common problems," Daley said. "Ten years later, we see how prescient this vision was."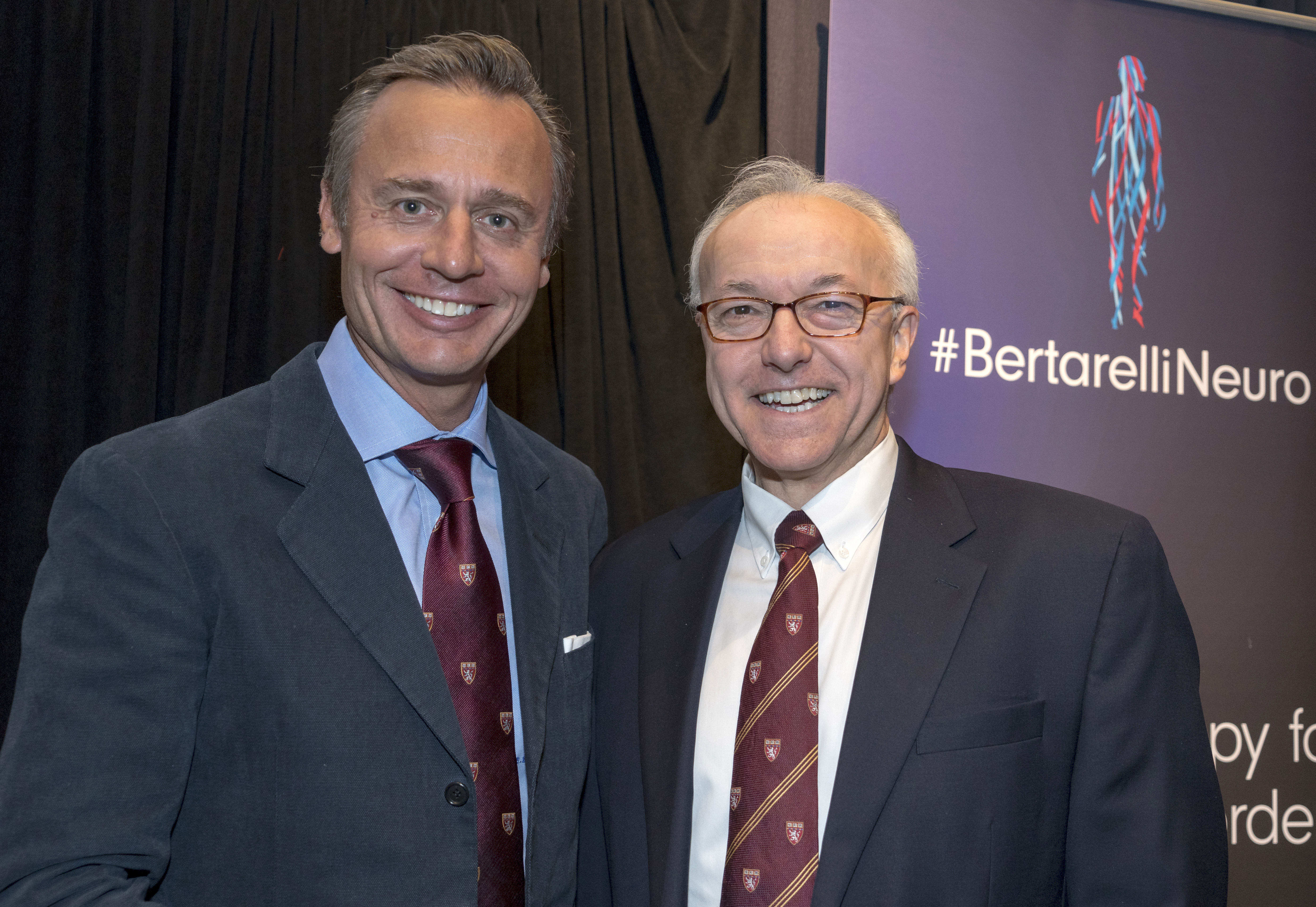 Gene Therapy and Sensory Disorders
The theme for the day's presentations focused on applications of the latest innovations in gene therapy toward the treatment of sensory disorders such as blindness and hearing loss and sensory processing deficiencies in children with autism.
The symposium kicked off with a keynote lecture by David Liu, professor of chemistry and chemical biology at Harvard University, who presented his work on a new form of gene editing that enables programmable and permanent conversion of a single base pair of DNA to another in living organisms.
He and his team applied their new technology, called base editing, toward hearing loss—the most common form of sensory impairment, in which genetic factors contribute to almost half of all cases.
Partnering with HMS investigators, including Zheng-Yi Chen, HMS associate professor of otolaryngology at Massachusetts Eye and Ear, Liu demonstrated the efficacy of base editing in reducing hearing loss in "Beethoven" mice, which carry a single mutation that causes deafness in both mice and humans.
As a biochemist who specializes in genome engineering and directed-protein evolution, Liu had little background in the biology of the inner ear at the onset of the project, he said. But because of the expertise of his collaborators, and the mutual exchange of strategies and skill sets, the project produced results that have significant clinical potential.
"It's been an incredible experience to combine the methodologies that we've developed, and insights into genome editing, with the problems and targets that [the hearing research] community have brought to our attention," said Liu. "I'm grateful for the many collaborations with researchers in this room."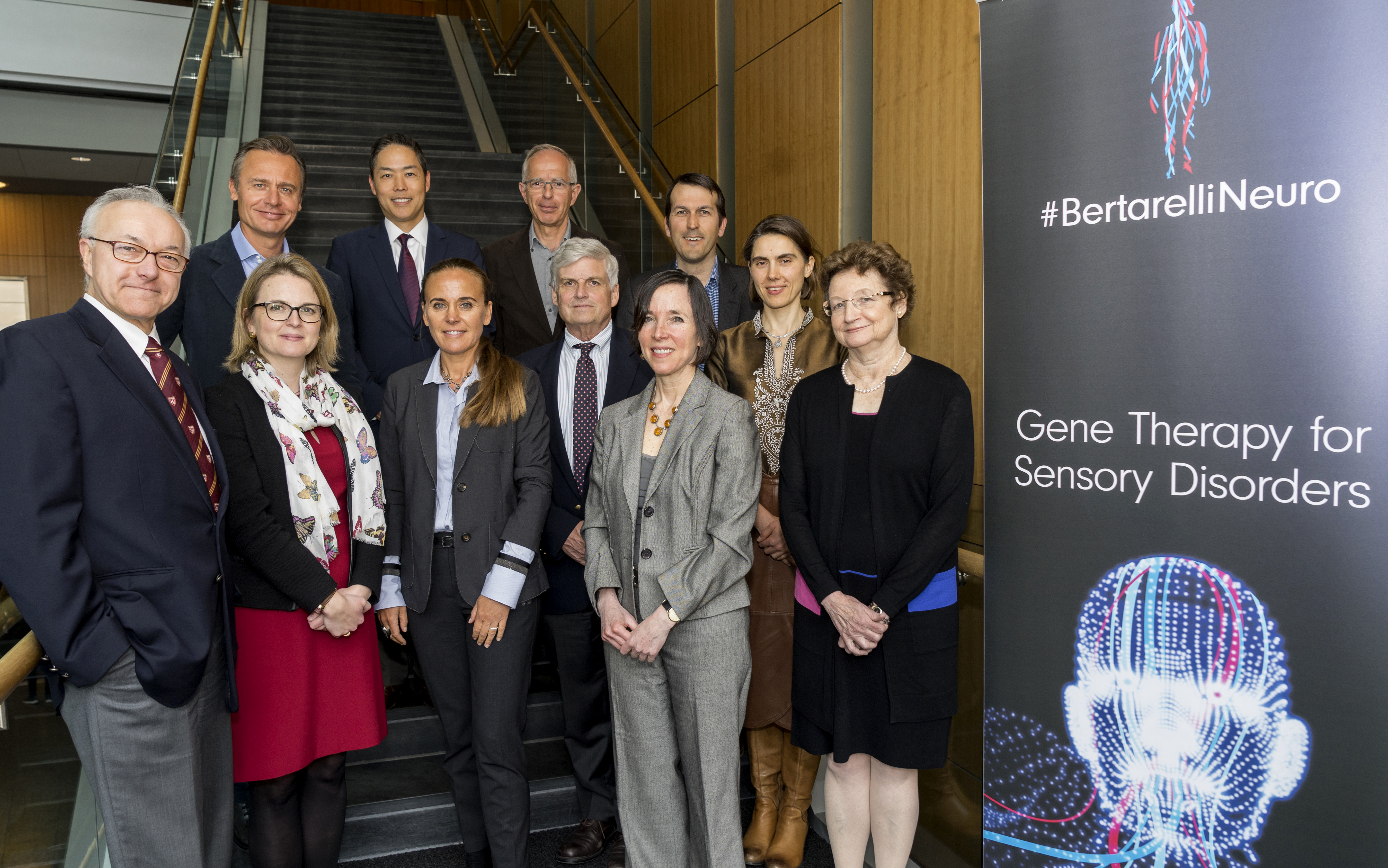 Other speakers presented their work on a wide variety of challenges, including addressing hearing loss with new strategies for gene therapy and new viral systems to deliver gene-editing agents; new technologies to improve cochlear implants; an optical imaging method for diagnosing hearing loss; stem-cell approaches to treat blindness and neurodegenerative disease; and imaging brain networks in children with autism.
Presenters included scientists from HMS, EPFL, University of California San Francisco, Friedrich Miescher Institute for Biomedical Research, Jules-Gonin Eye Hospital and Spark Therapeutics.
"More than any other branch of biology, neuroscience has thrived as the confluence of many different disciplines, as anatomists, physiologists, chemists, engineers and computer scientists have come together to understand the organ that makes us human," said David Corey, HMS Bertarelli Professor of Translational Medical Science, in his opening remarks.
"We began to understand the brain in detail, but could not treat it. Today, something can be done," Corey said. "Decades of work on the basic biology of viruses and how they can be repurposed as safe and effective gene delivery vehicles has now allowed us to treat some of the most intractable diseases of the nervous system."
"It is truly a magical moment in history, which we—and all of you—are privileged to be a part of," he said.
The annual symposium, which rotates between Boston and Geneva, was established as part of a gift from the Bertarelli Foundation in 2010. The inaugural symposium was held in 2011. The event highlights the research projects and investigators funded as part of the Bertarelli Program in Translational Neuroscience and Neuroengineering, a partnership between HMS and EPFL.
"Looking back and looking forward, you cannot help but think 'what an amazing journey!'" said Ernesto Bertarelli, co-president of the Bertarelli Foundation and a member of the HMS Board of Fellows.
The Bertarelli Program in Translational Neuroscience and Neuroengineeringwas launched with a gift from the Bertarelli Foundation in 2010 to address some of the most important questions in medical neuroscience that, once solved, would have life-changing outcomes for patients across the globe. Its focus is not just on stimulating new cross-disciplinary research but also on establishing cross-border and cross-institutional working communities for knowledge sharing. The aim of these collaborations is to bridge the gap between basic and translational neuroscience by supporting basic and clinical research oriented toward translational opportunities; by creating stronger ties among scientists, engineers and clinicians; and by training the next generation of leaders in the field.