Mysteries of the Senses
Scientists will discuss latest research, new gene therapies at international sensory biology conference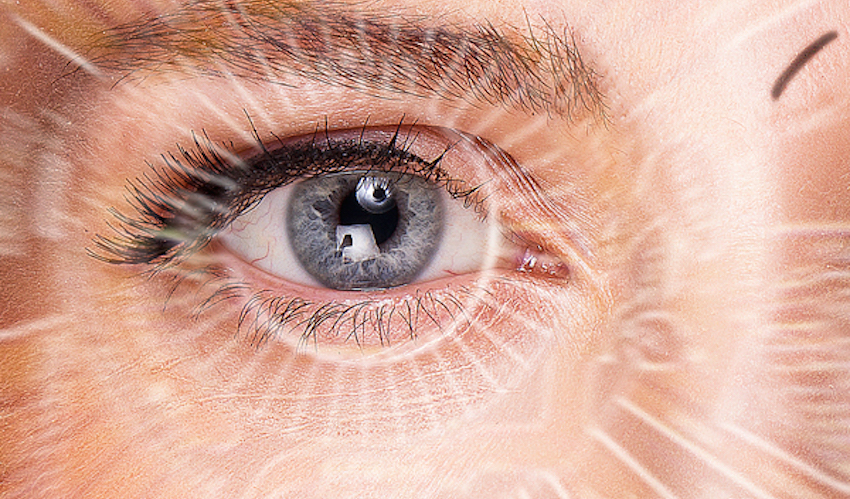 Image: venuestock/iStock
Our senses—vision, hearing, smell, taste, touch, pain—form the very foundation of our ability to understand and navigate the world around us, to avoid danger, to connect with people, and to navigate and make sense of our surroundings. 
The development and function of the senses, as well as aberrations in them, have long mystified and fascinated scientists around the world.

Get more HMS news here
Some of the latest—and most transformational—research in the field of sensory biology will be presented at the upcoming annual Bertarelli Symposium on Wednesday, April 11, at Harvard Medical School.
The conference, Gene Therapy for Sensory Disorders, will take place 8:30 a.m. to 6:30 p.m. at the Joseph B. Martin Conference Center in Boston's Longwood Medical Area.

Loss of any of the senses, as in deafness or blindness, can be devastating because it disconnects us from the people we know and love and from the world around us.
Sensory losses can be inherited and present at birth or develop as a result of injury or disease. Yet, regardless of cause, they are among the most ravaging of neurologic disorders.
In recent years, scientists have unraveled many of the causes behind sensory disorders. This new understanding has sparked the development of novel treatment approaches.
Most promising among those are gene therapies in which genetic material is transferred into the affected cells in an effort to restore their function.
One of the most prominent successes in this field has been the development of gene therapy to treat a rare form of blindness. The therapy was recently approved for clinical use.
Last month, in a medical first, physicians at Harvard-affiliated Massachusetts Eye and Ear performed the inaugural treatment using this approach in a 13-year-old child. 
The Bertarelli Symposium, a collaboration among Harvard Medical School, the École Polytechnique Fédérale de Lausanne (EPFL) in Switzerland and the Bertarelli Foundation, is intended to foster international cooperation among the leading basic and clinical scientists in the field of neuroscience in an effort to propel new discoveries from laboratory to clinic.
"Fundamental research on the molecular function of sensory cells in the ear and the eye has led to new understanding of how these cells can fail.  Similarly, fundamental research into viral biology has allowed us to repurpose these viruses for gene delivery. Together, these have suggested new ways to treat deafness and blindness with gene therapy," said neurobiologist David Corey, the Bertarelli Professor of Translational Medical Science at Harvard Medical School. "The discoveries that will be presented at the Bertarelli Symposium offer a glimpse at the future of molecular medicine."

Corey will be one of 14 scientists from the United States and Switzerland to present their work in the fields of hearing loss, vision loss and neurodevelopmental disorders.  

Topics include:
Gene-replacement therapies for deafness and blindness 
New tools for reversing disease mutations by gene editing
Gene editing of stem cells for the treatment of cerebral adrenoleukodystrophy, the often-fatal neuro-developmental disorder famously depicted in the film "Lorenzo's Oil" 
Stem cell therapies for retinal degeneration
"The international scientific collaboration that every year culminates with the Bertarelli Symposium embodies our quest as physician-scientists to catalyze discovery from bench to bedside," said George Q. Daley, dean of Harvard Medical School. "Scientists at Harvard Medical School and elsewhere have made enormous strides and have begun pinpointing the most fundamental aberrations at the root of sensory and neurologic disorders and are already developing treatments that promise to transform the lives of countless patients with hearing disorders."
"The Bertarelli Symposium is the highlight of our program's year as it gives voice to the whole ethos behind our collaborative research initiative: The importance of the sharing of knowledge and of the breaking down of boundaries between institutions and between disciplines," said Ernesto Bertarelli, co-president of the Bertarelli Foundation and a member of the Harvard Medical School Board of Fellows."This year's theme, Gene Therapy for Sensory Disorders, addresses some of the most exciting current developments in neuroscience and brings together many of its most pioneering thinkers. We await their presentations on Wednesday the 11th at Harvard Medical School with great anticipation." 

The annual symposium, which rotates between Boston and Geneva, was established as part of a gift from the Bertarelli Foundation in 2010. The inaugural symposium was held in 2011. The event highlights the research projects and investigators funded as part of the Bertarelli Program in Translational Neuroscience and Neuroengineering, which is a partnership between Harvard Medical School and EPFL.
The Bertarelli Program in Translational Neuroscience and Neuroengineeringwas launched with a gift from the Bertarelli Foundation in 2010 to address some of the most important questions in medical neuroscience that, once solved, would have life-changing outcomes for patients across the globe. Its focus is not just on stimulating new cross-disciplinary research but also on establishing cross-border and cross-institutional working communities for knowledge sharing. The aim of these collaborations is to bridge the gap between basic and translational neuroscience by supporting basic and clinical research oriented toward translational opportunities; by creating stronger ties among scientists, engineers and clinicians; and by training the next generation of leaders in the field.
Harvard Medical Schoolhas more than 11,000 faculty working in 10 academic departments located at the School's Boston campus or in hospital-based clinical departments at 15 Harvard-affiliated teaching hospitals and research institutes: Beth Israel Deaconess Medical Center, Boston Children's Hospital, Brigham and Women's Hospital, Cambridge Health Alliance, Dana-Farber Cancer Institute, Harvard Pilgrim Health Care Institute, Hebrew SeniorLife, Joslin Diabetes Center, Judge Baker Children's Center, Massachusetts Eye and Ear/Schepens Eye Research Institute, Massachusetts General Hospital, McLean Hospital, Mount Auburn Hospital, Spaulding Rehabilitation Network and VA Boston Healthcare System.