Positioned for Success
HMS offering new clinical service operations master's degree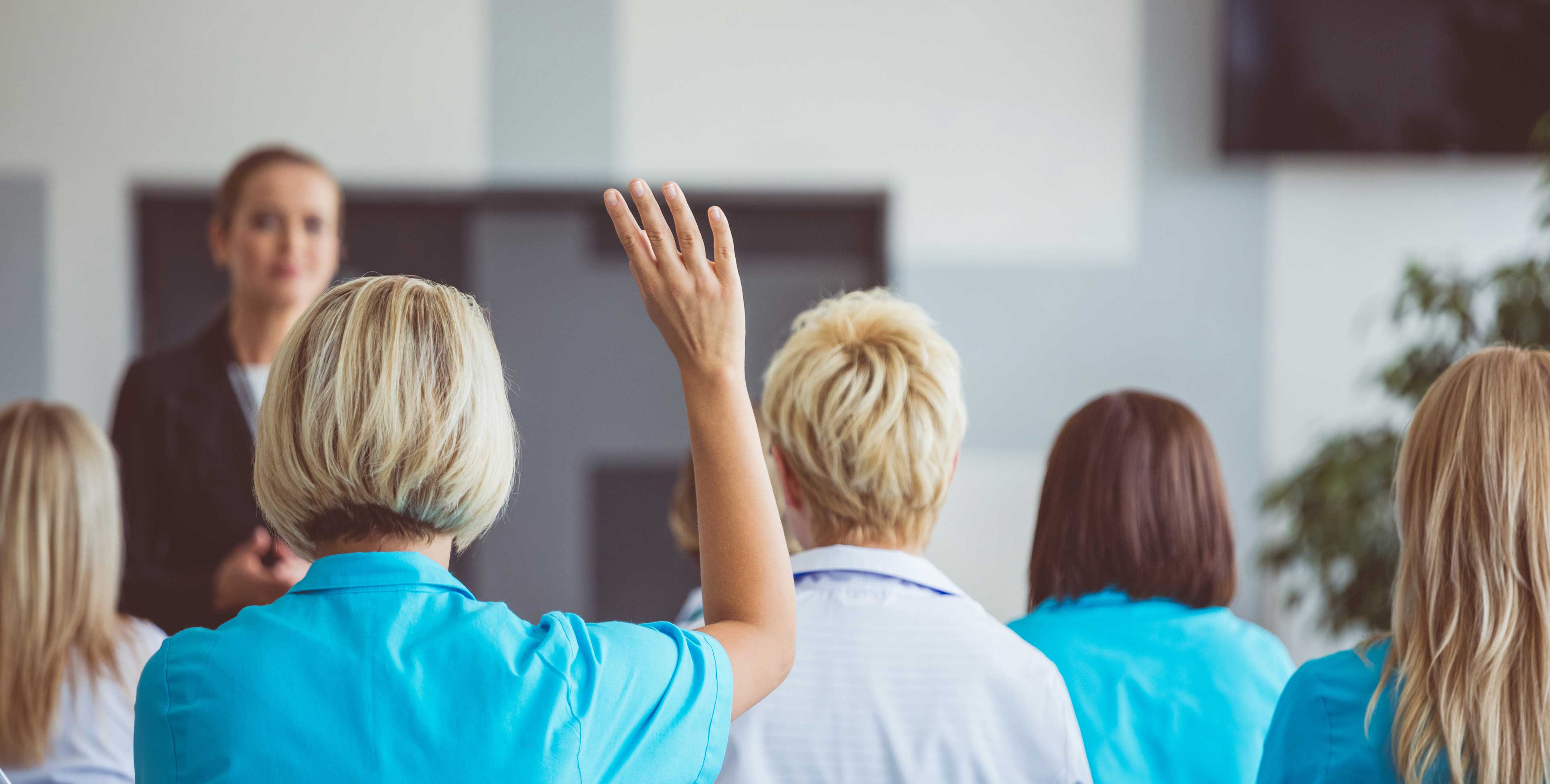 Most medical education programs today provide students with extensive training on the clinical aspects of providing care but many don't focus on honing students' expertise in the day-to-day nuances of clinical service operations. As a result, some physicians and other health care providers find themselves scrambling on the job to build their knowledge in this area.
To better prepare professionals to navigate a tumultuous clinical operations and regulatory landscape, Harvard Medical School is launching a master's degree program in clinical service operations in September 2019.
The one-year (nine-month), full-time program, which combines rigorous academics with practical experience, is designed for experienced clinicians, nurses, allied health professionals and administrators who want to build their skills in program management and become expert in handling the responsibilities that go along with it.
The program incorporates a blend of didactic education, clinical operations case studies, simulations and hands-on experience to prepare participants to work in and lead clinical service operational infrastructures equipped with the skills to optimize efficiency and improve care delivery.
Well-rounded skills
"Health care is changing so rapidly, it's important for people to be up to speed to meet the many demands that exist today," said J. Kevin Tucker, program director of the master's in clinical service operations program, faculty director of accreditation and maintenance of certification for postgraduate medical education, HMS assistant professor of medicine at Brigham and Women's Hospital, and chief of nephrology at Brigham and Women's Faulkner Hospital.
"One of the very real risks that exists with leaders learning on the job is that if they make mistakes as they go along, that can have serious ramifications," said Tucker. "Their organizations could face costly fines or even be shut down if they fail a regulatory audit."
He added that the goal in creating the new program is to give providers a leg up on the knowledge and skills they need to avoid those kind of scenarios, enabling them to be more effective leaders right out of the gate.
Mara Bloom, executive director of the Massachusetts General Hospital Cancer Center, serves as the co-director of the master in clinical service operations.
"By creating this course, we want to bring together a multidisciplinary team of experts and give them the tools and skills they need in a practical way to enhance their overall leadership," Bloom said.
Multifaceted learning experience
The program consists of innovative forms of pedagogy from HMS faculty that incorporates experiential learning, including an intensive capstone project and a seminar series that brings in real-world experts and leaders in health care operations to talk about their experiences. The program faculty are all active administrators working in the trenches, so they are well-versed in how health care works within the current and evolving realities.
Under their guidance, the curriculum will explore a range of scenarios and skills that health care leaders need to successfully manage a program or unit.
"One of the courses will touch on how a clinical administrator can design a workflow to maximize efficiencies," said Tucker. "Another course will look at how to integrate technology into clinical operations."
Tucker points out that many clinicians today are grappling with physician burnout, which is at least in part related to the demands created by the adoption of electronic health records.
"We have this fabulous technology that allows me to pick up my smartphone to access lab results, but at the same time, we have not figured out how to integrate the latest tools and capacities into the patient experience," he said.
Bloom added that the patient journey has also become more multidisciplinary, breaking down the silos that have existed historically and bringing together an array of expertise to create more diverse and effective teams.
"If you think about the patient journey, all of the clinical operations administrators need to navigate a complex system across multiple departments," she said, adding, "Everyone has a role in treating the patient and working together to ensure that he or she has a positive experience."
The master's program will also give participants an in-depth look at how to respond to the challenges faced by rural states that didn't take Medicaid expansion under the Affordable Care Act and now are struggling to stay afloat.
Capstone project
Another important component of the program is an intensive mentored capstone project that participants will complete at an HMS affiliate. Each capstone will be tailored to each student's specific interests and the type of position he or she will be seeking upon graduation.
"We are going to ask students to come up with an idea of what they want to do and design their capstone to move them in that direction," Tucker said.
"For instance, they may create a project related to redesigning workflow for an ambulatory clinic to increase efficiency, or they could be exploring ways for patients to be seen in a service line or department more quickly," he said.
In addition to the hands-on experience that students get from managing such a wide-scale project, the capstone also offers important networking opportunities with a variety of experts working in the field. In fact, students may find that this element helps propel their career in exciting new directions.
While the master's program is initially a full-time commitment, Tucker said that in the future HMS may add a part-time option for clinicians who want to continue their professional practice while pursuing the master's degree program.
This will make it accessible to a larger group of health care providers seeking an opportunity to access HMS training that can help them develop their careers.
"As health care continues to evolve, it's important to recognize that many health care organizations are now systems of care. This means that rather than focusing on individual units, leaders need to know how to be consistent across care access systems to create a fully coordinated experience," Bloom said.
The new HMS master's in clinical service operations program can provide the core fundamentals and practical tools that today's leaders require to do this effectively, positioning themselves for long-term success in their endeavors.
Learn more about Harvard Medical School's Master in Clinical Operations program. 
Image: iStock