Oral Health Is Key to Overall Health
Harvard physician-scientist, dentist makes case for Medicare dental benefit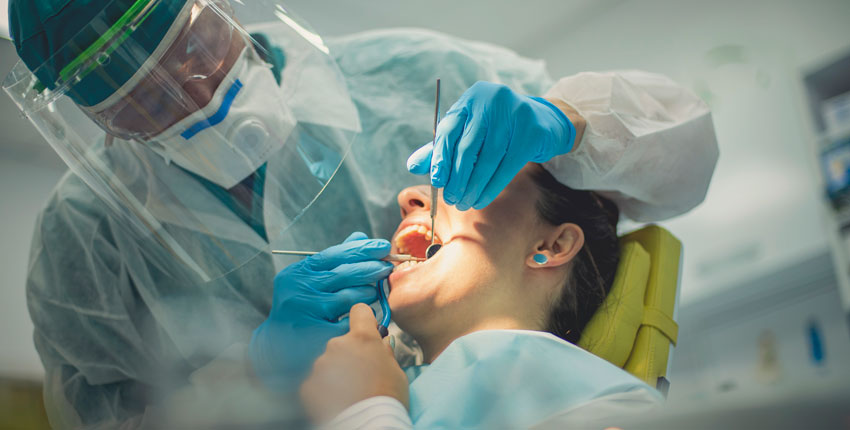 Image: LukaTDB. iStock/Getty
Should Medicare offer dental coverage for millions of older or underserved Americans? This is the question currently under consideration before Congress.
According to Lisa Simon, physician, dentist, and educator at the Harvard School of Dental Medicine and Harvard Medical School, the answer is a resounding yes.
Simon weighs in on the impact that such a dental benefit could have for millions of underserved Americans in a newly published commentary in the New England Journal of Medicine.
Simon discussed the proposed dental benefit in a conversation with Harvard Medicine News.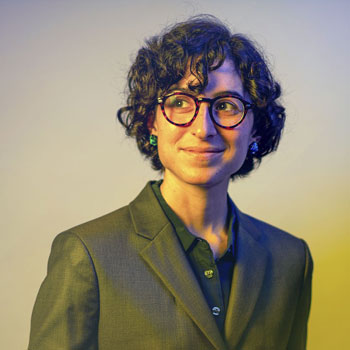 HMNews: You make the case that Medicare dental coverage is the right thing—and the wise thing—to do. Why?
Simon: We've seen the tangible benefits Medicare has brought about for older adults over the last 55 years. By excluding dental care, the oral health of older Americans has not seen the same progress. Along with advancing health equity by bringing about access to dental care for Medicare beneficiaries, being a part of Medicare would foster the development of innovative health care models that include oral health, rather than keeping dentistry siloed and separate from the rest of medicine. These advances in practice could benefit many Americans beyond those who receive coverage through Medicare.
HMNews: Why has dental care historically been treated as separate from medical care? After all, isn't the mouth part of the body?
Simon: The first dental schools in the country were founded by physicians, and a distinction between medical and dental insurance developed in the first half of the twentieth century. Unfortunately, it's a separation that perpetuates health inequities by making it more difficult for patients to access dental care than other types of health care.
HMNews: Can you describe, as a practitioner, what you've observed when a patient's dental problems go untreated because they cannot afford care?
Simon: Patients in dental pain often turn to the emergency department or primary care office when they can't afford to get dental care or cannot reach a dentist. At this point, I've seen as many toothaches practicing medicine as I have practicing dentistry. Yet the health care system is unequipped to actually treat acute dental problems. An ideal and just system would empower patients to get the preventive care they need before they even develop pain and experience progressive dental disease, damage, and dental loss.
HMNews: Why have previous attempts to include a Medicare dental benefit failed, and why is now the time for action?
Simon: Both the Biden administration and like-minded policymakers in the House and Senate have signaled awareness that oral health access is necessary for health equity. Prior attempts to introduce a Medicare dental benefit have focused on "medically necessary" care, which is a shortsighted approach. I think the current urgency to address systemic racism and other structural inequities embedded in our health care system has allowed us to rightfully focus on oral health care as a basic health need for everyone.
HMNews: What are the broader, long-term implications of lack of dental coverage?
Simon: Aside from the physical toll that untreated dental problems can exert on individuals, there is a collective societal and economic cost that we all bear long-term. The separation of medicine and dentistry costs Americans every day. Studies estimate that over $45 billion is lost in productivity in the United States each year because of untreated oral disease.
Adults lose work hours seeking care or visiting the emergency department—not to mention that preventive care is much more cost-effective to provide. There's also the stigma, shame, and difficulty individuals with oral health problems, such as tooth loss, experience when looking for employment .
HMNews: How is dental health connected to overall health?
Simon: Oral health is health. Period. Providing a dental benefit would help reduce health disparities and thus would have significant implications for health equity. The American health care system continues to be tragically broken in the ways it fails to serve communities of color, low-income people, and other vulnerable identity groups. By standing alone, dentistry is even more inaccessible for those with the highest risk of having a toothache or losing teeth.
A Medicare dental benefit won't eliminate all the hurdles our patients face, including racism and geographic distance from services nor will it mitigate the effects of various other social determinants of health, but it would be an enormous stride toward alleviating many of the physical and economic difficulties faced by and borne by millions of older adults and adults with disabilities.