Next-Gen Medicine
Harvard, MIT, teaching hospitals team up with industry partners to launch new center for regenerative therapies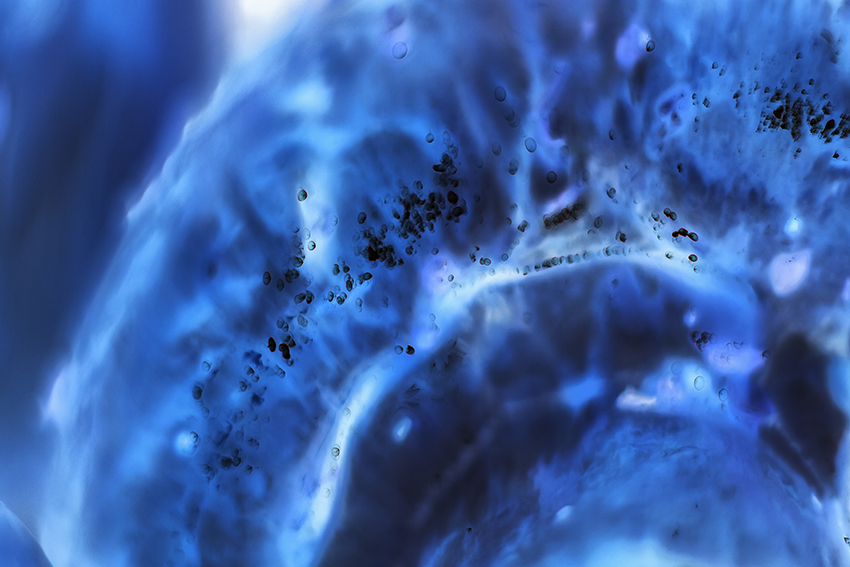 From gene therapies to cancer immunotherapies to cancer vaccines, recent biomedical advances have redefined what is possible in medicine. Yet, despite the advent of such transformative therapies, bottlenecks in the discovery pipeline and backlogs in production remain pressing challenges that hamper the rapid and widespread delivery of new lifesaving treatments to all patients who stand to benefit from such critical innovations.
In an effort to remove some of these barriers, a group of Massachusetts academic, healthcare, biotech and biopharmaceutical industry leaders have come together to establish a new center for advanced biological manufacturing and engineering.
Leaders from Harvard University, Massachusetts Institute of Technology, Fujifilm Diosynth Biotechnologies, GE Healthcare Life Sciences, Alexandria Real Estate Equities, Inc., will comprise the center's board of directors with contributing members including Beth Israel Deaconess Medical Center, Boston Children's Hospital, Brigham and Women's Hospital, Dana-Farber Cancer Institute and Massachusetts General Hospital, MilliporeSigma, and the Commonwealth of Massachusetts.
The $50 million Center for Advanced Biological Innovation and Manufacturing will be an independent, nonprofit organization located in the Greater Boston area. It will be named, along with incorporation, in the new year. The expectation is that this will be an independent, separate nonprofit corporation.
The center will explore and develop innovations in cell and gene therapy; advance biologic discovery and manufacturing; and accelerate developments in immunotherapy, cell therapies and gene editing. These technologies not only carry the promise of making a lasting impact on human health globally but are also poised to boost the local economy. By fostering collaboration and innovation, the center holds the promise of speeding innovation and expanding the universe of patients that stand to benefit by these emerging therapies.
"Biomedical science has reached a unique inflection point," said George Q. Daley, Dean of Harvard Medical School. "Scientific discoveries that were once deemed science fiction are now more rapidly approaching the frontlines of clinical medicine. This collaboration will undoubtedly reshape the way we deliver on the promise of turning insights made in the lab into actionable cellular and gene therapies."
"This powerful collaboration embodies the deep and broad world-class expertise in multiple disciplines that exists across this region," said Harvard University President Lawrence Bacow. "We are privileged to be part of this collaborative initiative. It will advance scientific discovery, reaffirm the region's global leadership in the life sciences, and bring forward life-saving and life-changing therapies that will make a difference for people around the world."
Home to a dense concentration of world-leading universities, hospitals, large pharmaceutical companies and small biotech firms, Massachusetts is at the forefront of biomedicine. These organizations are redefining traditional ideas about biomedicine and rapidly advancing discoveries from the lab to the clinic.
Catalyzing development of therapies
The overarching mission of the newly established consortium is to catalyze the development of transformative therapies by shortening the path between research and clinical application. The consortium will harness world-leading expertise to propel forward fast-emerging, promising science, which otherwise comes with cost and risks too daunting for any single institution to tackle alone. By housing institutions with strengths in each link in the chain of innovation within one facility, the partners believe new innovations in both science and manufacturing will speed the introduction of new medicines to patients.
The ability of scientists to modify cells for therapeutic application and to alter disease-causing genes has ushered in a new era in biomedicine. Some of these potential therapies are entering clinical trials, others will soon be in the clinic and still more are in early stages of investigation. There is strong motivation and an acute need to translate these emergent approaches to clinical use. More than 60,000 patients worldwide are currently participating in clinical trials for new cell-based and gene therapies, including gene editing.
Currently, major obstacles to getting new treatments into the clinic revolve around production, specifically the pressure placed on highly skilled contract manufacturers to deliver to labs around the region customized, high-quality cells and viral vectors that meet regulatory standards. Because of the backlog, scientists may need to wait as long as 18 months for the essential products they need to carry out their research.
The center will offer three critical services to the Massachusetts life science ecosystem.
It will provide preferred access to a new manufacturing facility at favorable pricing, reducing wait time and costs for researchers at universities, hospitals and start-ups. The facility offers pharmaceutical-grade good manufacturing practices manufacturing capacity in approximately eight clean rooms for the production of cell and viral vector products that are candidates for phase 1 or phase 2 clinical trials.
The facility will feature a shared innovation space where scientists from universities, hospitals and industry can work side-by-side with dedicated and experienced professional staff. This will be a unique opportunity to refine new methods rapidly, readying them for first-in-patient clinical trials. With access to manufacturing within the same space, the center will cultivate a community of experts across sectors who share a goal of serving patients and who are dedicated to innovating collectively in both manufacturing processes and drug development.
The center will provide a platform for workforce development and training in a rapidly growing field, where there is a critical need for people with specialized skills.
The modular design of the new facility will make it easier for users to adapt quickly to changes in technology. Such flexibility will remove barriers to accessing promising innovations that emerge from improved methods involving gene manipulation, gene editing, oligonucleotides, peptides, and new methods and discoveries as they arise.
While there are many commercial contract manufacturing organizations, shared lab spaces, and even small manufacturing spaces at universities and hospitals in the U.S., this is a first-of-its-kind facility in three respects: first, for its intention to produce both cell and viral vector products within a single physical space; second, for its unique partnerships between industry, academia and leading area hospitals; and finally, for its partners' aspirations to provide services to researchers and start-ups that will advance this new area of medicine through collaboration.
"The broad question that we were trying to address was, 'How can we best position our region to be preeminent in the life sciences in the decades to come?'" said Harvard University Provost Alan Garber. "We have a vibrant life sciences community, with some of the world's greatest hospitals, universities and life sciences companies of all kinds. We also have a strong financial sector that helps to spawn and support new companies. The elements for rapid progress in the life sciences, particularly in the application of the life sciences to human health, are all here. Yet, with such a rapid pace of innovation, it's easy to fall behind. We wanted to make sure that would not happen here."