New Genetic Mutation Behind Childhood Glaucoma Identified
Discovery may improve disease screening, personalize treatments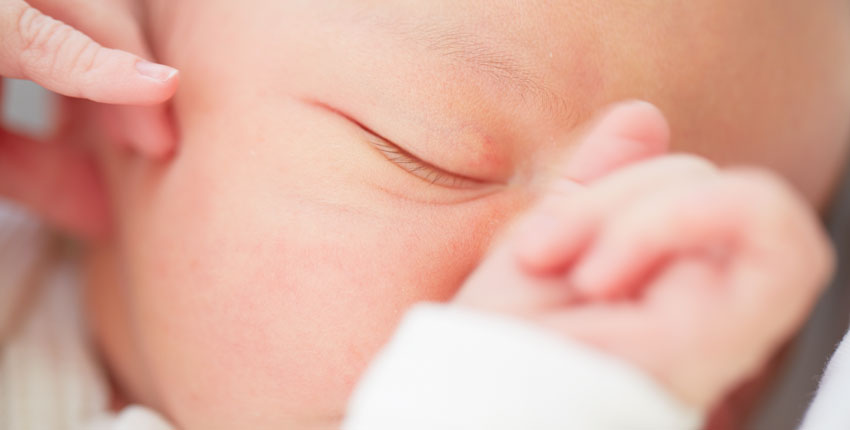 chalabala/iStock/Getty Images Plus
An international team led by Harvard Medical School scientists at Mass Eye and Ear and Boston Children's Hospital has discovered a new genetic mutation that may be a root cause of severe cases of childhood glaucoma, a devastating condition that runs in families and can rob children of their vision by 3 years of age.
Through advanced genome-sequencing technology, the researchers found a mutation in the thrombospondin-1 (THBS1) gene in three ethnically and geographically diverse families with childhood glaucoma histories. The researchers then confirmed their findings in a mouse model that possessed the genetic mutation and went on to develop symptoms of glaucoma driven by a previously unknown disease mechanism.
The new findings, published Dec. 1 in the Journal of Clinical Investigation, could lead to improved screening for childhood glaucoma and earlier and more targeted treatments to prevent vision loss in children with the mutation, according to the study's authors.
"This is a very exciting finding for families affected by childhood glaucoma," said Janey Wiggs, the HMS Paul Austin Chandler Professor of Ophthalmology at Mass Eye and Ear. "With this new knowledge, we can offer genetic testing to identify children in a family who may be at risk for the disease and start disease surveillance and conventional treatments earlier to preserve their vision. In the future, we would look to develop new therapies to target this genetic mutation."
Leading cause of childhood blindness
Childhood, or congenital, glaucoma is a rare but serious disease that presents in children as early as birth and as late as 3 years of age. Despite its rarity, childhood glaucoma is responsible for 5 percent of cases of child blindness worldwide.
Glaucoma causes irreversible damage to the eye's optic nerve, often due to a buildup of pressure inside the eye, called intraocular pressure, or IOP. In adults, this damage can occur over time without symptoms.
Children and babies with childhood glaucoma, however, can be born with severe disease and vision loss or lose their vision later in childhood due to elevated IOP. This increase in pressure not only damages the optic nerve but can affect other structures in a child's eye, like the cornea. Children with childhood glaucoma typically require surgeries as early as the first three to six months of life, followed by several more operations throughout their childhood.
Science & Medicine, Delivered
Harvard Medicine magazine in your inbox