Dohlman Receives Antonio Champalimaud Vision Award
Highest honor in ophthalmology presented in recognition of foundational corneal research
Claes Dohlman, HMS professor of ophthalmology, emeritus, at Massachusetts Eye and Ear, has received the 2022 Antonio Champalimaud Vision Award in recognition of his contributions to vision research. The Champalimaud Vision Award, presented by the Portugal-based Champalimaud Foundation, is the highest distinction bestowed in ophthalmology and vision science.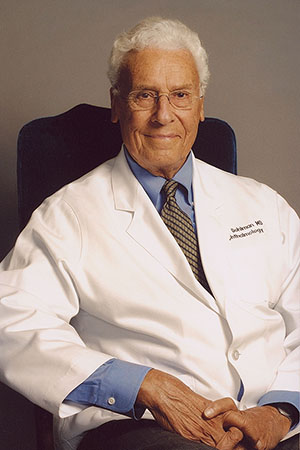 Get more HMS news here
Dohlman and fellow 2022 Champalimaud Laureate, Gerrit Melles, were honored Sept. 15 at a ceremony at the Champalimaud Centre for the Unknown in Lisbon.
Dohlman — who turned 100 on Sept. 11 — is internationally recognized as the founder of modern corneal science. Over the course of his seven-decade career, Dohlman has spearheaded investigations of corneal physiology that have laid the groundwork for clinical practice in dry eye disease, corneal burns, wound healing, corneal transplantation, and keratoprosthesis.
In 1964, Dohlman established the cornea service at Mass Eye and Ear — the first cornea subspecialty clinic in the world. Under the leadership of Dohlman and his successor, Reza Dana, the Claes H. Dohlman Professor of Ophthalmology at HMS, the service has grown to become one of the largest and most widely renowned .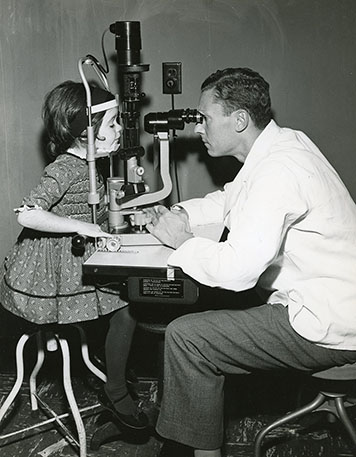 "Dr. Dohlman's indelible contributions to the field of cornea science are evident in his foundational research, which is still highly utilized today in scientific discovery and patient care," said Dana.
"This award is a well-deserved recognition of his many accomplishments in advancing the field, and his trainees and inventions that continue to make a major impact on patient care today," Dana added.
As part of the award, Dohlman will present a special lecture at the 2023 annual meeting of the Association for Research in Vision and Ophthalmology (ARVO), April 23 –27, 2023, in New Orleans.
Adapted from Mass Eye and Ear communications materials.
Thought-provoking content
In-depth stories on science and medicine