Measuring Success
For Mark Zaki connecting on a human level is important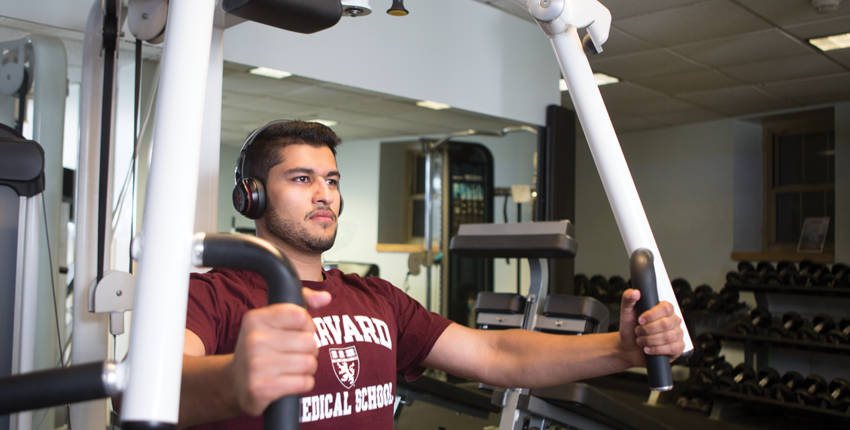 Like many medical students, Mark Zaki, MD/MBA '21, became interested in medicine because of an illness that befell a family member. His grandfather, being treated for idiopathic pulmonary fibrosis, underwent a successful double-lung transplant and fully recovered in three months. Then, two years later, his grandfather died from another condition: pancreatic cancer.
"I got to see the glamorous and heroic aspects of medicine but also the realistic and limited aspects of it as well," said Zaki, a graduating MD/MBA candidate. "Throughout the experience, I learned a lot about the importance of connecting on a human level with patients."
The importance of connection was furthered during Zaki's years as an undergraduate at the University of Pittsburgh. While there, he worked as a tutor with a family of Somali refugees. Deeper conversations, he found, took place outside the classroom.
"One girl in the family started asking me about drug issues," he recalled. "If I had only focused on the algebra and grammar associated with their homework assignments, I'd have missed such a core component of their story, their background, and how it influences their lives."
After arriving at HMS, Zaki wanted to continue working with families in need, but couldn't find an opportunity similar to the one he'd had in Pittsburgh. He discovered that certain of his classmates had also tutored children—and wished to continue. He developed an idea for a program that would bring HMS student together with students in a school in Mission Hill, a neighboring community.
That idea became the Mission Crimson program. Although some measure success in terms of accolades, program tutors measure their success in relationships shared with the students themselves. When an HMS tutor couldn't be present one day, his student refused to work with anyone else. The tutor, he said, was like his big brother.
"To hear one of the middle-school students say something like that," said Zaki, "really gives perspective."
In the summer of 2018, Zaki traveled to Zambia for medical service. While there, Zaki realized that poor infrastructure was the main barrier to accessing medical care.
"If the roads weren't paved or there wasn't a functioning ambulance to get a patient to an appropriate health care setting, they couldn't receive care."
He realized that delivering proper health care meant understanding the entire health care environment, including stakeholders and financiers. It was a realization that led him to seek an MBA in addition to an MD.