Closing the Gap
Expanding Medicare would reduce racial, ethnic health disparities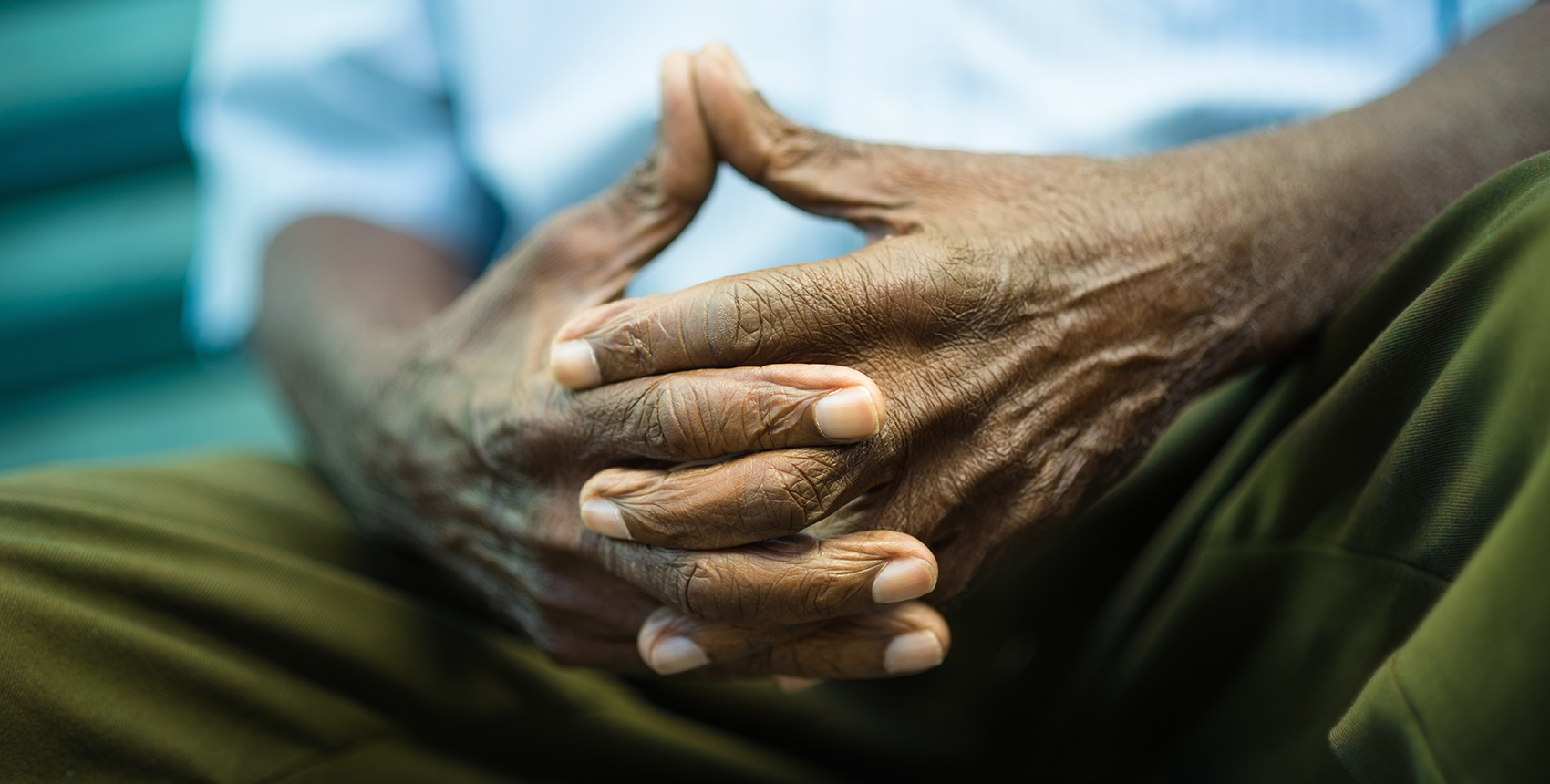 Image: diego_cervo/iStock/Getty Images Plus

When Americans become eligible for nearly universal Medicare coverage at age 65, there are substantial reductions in racial and ethnic disparities in health insurance coverage, access to care, and self-reported health.
Lowering the eligibility age even further—to age 60—would further diminish disparities, a new study by researchers from Harvard Medical School and the Yale School of Public Health. The findings are published in the journal JAMA Internal Medicine on July 26.
"Our findings suggest that reducing the Medicare eligibility age—a policy currently being debated in the U.S. Congress—would be a significant step in the direction of improved equity," said Jacob Wallace, assistant professor of public health at Yale and the study's lead author.
"Racial and ethnic disparities in our health care system are a reflection of long-standing structural racism in the United States. Identifying policies that reduce these disparities is key to advancing health equity," Wallace said.
Currently, Medicare provides coverage to nearly all U.S. adults when they turn 65, but Congress is debating whether to lower the eligibility age to 60.
To assess the potential effects of lowering the Medicare eligibility age on racial and ethnic disparities, the team compared health insurance coverage, access to care, and health for U.S. adults above and below 65 using a study design known as regression discontinuity.
"Policy levers that have the ability to narrow disparities in access to care and health on a national scale are uncommon," said co-author Zirui Song, assistant professor of health care policy in the Blavatnik Institute at HMS. "These findings suggest that the Medicare eligibility age is one of those levers."
The disparity reductions at age 65 were large, suggesting an expansion of Medicare would substantially reduce disparities among the near-elderly population.
For example, the study found that racial and ethnic disparities in insurance coverage were halved at age 65. Narrowing the coverage gap translated into meaningful reductions in both access and health disparities.
Entry to Medicare reduced disparities between white and Hispanic people by 29 percent for the share of people with a usual source of care, 39 percent for the share of people unable to see a physician because of cost, and 59 percent for flu vaccination rates.
Finally, disparities between white respondents and racial and ethnic minorities in the share of respondents in poor self-reported health also narrowed by more than 40 percent. This is an important finding as self-reported health has been found to be a strong predictor of mortality.
The study also investigated whether Medicare's impact on racial and ethnic disparities persisted after passage of the Affordable Care Act (ACA), a national insurance expansion.
Although it is well-documented that the ACA reduced racial and ethnic disparities, the research team found that eligibility for Medicare substantially reduced these disparities at age 65 even in the post-ACA period.
One of the novel features of the study was its examination of Medicare's impact by state. The researchers were surprised to find that Medicare's impact on racial and ethnic disparities wasn't limited to any particular region of the country.
"Instead, Medicare led to substantial reductions in racial and ethnic disparities in an economically, politically, and geographically diverse set of states," Wallace said.
The researchers noted that a variety of different approaches will be required to close the gaps in access to care, well-being, and mortality that exist between racial and ethnic groups.
"Even as the near universality of Medicare reduced racial and ethnic disparities at age 65, it did not eliminate them—a reminder that achieving health equity will require broader societal efforts than expanding insurance coverage alone," said Song, who is also HMS assistant professor of medicine at Massachusetts General Hospital.
This study was supported by the Tobin Center for Economic Policy at Yale University and the National Institutes of Health.
Adapted from a Yale University news release.