Center for Primary Care in Top 10
Ranking considers quality, resources of HMS primary care education and research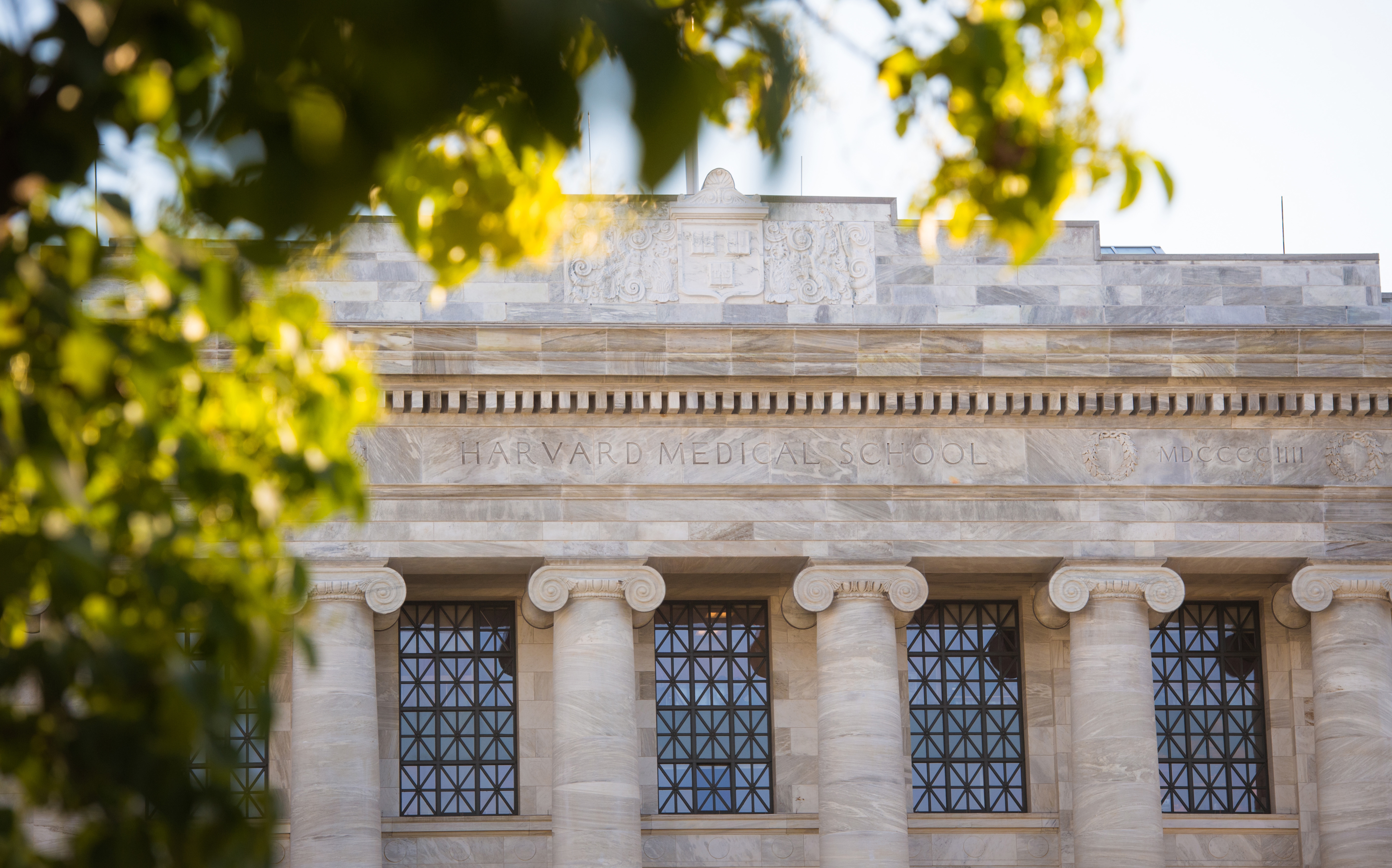 Image: Gretchen Ertl
For the third consecutive year, Harvard Medical School was ranked among the top 10 medical schools for primary care in the U.S. News & World Report annual rankings.
The rankings are published each year, with rankings determined by assessing quality, student selectivity, faculty resources, research activity, and the number of graduates who go on to practice primary care.
HMS also maintained its No. 1 ranking on the U.S. News' Best Medical Schools: Research list.
"HMS recognizes the connection between high-quality, accessible primary care and improved health equity," said HMS Dean George Q. Daley.
"We are committed to advancing health equity and social justice in our community and across the world. As such, we continue to strengthen our primary care offerings through research and new educational models that reflect and anticipate the changing landscape of primary care," he said.
"As we look to the future, we see the need to transform primary care in ways that meet community needs; strengthen the ability of primary care to offer essential continuous, comprehensive, and coordinated care; and sustain the primary care workforce," said Russell Phillips, director of the Center for Primary Care, and the HMS William Applebaum Professor of Medicine and professor of global health and social medicine.
Changing education for a changing field
Established in 2010, the HMS Center for Primary Care has been elevating and building a primary care presence on the HMS campus and among local, national, and international communities.
The center focuses on five key areas: education; research; equity, access, and advocacy; systems transformation; and innovation and entrepreneurship.
With the field of primary care evolving at a rapid pace, frontline physicians continue to play a key role in educating the community about COVID-19 vaccination and care. They are also working to enhance the value of primary care by taking a more holistic view of community health.
This means considering everything that affects the health of a community—including climate, housing, access to healthy food, and transportation—is taken into consideration by health care professionals whose goal is to deliver the highest level of care.
The relevance of the center's mission came in to sharper focus following a May 2021 National Academies of Sciences, Engineering, and Medicine report taking a close look at the factors affecting primary care in the U.S., including the expanding scope of primary care necessary to address the needs of individuals, families, and communities, as well as evolving education and training needs for the workforce providing primary care.
The report also examined methods of identifying and addressing behavioral and social determinants of health and looked at what's required to deliver community-oriented, whole-person care.
The report's focus on primary care as a common good was based in part on findings from  the center's research showing that adding primary care physicians in underserved communities would extend life by nearly a year for community members.
Another study found that primary care was unique among specialties in extending lives nationally.
Backed by the National Academies' report findings, the center collaborated on a two-part webinar series to examine the current state of primary care in the United States.
It also worked to develop an implementation plan to strengthen primary care services in the U.S., especially in underserved communities, and to better inform primary care systems around the world.
The center has also advocated for policy changes that would shift the traditional fee-for-service payment model to a value-based, patient-centered medical home model.
Innovating new education models
In fall 2021, HMS launched the Office for Community-Centered Medical Education (OCCME), uniquely situated in both the HMS Program in Medical Education and within the center.
This office's goal is to enable and foster meaningful engagement and partnerships between Harvard medical and dental students and faculty and local community-based organizations and community health centers, with specific focus on the Boston neighborhoods of Roxbury, Mission Hill, and Jamaica Plain. 
The center's Student Leadership Committee's aim is to empower and train HMS students to become leaders in primary care practice, education, research, advocacy, and community engagement.
The committee pursues these goals through monthly leadership training and focused projects related to primary care advocacy, education, innovation, and culture at HMS and beyond.
In addition to the establishment of the new community-centered medical education office, the Center for Primary Care also worked to create a strong and sustainable foundation for the medical home model of care at community health centers in Massachusetts' medically underserved communities.
To do so, it developed the Advancing Teams in Community Health Program, funded by a grant from the U.S. Health Resources and Services Administration. 
The program provides participants with one-on-one coaching on an improvement project of their choice, monthly virtual sessions dedicated to improvement and leadership development skills, and a $20,000 stipend to support staffing and program-related work.
Another program that furthers the center's mission of extending health equity nationally is the Technology Enabled Education for Community Health (TEECH) program.
Through TEECH, the Center for Primary Care has developed and implemented ECHO+, a model designed to equip primary care practitioners in rural areas with the knowledge they need to provide high-quality specialty care.
This model incorporates the evidence-based telementoring and case conference elements of Project ECHO with robust didactic learning through formal certificate courses developed and taught by HMS faculty experts.
Every crisis in modern medicine is a proving ground for innovation, and the center's Harvard HealthTech Fellowship embeds multidisciplinary fellow teams with clinical partners for extended field observation where they work to identify hundreds of unmet health care needs. The teams work to transform a health care challenge into an innovative solution by the end of the fellowship.
As part of the program, HealthTech fellows also work at local high schools, where they serve as workshop facilitators and mentors in a junior fellowship program that aims to expose high school students to career opportunities in STEM and health care innovation.
Research to address systemic challenges
Global demands on primary care and health care systems call for new approaches, and at the Center for Primary Care, research is a key component to addressing systemic challenges and delivering high-performing primary care.
Erin Sullivan, HMS lecturer on global health and social medicine, part-time, co-authored a study on telehealth challenges during the pandemic, identifying positive and negative implications of telehealth.
The center's team members also edited a comprehensive report on primary care in the COVID-19 pandemic.
That report sought to document, analyze, and make recommendations to primary care practitioners, practice managers, and policy experts, describing how access to high-quality primary care has been preserved or improved during the COVID-19 pandemic.
The report also looked at which aspects of practice challenges and responses during the COVID-19 pandemic provided opportunities for accelerating transitions to alternative care and identified care strategies that may best address health disparities highlighted or exacerbated by the COVID-19 pandemic.
Taken together, these initiatives and programs aim to make a significant impact on the advancement of primary care in the U.S.
"The Center for Primary Care is elevating the stature of primary care at Harvard and looks forward to continuing its efforts to promote health care equity, resilience, and value both locally and nationally," said Phillips.