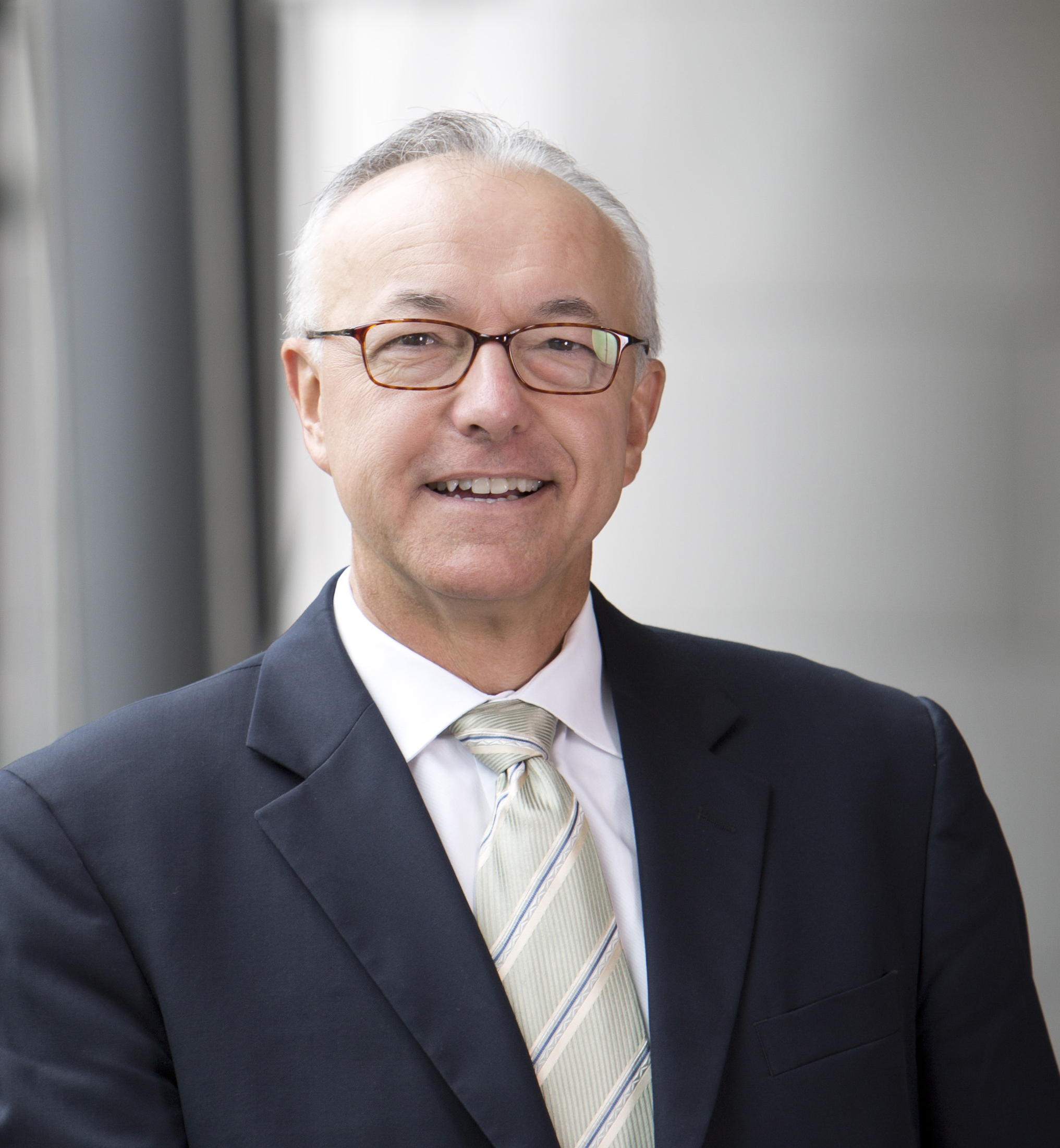 George Q. Daley, MD, PhD
Dean of the Faculty of Medicine
George Q. Daley, dean of Harvard Medical School and the Caroline Shields Walker Professor of Medicine at HMS, is an internationally recognized leader in stem cell science and cancer biology. He is also a longtime member of the HMS faculty whose work spans the fields of basic science and clinical medicine.
Daley has been professor of biological chemistry and molecular pharmacology at HMS since 2010 and was an investigator of the Howard Hughes Medical Institute from 2008 until he resigned in 2017 upon assuming the HMS deanship. He previously held, as its inaugural incumbent, the Samuel E. Lux, IV Chair in Hematology/Oncology at Boston Children's Hospital and was the Robert A. Stranahan Professor of Pediatrics and Professor of Biological Chemistry and Molecular Pharmacology at HMS.
A former chief resident in medicine at Massachusetts General Hospital (1994-95), Daley maintained an active clinical practice in hematology/oncology at Mass General and then at Boston Children's, until assuming his administrative role as director of the Pediatric Stem Cell Transplantation Program at Dana-Farber/Boston Children's Cancer and Blood Disorders Center, a post he held until Jan. 2017.
He has served since 1995 as a member of the faculty of the Harvard-MIT Division of Health Sciences and Technology (HST), since 2004 as a founding member of the executive committee of the Harvard Stem Cell Institute, and since 2009 as an associate member of the Broad Institute of MIT and Harvard and as a core faculty member of the Manton Center for Orphan Disease Research at Boston Children's.
Daley's research focuses on the use of mouse and human disease models to identify mechanisms that underlie blood disorders and cancer. His lab aims to define fundamental principles of how stem cells contribute to tissue regeneration and repair and improve drug and transplantation therapies for patients with malignant and genetic bone marrow disease.
Beyond his research, Daley has been a principal figure in developing international guidelines for conducting stem cell research and for the clinical translation of stem cells, particularly through his work with the International Society for Stem Cell Research, for which he has served in several leadership positions, including president (2007-08). He has also testified before Congress and spoken in forums worldwide on the scientific and ethical dimensions of stem cell research and its promise in treating disease.
After earning his bachelor's degree, magna cum laude, from Harvard in 1982, Daley went on to earn his PhD in biology (1989) at MIT, working in David Baltimore's laboratory at the MIT-affiliated Whitehead Institute for Biomedical Research.
He received his MD from HMS, graduating in 1991 with the rare distinction of summa cum laude. He then pursued clinical training in internal medicine at Mass General and was a clinical fellow at Brigham and Women's and Boston Children's hospitals. While running a laboratory as a Whitehead Fellow at the Whitehead Institute, he joined the HMS faculty as an assistant professor in 1995. He was promoted to associate professor in 2004, was named to an endowed chair at Boston Children's in 2009 and became a full professor at HMS in 2010.
Daley's teaching efforts include serving as course director for the Molecular Medicine course at HMS and for an undergraduate course on stem cells in disease in the Harvard Faculty of Arts and Sciences. Earlier, for more than a decade, he led the Research in Health Sciences and Technology course in the HST program. He has trained dozens of graduate students and postdoctoral fellows and is a frequent participant in seminars and grand rounds at schools and hospitals in the Boston area and beyond. In 2012 he was recognized with the HMS A. Clifford Barger Excellence in Mentoring Award.
Important contributions from the Daley laboratory have included the creation of customized stem cells to treat genetic immune deficiency in a mouse model (together with Rudolf Jaenisch), the differentiation of germ cells from embryonic stem cells, the generation of disease-specific pluripotent stem cells by direct reprogramming of human fibroblasts, and demonstration of the role of the LIN28/let-7 pathway in cancer. In past research, he demonstrated the central role of the BCR/ABL oncoprotein in human chronic myelogenous leukemia, work that provided critical target validation for development of Gleevec, a highly successful chemotherapeutic agent.
Daley was an inaugural winner of the National Institutes of Health Director's Pioneer Award for highly innovative research (2004). His numerous honors include the American Philosophical Society's Judson Daland Prize for achievement in patient-oriented research, the American Pediatric Society's E. Mead Johnson Award for contributions to stem cell research, the American Society of Hematology's E. Donnall Thomas Prize for advances in human-induced pluripotent stem cells and the International Chronic Myeloid Leukemia Foundation's Janet Rowley Prize for outstanding lifetime contributions to the understanding and/or treatment of the disease. He is an elected member of the National Academy of Medicine and the American Society for Clinical Investigation, among other professional societies.
Phone: 617-432-1501
Jennifer Ryan, Chief of Staff, 617-432-1633, jennifer_ryan2@hms.harvard.edu
Lorien Hecht, Assistant Director, Dean's Office and Special Projects, 617-432-4203, lorien_hecht@hms.harvard.edu
Karin Cowles, Executive Assistant, 617-432-1501, karin_cowles@hms.harvard.edu
Zoë Spearman, Project Administrator, 617-432-5280, zoe_spearman@hms.harvard.edu