Black Staff Caucus Moves Into Year 3
Group focusing on mentoring program, leadership training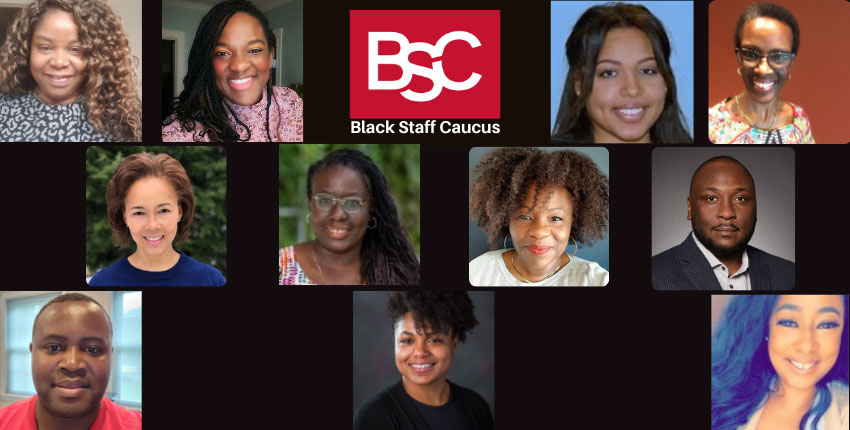 Image: Courtesy of the HMS Black Staff Caucus
In 2020, a group of Black staffers at Harvard Medical School got together to organize an open community forum where they could share experiences and concerns and also network and build community.
The group was formally recognized by the School later that year as the Black Staff Caucus and now, nearly three years later, it has been awarded Culture Lab Innovation and President's Innovation fund grants to build programs and support staff engagement across the Harvard Longwood Campus.
Harvard Medicine News recently caught up with BSC leadership for an update on progress and its growing mentoring program.
Harvard Medicine News: The HMS Black Staff Caucus got started in 2020. How has it evolved since then?
BSC: The caucus has used a grassroots approach, partnering with individuals who've worked tirelessly to create an affinity group that can serve many on the Harvard Longwood Campus. A little more than two years later, we have an organizational structure, budget, cadence, and the support of leadership. Our purpose remains the same, to provide a new model of engagement for Black staff members that strengthens Harvard's overall commitment to diversity, equity, and inclusion.
Science & Medicine, Delivered
Harvard Medicine magazine in your inbox