News
Awards & Recognition: June 2016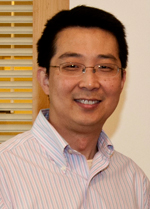 Min Dong, HMS assistant professor of surgery at Boston Children's Hospital, is one of 10 researchers selected to receive  the 2016 Investigators in the Pathogenesis of Infectious Disease Award from the Burroughs Wellcome Fund
The goal of the award is to provide new opportunities for accomplished early career investigators to study pathogenesis, with a focus on the intersection of human and pathogen biology. The program supports researchers over five years and is intended to shed light on the overarching issues of how human hosts handle infectious challenge.
---
Denisa Wagner, HMS professor of pediatrics at Boston Children's Hospital, received the Derek Willoughby Medal from the William Harvey Research Institute. She presented the Derek Willoughby Lecture in June at the organization's 30th anniversary conference at Queen Mary University of London. 
---
Richard Channick, HMS associate professor of medicine and a pulmonologist at Massachusetts General Hospital, received the Outstanding Physician Award by the Pulmonary Hypertension Association during its international conference and scientific sessions in Dallas, Texas, in June. Channick was recognized for his strong history in pulmonary hypertension treatment and clinical research. The awards recognize individuals for their efforts to advance care through awareness, advocacy and service.
---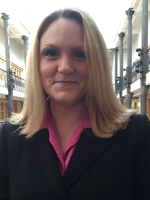 The Harvard Medical School Office of Human Resources and the Dolores J. Brown Award Selection Committee are pleased to honor Lynn Larsen, executive coordinator in the Office for Academic and Research Integrity, as the 2015-2016 recipient of the Dolores J. Brown Staff Award.
This award was established by the Brown family in 2002 to honor the memory of Dolores and to commemorate her contributions to the School. Dolores worked as assistant to Daniel C. Tosteson, HMS dean from 1985 to 1997,and dean emeritus from 1997 to 2000.
The Dolores J. Brown Staff Award pays tribute to an exceptional staff member at HMS or Harvard School of Dental Medicine who exemplifies the spirit and commitment that Dolores demonstrated in her work at the School.
Specifically, the award recognizes a staff member who has a record of outstanding service to his or her position, colleagues and the School; demonstrates respect for HMS and its mission; and helps create a welcoming, friendly and inclusive work environment.
---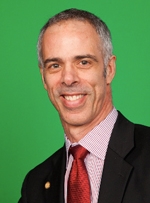 Anthony Zietman, the HMS Jenot W. and William U. Shipley Professor of Radiation Oncology at Massachusetts General Hospital, has been named a recipient of the American Society for Radiation Oncology Gold Medal. He will be recognized at an awards ceremony at the organization's annual meeting in Boston this September.
Zietman and two other scientists join 78 previous gold medalists who were recognized for outstanding lifetime contributions in the field of radiation oncology, including achievements in clinical patient care, research, teaching and service to the profession.
"Conscience-based care" is how Zietman describes the model of patient care he strives to practice and promote throughout the field. His research often considers the value, as well as the effectiveness, of cancer treatment.
---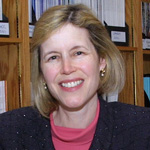 Two Harvard Medical School researchers received awards at the American Association for Cancer Research annual meeting in New Orleans in April 2016.
JoAnn Manson, the HMS Michael and Lee Bell Professor of Women's Health and chief of the Division of Preventive Medicine at Brigham and Women's Hospital, was one of the recipients of the American Association for Cancer Research Team Science Award.
Manson is one of the lead investigators of the Women's Health Initiative (WHI) and a member of the WHI research team that received the award for research that has helped to advance our understanding of the effects of hormone therapy and nutrition on breast cancer and other cancers in women.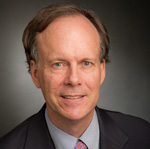 William Kaelin, HMS professor of medicine at Dana-Farber Cancer Institute, was the Princess Takamatsu Memorial Lectureship recipient, which recognizes an individual scientist whose research work in the detection, diagnosis, treatment or prevention of cancer has had a far-reaching impact.
Kaelin delivered his award lecture, "New Cancer Treatment Strategies Emerging from Studies of the VHL and IDH Proteins," at the organization's annual meeting.
---
Five Harvard Medical School researchers have been selected to receive Career Awards for Medical Scientists from the Burroughs Wellcome Fund. The recipients and their research topics are:
Jonathan Abraham, instructor in biological chemistry and molecular pharmacology at Boston Children's Hospital: profiling the human antibody response in survivors of viral hemorrhagic fevers.
Mariella Gruber Filbin, clinical fellow in pediatrics at Boston Children's: discovering novel epigenetic dependencies in pediatric high-grade glioma.
Siddhartha Jaiswal, clinical fellow in pathology at Massachusetts General Hospital: elaborating the causal link between clonal hematopoiesis and atherosclerosis.
Seth Rakoff-Nahoum, instructor in pediatrics at Boston Children's: gut microbiota ecological interaction networks in health and disease.
Alexander Spektor, instructor in radiation oncology at Brigham and Women's Hospital: the mechanism of DNA damage and chromothripsis from chromosome segregation errors.
The Career Awards for Medical Scientists provides $700,000 in funding over five years to help physician-scientists transition into full-time careers as biomedical research scientists and tenured faculty members.
---
Two HMS researchers have been recognized by the Pew Charitable Trusts.
Dragana Rogulja, HMS assistant professor of neurobiology, has been named a Pew biomedical scholar and Stephanie Dougan, HMS assistant professor of microbiology and immunobiology at Dana-Farber Cancer Institute, was chosen as a Pew-Stewart scholar for cancer research.
Rogulja was chosen for her research on how incoming sensory information is muted during sleep, particularly in the context of an aging brain. Using fruit flies, Rogulja's lab is identifying genes and neural circuits that gate sensory information during sleep and investigating how gating changes with age. The hope is to provide insights into the biology of sleep that could point toward therapeutic approaches for treating insomnia and other disorders in which sleep is disturbed.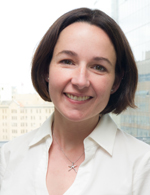 ​Dougan was selected for her proposal to investigate the role of immune cells in the tumor environment, specifically, how to activate and recruit these cells to destroy the tumor. Her lab is working to develop treatments for pancreatic cancer by activating the body's immune cells to fight against the tumor and has proposed a strategy to disable a key signaling mechanism driving tumor growth, and then, attract immune cells to the tumor site where they can destroy the tumor. These studies could define a new strategy for a well-coordinated immunological response against pancreatic cancer.
Rogulja and Dougan will each receive four years of flexible funding to conduct their work.
---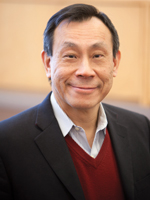 George King, HMS professor of medicine at Joslin Diabetes Center, has been selected to receive the 2016 JDRF Mary Tyler Moore and S. Robert Levine Excellence in Clinical Research Award.
This award recognizes outstanding clinical and translational Type 1 diabetes research and is named in honor of JDRF's chairman, Mary Tyler Moore, who has Type 1 diabetes, and her husband, S. Robert Levine.
King is chief scientific officer and head of the Section on Vascular Cell Biology at Joslin. His research focuses on unearthing the causes of diabetic complications by exploring insulin actions on blood vessels, discovering factors and new treatments for diabetic complications, and understanding the reasons for the high rate of diabetes in Asian Americans.
---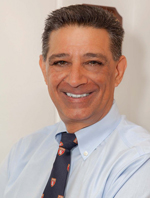 Charles Serhan, the HMS Simon Gelman Professor of Anaesthesia at Brigham and Women's Hospital, has been selected to receive the 2016 Ross Prize in Molecular Medicine from the New York Academy of Sciences.
Serhan is being recognized for his work in inflammation research, including discoveries in identifying bioactive mediators and cellular pathways critical in the resolution of inflammatory diseases.
"By using a multidisciplinary approach, Dr. Serhan discovered that inflammation resolution is an active process. His research has led to both a novel understanding of inflammatory pathologies and the subsequent development of therapies for difficult diseases," said Kevin Tracey, president and chief executive officer of the Feinstein Institute for Medical Research, which established the prize with the academy.
The Ross Prize honors biomedical scientists whose discoveries have changed the way medicine is practiced.
---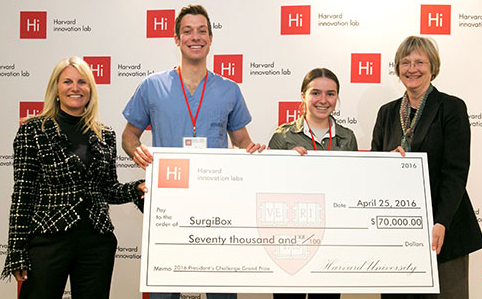 Three HMS students—Debbie Lin Teodorescu '16, Christopher Murray '19 and Robert Smalley '18—and their teammates won the Harvard Innovation Lab 2016 President's Challenge grand prize on April 25. This is the first time HMS students have won the award. The team received $70,000 for their invention, SurgiBox, a portable device that allows for sterile surgical capabilities in settings such as field hospitals, combat zones and disaster relief areas. The team plans to seek FDA approval and test the device.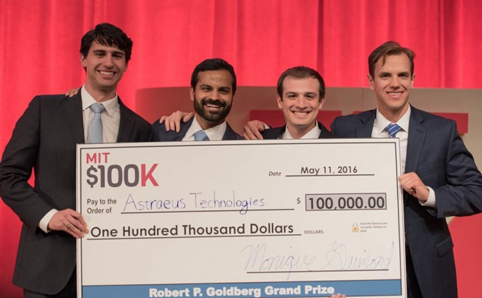 HMS students Jay Kumar '17, Graham Lieberman '18, and Alexander Blair '16 were on a team that won the Robert P. Goldberg grand prize at the MIT $100K Entrepreneurship Competition on May 11. They received $100,000 for their portable smartphone-connected device called L CARD, which detects certain gases indicative of lung cancer. A person blows onto the postage stamp-sized device, and an app turns green if telltale gases that are unique to the breath of people with lung cancer are present. The team was also named a runner up for the Harvard Innovation Lab 2016 President's Challenge and received $10,000.
Follow
HMS
Stay informed via email on the latest news, research, and media from Harvard Medical School.