Awards & Recognition: December 2017
Three Harvard Medical School faculty members were among 155 academic inventors named 2017 National Academy of Inventors Fellows. They will be inducted at the annual NAI conference in April, and the fellows will be presented with a special trophy, medal and rosette pin.
Those elected to the rank of NAI Fellow are named inventors on U.S. patents and have demonstrated a prolific spirit of innovation. Fellows were nominated by their peers for outstanding contributions in areas such as patents and licensing, innovative discovery and technology, significant impact on society, and support and enhancement of innovation.
The three 2017 NAI Fellows from HMS are:
Richard Anderson, HMS professor of dermatology at Massachusetts General Hospital
Rakesh Jain, the HMS A. Werk Cook Professor of Radiation Oncology (Tumor Biology) at Massachusetts General Hospital
Bruce Rosen, the HMS Laurence Lamson Robbins Professor of Radiology at Massachusetts General Hospital
---
Haiden Huskamp, the 30th Anniversary Professor of Health Care Policy at Harvard Medical School, and Russell Phillips, the William Applebaum Professor of Medicine at HMS and Beth Israel Deaconess Medical Center, were recognized for outstanding service to HMS and honored with the prestigious 2017 Barbara J. McNeil Faculty Award for Exceptional Service to HMS and Harvard School of Dental Medicine at the HMS Faculty of Medicine meeting on Dec. 14.
Huskamp was recognized for her leadership role in advancing medical education to include courses on health care policy and shaping the medical education curricula at HMS. She has engaged health policy leaders both locally and nationally and has been a leading advocate for incorporating health policy into the medical education curriculum at peer institutions.
Phillips was recognized for his 30-years of institutional service during which time he has shown dedication to creating and sustaining a diverse community at HMS, fundraising in support of a variety of initiatives, and creating numerous programs and services for students, trainees and faculty.
The McNeil Award is named in honor of Dr. Barbara J. McNeil, Ridley Watts Professor of Health Care Policy and Professor of Radiology, whose legacy of outstanding service to Harvard Medical School has spanned the course of more than 40 years.
---
Rainelle Walker-White, assistant director of the Family Van, has received the 2017 Healthy Community Leadership Award from Boston Alliance for Community Health.  This award is designed to highlight and honor Bostonians who are either immigrants, persons of color or from an underrepresented group who have taken a leadership role in a community-based coalition or organization to help improve the health of the community and address racial and ethnic inequities in Boston.
---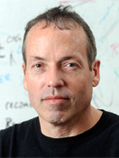 David Ginty, the Edward R. and Anne G. Lefler Professor of Neurobiology at Harvard Medical School, won the W. Alden Spencer Lecture and Award, given annually by Columbia University's College of Physicians and Surgeons, Department of Neuroscience and Kavli Institute of Brain Science.
Ginty shared the award with Ardem Patapoutian of the Scripps Research Institute. Ginty was recognized for his outstanding research contributions in neural science and delivered an award lecture titled "The Functional Organization of Mammalian Touch Neurons" at Columbia in November.
---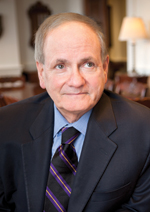 Isaac Schiff, the HMS Joe Vincent Meigs Distinguished Professor of Gynecology at Massachusetts General Hospital and chief emeritus of the Mass General Vincent Obstetrics and Gynecology Service, was recognized with one of Canada's highest civilian honors. Schiff was named a member of the Order of Canada, which recognizes outstanding achievement, dedication to community and service to the nation.
A native of Canada, Schiff is being honored for his lifetime of contributions to women's health, which include initiating Mass General's first obstetrics program and his efforts internationally to advance research on infertility and menopause. Schiff received a royal insignia from the governor general of Canada at a ceremony in November.
---
The HMS Program Award for Culture of Excellence in Mentoring recognizes the efforts of a department, division, office or program to foster innovation and sustainability in mentoring. This award recognizes successful formal mentoring programs and provides an opportunity for others in the community to adopt model programs. The award is not intended to recognize individuals.
The following are the 2017 recipients:
Department of Population Medicine Faculty Mentoring and Performance Review Program
Harvard Medical School and Harvard Pilgrim Health Care Institute
Program Leaders:
Richard Platt, HMS professor of population medicine at Harvard Pilgrim Health Care Institute
Emily Oken, HMS professor of population medicine at Harvard Pilgrim Health Care Institute
Office of Faculty Development
Boston Children Hospital
Program Leaders:
S. Jean Emans, HMS Mary Ellen Avery Professor of Pediatrics at Boston Children's Hospital
Maxine Milstein, administrative director of the Office of Faculty Development at Boston Children's Hospital
Summer Research Trainee Program 
Massachusetts General Hospital
Program Leaders:
Winfred Williams, HMS assistant professor of medicine at Massachusetts General Hospital
Elena Olson, executive director of the Center for Diversity and Inclusion at Massachusetts General Hospital
---
Katherine Andriole, HMS Associate Professor of Radiology at Brigham and Women's Hospital, received the RADxx Trailblazer Award from RAD Women, a networking group for the advancement of women in imaging informatics.
Andriole, who is also director of research strategy and operations at Massachusetts General Hospital and Brigham Women's Center for Clinical Data Science, has been a leader in biomedical imaging informatics for the last 25 years carrying out research, teaching, clinical service and administrative activities. She was instrumental in designing, building and implementing PACS (picture archiving and communication systems) before they became commercial entities. Andriole has developed multiple courses, directed fellowships in medical imaging informatics and mentored over 60 trainees.
---
Two Harvard Medical School researchers received 2018 Scholar Awards from the American Society of Hematology, which provides funding over a two- to three-year period for hematologists in the U.S. and Canada to conduct basic, translational or clinical research.
Zachary Hunter, HMS instructor in medicine at Brigham and Women's Hospital, is one of 14 scientists named a Basic Research Fellow. He will receive a $100,000 award.
David Sykes, HMS instructor in medicine at Massachusetts General Hospital, is one of 10 researchers who are recipients of the Basic Junior Faculty $150,000 award.
The support is intended to help individuals dedicated to careers in hematology research as they transition from training programs to careers as independent investigators.
---
Andrew Warshaw, the HMS W. Gerald Austen Distinguished Professor of Surgery at Massachusetts General Hospital, was one of five leaders in the fight against gastrointestinal cancers honored at the inaugural Luminary Awards, on Dec. 2 by the Ruesch Center for the Cure of Gastrointestinal Cancers. Warshaw was recognized as a leader in science and education in addition to surgery.
---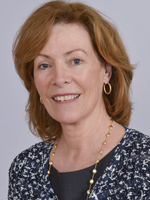 Nancy Tarbell, the HMS C.C. Wang Professor of Radiation Oncology at Massachusetts General Hospital, received the 2017 Marie Sklodowska-Curie Award from the American Association for Women Radiologists during the organization's annual business luncheon in November.
The award is given to an individual who has made outstanding contributions to the field of radiology and has demonstrated accomplishments in leadership, clinical care, teaching or scholarship that impacted women in our professions.
---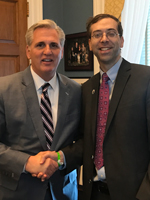 Gil Alterovitz, HMS assistant professor of pediatrics at Boston Children's Hospital, was one of ten individuals named to the new class of Presidential Innovation Fellows by the U.S. General Services Administration.
Joining the federal government as entrepreneurs-in-residence for one year, the fellows will be paired with civil servants at the highest levels of the federal government who will work together to drive innovation and modernize technology within government agencies and offices, including the Department of Veterans Affairs and the National Institutes of Health.
Alterovitz, who is also director of the Biomedical Cybernetics Laboratory, has led national and international collaborative initiatives for developing novel informatics methods and approaches for integrating clinical, pharmaceutical and genomic information, from research to point-of- care.