News
2017 Minority Health Policy Annual Meeting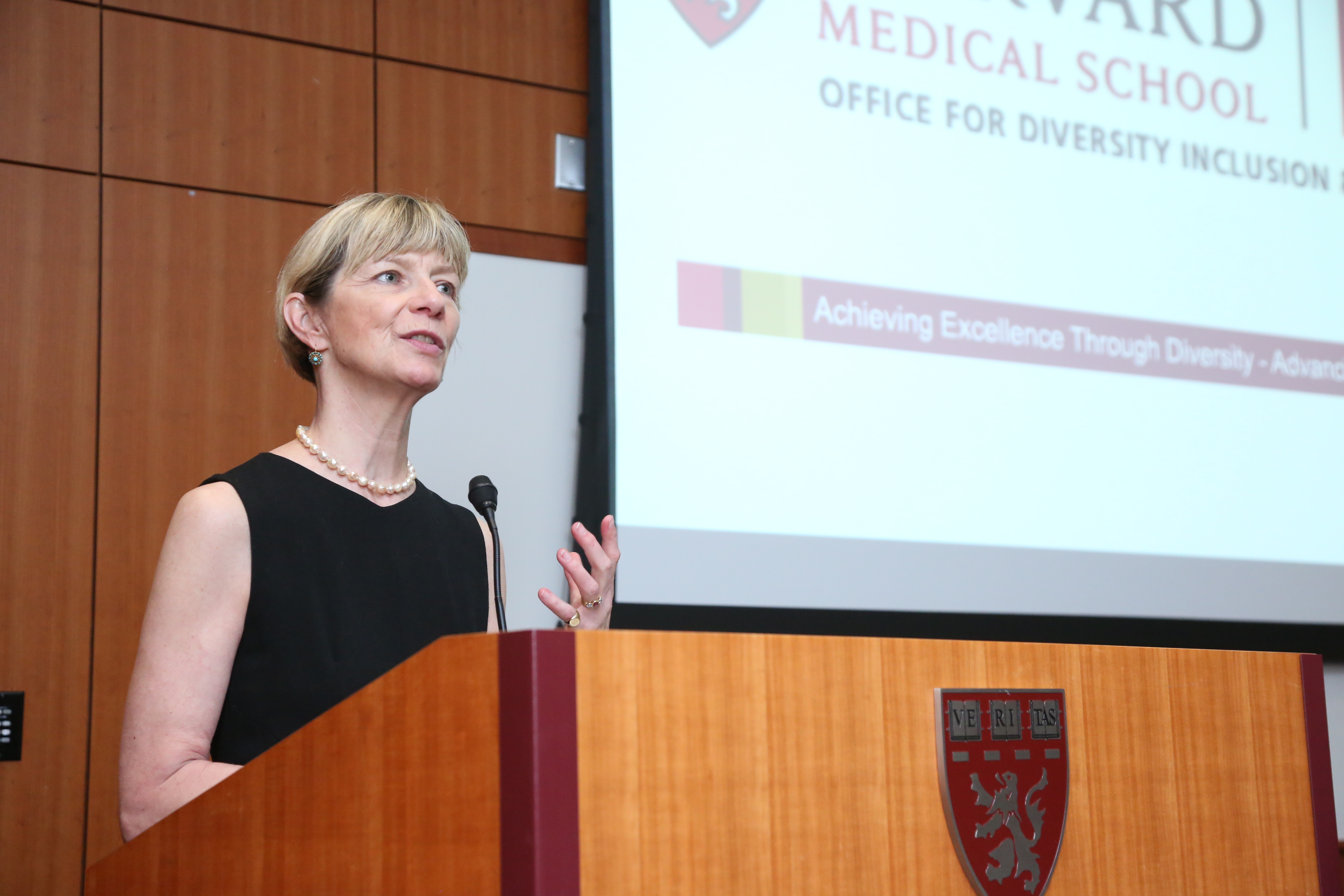 The Office for Diversity Inclusion and Community Partnership at Harvard Medical School hosted the 2017 Minority Health Policy Annual Meeting in May at the Joseph B. Martin Conference Center at Harvard Medical School in Boston.
Faculty, postdoctoral fellows, trainees and administrators gathered over the course of three days to discuss mental/behavioral health, early childhood education and intervention, and ways to advance health equity and social justice.
Marylou Sudders, Secretary of the Massachusetts Executive Office of Health and Human Services (EOHHS), served as the keynote speaker for the event.
Appointed by Governor Charlie Baker in 2015, Sudders oversees 12 agencies with over 22,000 public servants who provide vital services to communities throughout the Commonwealth, including but not limited to medical and behavior health care, nutrition and financial aid benefits, housing, and employment opportunities.
Prior to leading EOHHS, Sudders worked in numerous capacities serving the public and credits her professional journey for preparing her for her current role.
"Public service is a privilege," said Sudders. "Behind every dollar and statistic, there is a very real person."
Sudders engaged the audience and addressed questions regarding the opioid crisis, oral health, Medicaid, the Affordable Care Act, health disparities and the importance of using data to organize intervention.
Sudders stressed that the Baker administration believes in nonpartisan dialogue. No matter your affiliation, the main objective is to find common ground and to serve the public—focusing on facts and not political rhetoric. Sudders also expressed to the audience of postdoctoral fellows that their talents and expertise were needed in public service and that they would serve as a lens that would help shape government and public policy.
"You can't solve every condition, but you can treat each and every person with respect." Sudders noted.
Follow
HMS
Stay informed via email on the latest news, research, and media from Harvard Medical School.