Office of Communications and External Relations
Meet the Harvard Medical School Office of Communications and External Relations. Our staff of strategic communications specialists, writers, editors and designers have decades of collective experience informing the public about educational, clinical and scientific advances.
---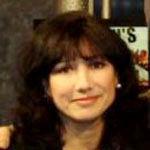 Maria Fleming Buckley
Director of Editorial Services
Maria supervises the HMS communications editorial team, which produces the weekly Harvard Medicine News, the annual HMS Dean's report, and Harvard Medicine magazine. It also produces internal and institutional School communications. Previously, Maria worked as a television reporter, newspaper editor and news website managing editor, also serving as a communications director under former Massachusetts Gov. William Weld. As managing editor of Boston's award-winning news website WCVB.com for more than a decade, Maria was awarded nine prestigious Edward R. Murrow Awards from the Radio and Television Digital News Association (RTDNA) for best broadcast news website in New England. Other awards include an Emmy from the National Academy of Television Arts and Sciences, and awards for excellence in reporting and editorial writing from the Associated Press and the New England Press Association. Maria holds a bachelor of science degree in journalism from the University of Texas at Austin. She can be reached at Maria_Buckley@hms.harvard.edu.
---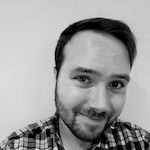 Mike Campbell
Executive Assistant/Project Coordinator
Mike joined OCER in 2019 as Executive Assistant/Project Coordinator, providing administrative, financial, and clerical support to the communications team. Mike studied English at Wesleyan University and earned an MFA in creative writing from Purdue University, where he served as Assistant Director of Creative Writing. He can be reached at michael_campbell@hms.harvard.edu.
---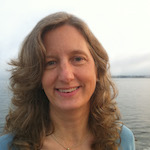 Bobbie Collins
Editorial Production Coordinator
Bobbie serves as editorial production coordinator for Harvard Medicine News. She copy edits news stories, decanal communications, web pages and publications such as the dean's annual report and Harvard Medicine magazine. She covers news from HMS student affairs, Family Van and Massachusetts Eye and Ear. Prior to joining HMS in 2014, Bobbie worked for Duke University as an editor and publications manager. She also was a communications consultant for the Ocean Explorium at New Bedford Seaport and former program and services director for the North Carolina Writers' Network. She holds a bachelor's degree in English from the University of Oregon. Bobbie can be reached at barbara_collins@hms.harvard.edu.
---
Paul DiMattia
Design Director
Paul joined HMS in 2010. He oversees the design of print, web and tablet publications including Harvard Medicine magazine, the Dean's Report, and Harvard Medicine News. He crafts brand and design strategies for the HMS identity and website. Previously, Paul was a design consultant in New York and Boston who's clients included both academic and consumer clients, creating publications and other materials for MIT, Tufts University, The University of Miami, Forbes, Inc., Boston Magazine, IBM and others. He also served as the design director for Forbes Custom Media. His work has been recognized numerous times by the Society of Publication Designers, Communication Arts, Print, Folio, and the Art Director's Annual. For his work at HMS, he has received 9 CASE awards including the Robert Sibley Award in 2013, presented annually to the best Alumni Publication in the Country. He holds a BFA from UMass Amherst. Paul can be reached at Paul_DiMattia@hms.harvard.edu
---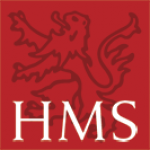 Stephanie Dutchen
Manager of Feature Content and Multimedia
Stephanie joined the OCER editorial team in 2013. She covers the Department of Genetics and the Department of Biological Chemistry and Molecular Pharmacology. She produces nationally recognized written, audio and video features for the HMS website, Harvard Medicine News and Harvard Medicine magazine, and she co-produces the Harvard Medical Labcast. Previously, she worked at the National Institutes of Health. She has Bachelor's degrees in English and Journalism from Boston University as well as a Master of Science in Science Writing from MIT. She can be reached at stephanie_dutchen@hms.harvard.edu.
---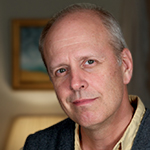 Rick Groleau
Senior Multimedia Producer
Rick joined HMS in 2008, working first with Harvard Health Publications and then the Wyss Institute before joining OCER. Previously, he worked for 17 years at Boston's public television station, WGBH, where he served as a multimedia and web producer and led the production of about 80 science-related interactive features. Rick has been actively involved in four Webby-Award-recognized web sites, one of which was the Webby winner in the Science category in 2012 (Wyss Institute). Rick holds an A.A.S. in Electronics Technology from Eastern Maine Technical College and a B.S. in Mass Communication from Emerson College. He can be reached at rick_groleau@hms.harvard.edu.
---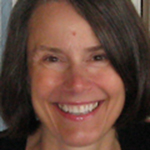 Susan Karcz
Senior Editorial Coordinator
Susan joined HMS in 2011. She writes for and copyedits Harvard Medicine and Harvard Medicine News. Susan has served in a wide range of editorial and project management roles, for both print and online publications. Susan was production coordinator at the New England Journal of Medicine, and also served as managing editor of the Food and Nutrition Bulletin, published by the International Nutrition Foundation. Susan holds a Bachelor of Arts in English from the University of Massachusetts at Amherst, a Master of Arts in English from the University of North Carolina at Chapel Hill, and a Master of Public Health from Tufts University School of Medicine. She can be reached at susan_karcz@hms.harvard.edu.
---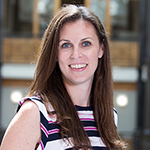 Lauren Knous
Interactive Media Strategist
Lauren joined OCER in 2017. She is responsible for managing HMS social media efforts, including promotions and audience engagement on Facebook, Twitter, Instagram and LinkedIn. Prior to joining the OCER team, she served as director of marketing for Bievo Software and Consulting. During her tenure there, Lauren designed and built a new marketing function from the ground up, including marketing strategy, corporate website and product redesign, as well as a social media strategy. Lauren holds a bachelor of arts in history from Amherst College and a juris doctor from Boston College Law School. You can contact Lauren at lauren_knous@hms.harvard.edu.
---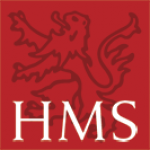 Ann Marie Menting
Editor, Harvard Medicine magazine
Ann Marie has been a writer-editor at HMS since 2005 and, in 2011, became the editor of Harvard Medicine magazine, the award-winning alumni and research magazine for Harvard Medical School. Ann Marie also covers the HMS Department of Neurobiology and McLean Hospital. She has worked as a science writer-editor for academic institutions, non-profit organizations, and research laboratories as well as for a major publishing house. Ann Marie earned a Bachelor of Science in zoology and a Master of Arts in science journalism from the University of Wisconsin at Madison. She can be reached at ann_menting@hms.harvard.edu.
---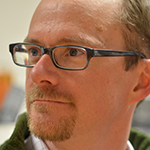 Jake Miller
Writer/Editor
Jake joined Harvard Medical School in 2011. Jake covers research, education and care delivery, with a particular focus on global health and health care policy. Jake has written about science, nature, culture and health for newspapers, magazines and digital media since 1992. He is also the author of more than 30 books for children. Jake holds a Bachelor of Arts in Portuguese and Brazilian Studies from Brown University and a Master of Arts in Journalism and Latin American and Caribbean Studies from New York University. Jake can be reached at Jake_Miller@hms.harvard.edu.
---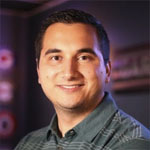 Sam Peasley
Digital Product Manager
Sam joined HMS in 2016 and is responsible for managing the HMS website and our email marketing efforts. With an extensive background in digital marketing and broadcast media, Sam's previous role was directing the digital efforts of a leading radio station in Los Angeles. Some of his accomplishments include producing an industry leading social media presence, being recognized by Edison Research as one of Audio's 30 Under 30, and developing creative social media campaigns that made optimal use of video. As a broadcaster, Sam had worked with a team that has earned an NAB Crystal Award as well as nominations for two NAB Marconi Awards. He holds a BA in Film and Digital Media from CSU Long Beach. Sam can be reached at Sam_Peasley@hms.harvard.edu.
---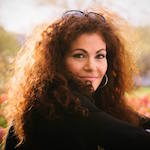 Ekaterina Pesheva
Director of Science Communications & Media Relations
A "recovering" journalist herself, Ekaterina works with reporters, producers and editors seeking to tell stories about biomedical science and discovery in all their richness, complexity and fascination. Ekaterina joined HMS in 2016, after nearly a decade at Johns Hopkins, where she handled science communications and media relations for 20-plus pediatric specialties along with adult cardiology and cardiac surgery, general surgery and transplantation, orthopaedic surgery and sports medicine. Most recently, Ekaterina was a senior communications strategist and science communications adviser for Lurie Children's Hospital at Northwestern Medicine in Chicago. She has a master's degree in journalism with focus on health communication from the University of Missouri-Columbia and a bachelor's degree in communications from Truman State University. Ekaterina worked as a columnist and medical reporter for the Suburban Journals and West End Word newspapers in St. Louis. She is a recipient of the 2003 Missouri Press Association Award for News Reporting. She studied linguistics and philology in her native country, Bulgaria, before coming to the United States. Ekaterina can be reached at Ekaterina_Pesheva@hms.harvard.edu.
---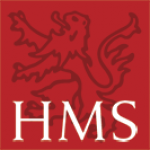 Maya Rucinski-Szwec
Graphic Design Coordinator
Maya joined HMS in 2018 and is part of the interactive media and design teams. She is responsible for creating print and digital works for events, social media and for the HMS website. Previously, Maya was a graphic designer at MIT Professional Education. She holds a BFA in industrial design majoring in 2D visual communications from the Academy of Fine Arts in Krakow, Poland. Maya can be reached at Maya_Rucinski-Szwec@hms.harvard.edu
---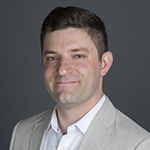 Ben Sharbaugh
Director of Interactive Media
Ben Sharbaugh joined OCER in 2017 and is responsible for managing the interactive media team. He and his team focus on web, social media, email, mobile, video, and any other platforms people might use to interact with HMS digitally. Previously, Ben was Senior Associate Director, Communications Services at Harvard in the University's central communications office, Public Affairs & Communications, beginning in 2010. Initially, his focus was on digital multimedia and expanding Harvard's audio and video presence on the web. His role then expanded into building Harvard's first Digital Strategy Office, which supports innovative work on behalf of the Harvard brand. In this role, Ben worked to create a foundation of digital excellence and education for staff across the University. Ben holds a BA in creative writing (fiction) and American literature from Gordon College, and is pursuing a master's degree in English at the Harvard Extension School. He can be reached at benjamin_sharbaugh@hms.harvard.edu.
---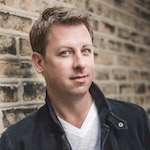 Jeffry Stanton
Communications and External Relations Manager
Jeffry joined HMS in 2015. He manages a broad range of communications initiatives and strategic planning processes with a particular focus on internal communications, including developing and distributing community and leadership announcements, coordinating special events, managing digital signage and overseeing HMS community benefits. Jeffry has a background in theatre directing and education and holds a BFA and MA from Emerson College and an MFA from Boston University. He can be reached at jeffry_stanton@hms.harvard.edu.