Improving care for the adult autistic population
Financial Aid and Education
Last year, the Centers for Disease Control and Prevention released its first study on U.S. adults with autism spectrum disorder (ASD), estimating that 1 adult out of 45—or about 5.4 million people age 18 or older—has ASD. Though this developmental disorder is typically studied in children, it is a lifelong condition. Many people with ASD need continuing support as they transition between pediatric and adult care, or between primary care providers and specialists.
Unfortunately, they aren't getting enough of this support, according to the findings of a pilot project led by the Office for External Education at Harvard Medical School. HMS received a $375,000 grant in 2018 from the Nancy Lurie Marks Family Foundation to pursue the project, dubbed Phase One of the TEAMS (Targeted Education for Autism Management across Medical Specialties) Program. Ajay K. Singh, MBBS, MBA, senior associate dean for postgraduate medical education at HMS and principal investigator for TEAMS, says Phase One confirmed that there is "a tremendous unmet need for patients, their families, the health systems they navigate, and the many physicians and care providers who they depend upon for competent, coordinated care across medical and life span transitions."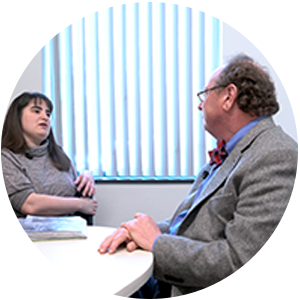 Now, the foundation, whose primary mission is to help people with autism lead fulfilling and rewarding lives, has awarded HMS more than $2 million to address this unmet need during Phase Two of TEAMS, including developing an online educational program for clinicians across health care systems globally. The program will focus on the key aspects of adults with ASD that would support their care across medical specialties. Four course modules make up the program: the basics of ASD; adults with ASD; preparing for and supporting transitions; and best practices, strategies, and tools for treating and supporting patients with ASD.
"Training medical professionals in varied specialties to adapt to, understand, and care for adult patients with autism as they age is crucial to ensuring that this population receives optimal care," says Judith Chan, program officer and director of communications for the foundation.
TEAMS Phase Two also includes the development of a web-based portal featuring patient and family educational materials aimed at improving health care for adults with ASD. Harvard Health Publishing, which draws on the expertise of more than 12,000 HMS faculty physicians to provide health information to people around the world, is proposing multiple communication strategies across a variety of media to educate and support ASD patients and their families as they navigate the health care system.
The Nancy Lurie Marks Family Foundation is committed to understanding autism from a scientific perspective, increasing opportunities and services available to the autism community, and educating the public about autism.
Beyond Phase Two, the TEAMS team hopes to launch live learning and leadership symposia activities and curate and adapt content for other audiences, particularly medical specialists most often seen by patients with ASD. All of these efforts align with the priorities of the foundation, which for years has emphasized improving health care experiences and access to medical services for individuals with autism across the life span and fostering a more comprehensive understanding of autism among clinicians.
"The NLM Family Foundation recognized the need to ensure that the specific health care needs of adults with autism are fully understood and addressed," Chan says.