Pathology of Human Disease: Human Biology and Translational Medicine 200
Course Director: Scott B. Lovitch, MD, PhD
Next offered: Spring 2018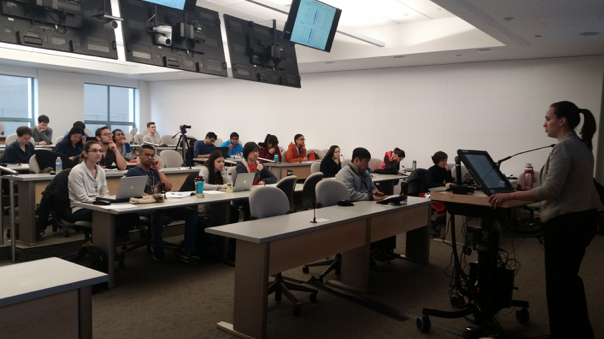 HBTM 200: Pathology of Human Disease is intended for graduate students in the life sciences and is designed to provide a comprehensive overview of human pathology, with emphasis on mechanisms of disease and modern diagnostic methods. The course is co-sponsored by the Department of Pathology, the Leder Program in Human Biology and Translational Medicine at Harvard Medical School, and the Harvard-MIT Institute of Health Sciences and Technology. Topics covered in the course include:
General mechanisms of disease (inflammation, infection, immune injury, host response to foreign materials, transplantation, genetic disorders and neoplasia).
Pathology of major organ systems, including the nervous system (developmental disorders and tumors), cardiovascular and respiratory systems, kidney, reproductive system, and GI tract.
Introduction to diagnostic tools in human pathology, from invasive surgical pathology to non-invasive techniques such as diagnostic imaging and molecular pathology.
The course meets during the spring semester, with two lectures per week (Tuesday and Thursday morning), and one two-hour laboratory session per week on Thursdays immediately following lecture. Laboratory sessions involve gross and microscopic evaluation of tissue, as well as guided tours of the clinical diagnostic pathology laboratories at Brigham and Women's Hospital and the Dana-Farber Cancer Institute, led by faculty from the Department of Pathology. At the conclusion of the course, each student will give a formal presentation on a medical, socioeconomic, or technological issue in human pathology.
The first meeting of the Spring 2018 course will be on Tuesday, January 30, 2018. For more information, please contact the course director, Scott B. Lovitch, MD, PhD, at slovitch@bwh.harvard.edu.